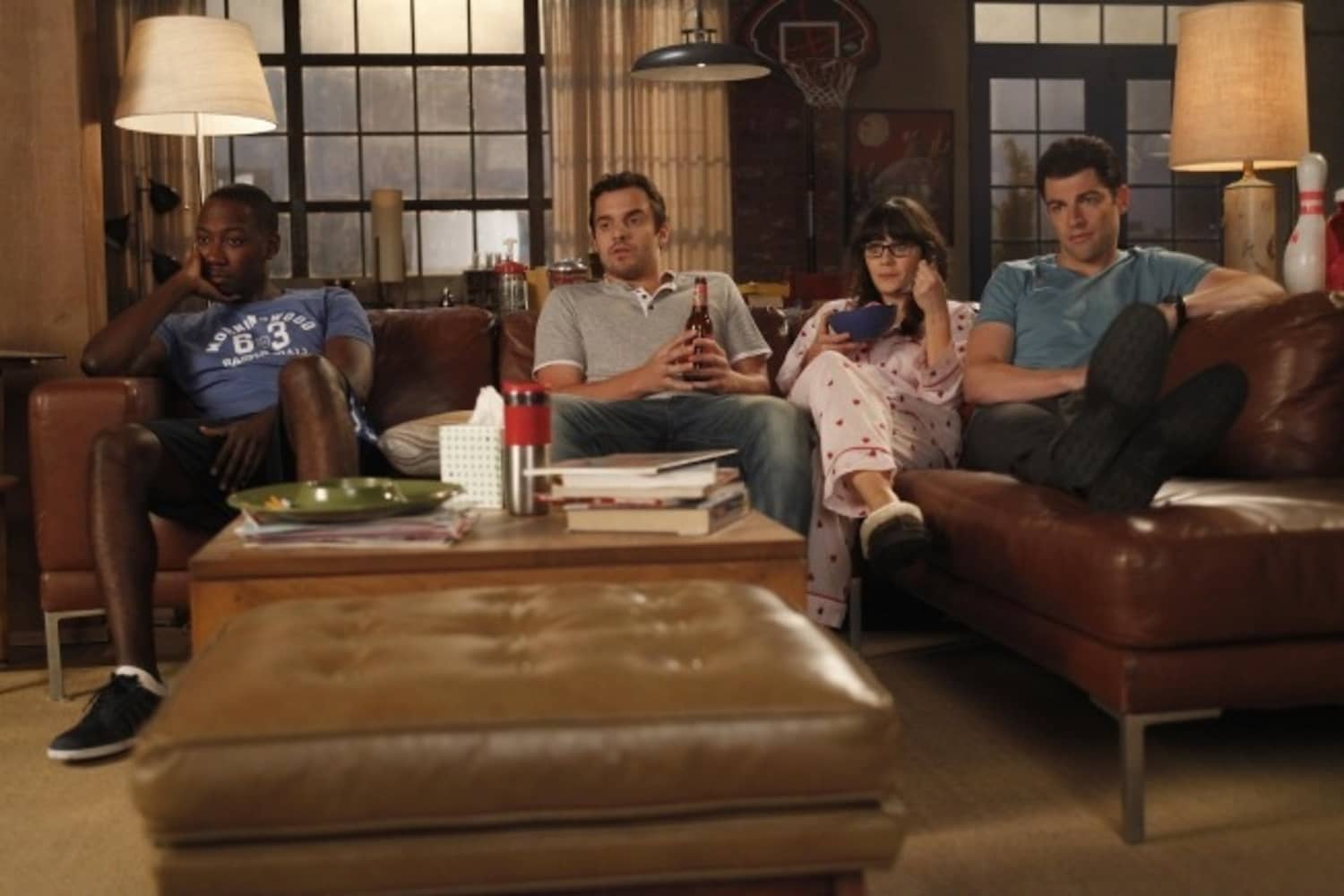 Hey girl, whatcha' doing? If you're rewatching old episodes of "New Girl," then you're not alone. And fans will be excited to know that the stars of the show are releasing a "New Girl" recap podcast.
Zooey Deschanel, Lamorne Morris, and Hannah Simone took to Instagram on Thursday to share the trailer for the podcast, "Welcome to Our Show," which drops its first episode on Jan. 24. The show will release new episodes every Monday.
Each episode will either recap an episode of "New Girl" or feature a conversation with someone involved with the show, including writers, directors, producers, and guest actors. Director Jake Kasdan and actor Justin Long are among the scheduled interviewees.
Deschanel, Morris, and Simone will also play a version of "True American" in each podcast episode. The drinking game (which has since been replicated across the internet) was one of the most iconic parts of the original series that saw the characters at some of their funniest, most slapstick moments.
The trio expressed their excitement throughout the audio trailer. "We're going to answer all of your burning questions," Simone teased. "Like, is there really a bear in every episode of 'New Girl'? What was the auditioning process like? And how gross was the bar, really?"
"New Girl" followed Jess (Deschanel), a newly single teacher, who moved in with three single guys after a difficult breakup. Morris, who joined the series in the second episode, played one of her roommates and Simone portrayed her best friend. The group got up to various hijinks and romantic entanglements as they navigated their 30s. The Emmy-nominated comedy ran for seven seasons, from 2011 to 2018, and has remained popular on Netflix.
"Welcome to Our Show" will be available on iHeartRadio and anywhere else people listen to podcasts.