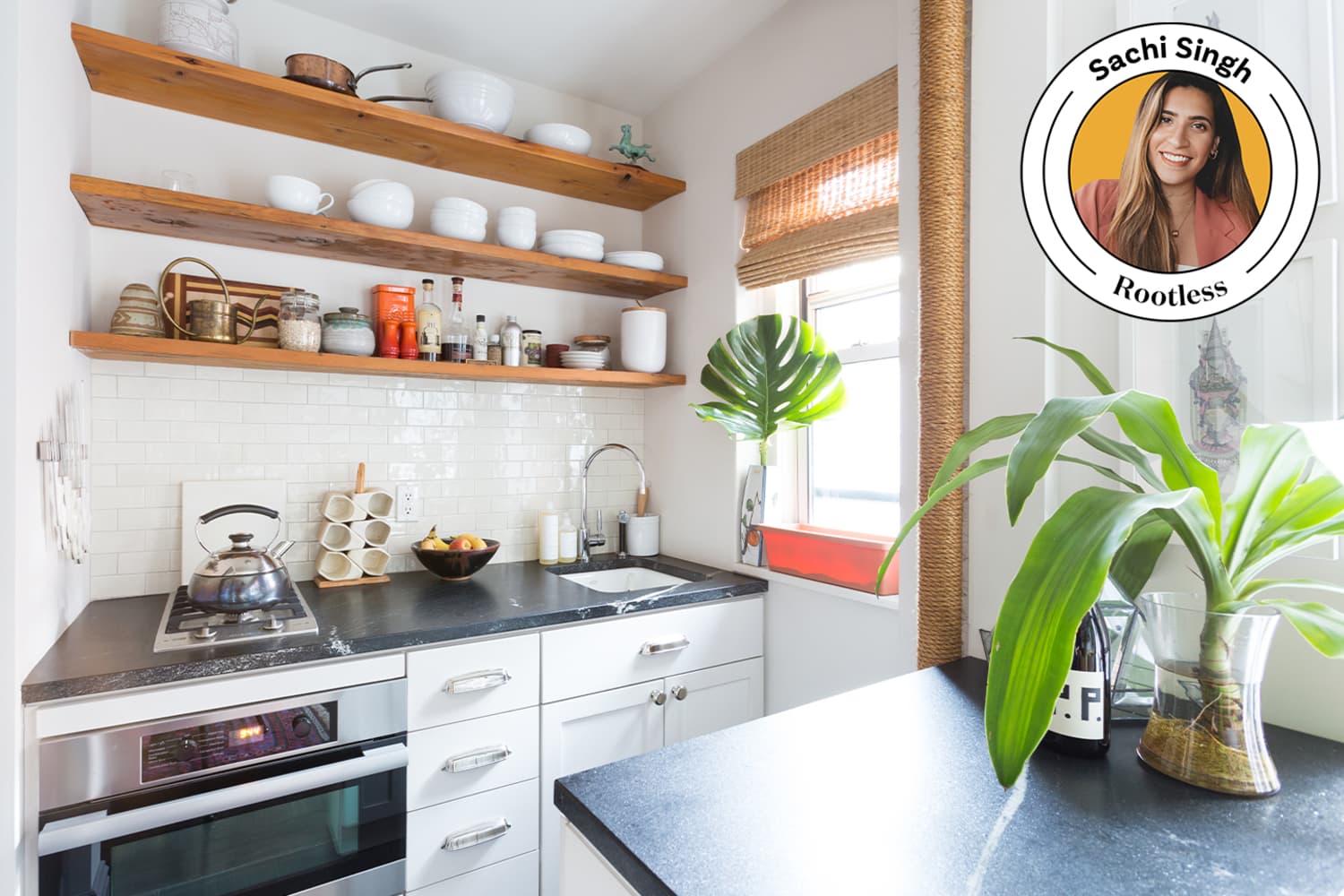 Happy Place is a brand-new editorial series dedicated to helping you live your happiest, healthiest life at home. Every week for 4 months, we're sharing quick, doable, and not-at-all-preachy tips that wellness pros, home decor experts, and Apartment Therapy editors actually use (really!). Sign up now to get 16 weeks of actionable advice in your inbox.
Happy Place is created independently by our editorial team and generously underwritten by Yogi® Tea.
This time of year is basically synonymous with healthy resolutions — but what exactly "healthy" looks can be a bit tricky, and even the word "healthy" can feel confusing and controversial. That's why Sachi Singh, founder and CEO of Rootless, a new whole health company powered by seaweed, prefers a different word.
"The word healthy feels comes with baggage now; so I resonate more with the word nourished. It feels more encompassing," she explains.
Of course, part of feeling nourished for Sachi involves adding seaweed whenever and wherever possible — "I put seaweed on/in everything: food, my face, my shampoo; my dog at home eats kelp supplements" — and she's on a mission to get you to eat more seaweed, too. But, for her health and happiness are less about one specific thing (even seaweed), and more about consistency and intention.
Read on (and listen in) to find out how Sachi makes sure she stays nourished — and how you can, too.
For so many people, mornings are chaotic and stressful — but if you can, Sachi suggests keeping mornings intentionally slow. "I strive (sometimes in vain) to start my days from a place of calm," she explains. "My apartment has large windows, so I like to drink my coffee in a chair in front of the window and watch the world go by."
She also highly recommends meditation: "I haven't been able to cultivate the consistency, but when I do meditate regularly, it sets my day up in unparalleled way."
Speaking of consistency, Sachi says it's the key to helping her feeling more grounded. "I love and subscribe to the philosophy of consistency and doing a little bit of good for your body every day. I would recommend starting small, choosing one low cost, low effort thing and sticking to it for three weeks," she suggests.
This might look like "lemon water in the morning, a Rootless bite every day (shameless plug), or a 10-minute walk before starting your work day," she says.
"I think a lot of health is about intention, and when you're intentionally doing something good for your body, you will feel it (if you're paying attention)," Sachi says. "I've found that when I'm intentionally nourishing my body and mind (by eating well and checking in with myself), I am at my fullest."

Ready to find your happy place? Sign up for the newsletter!