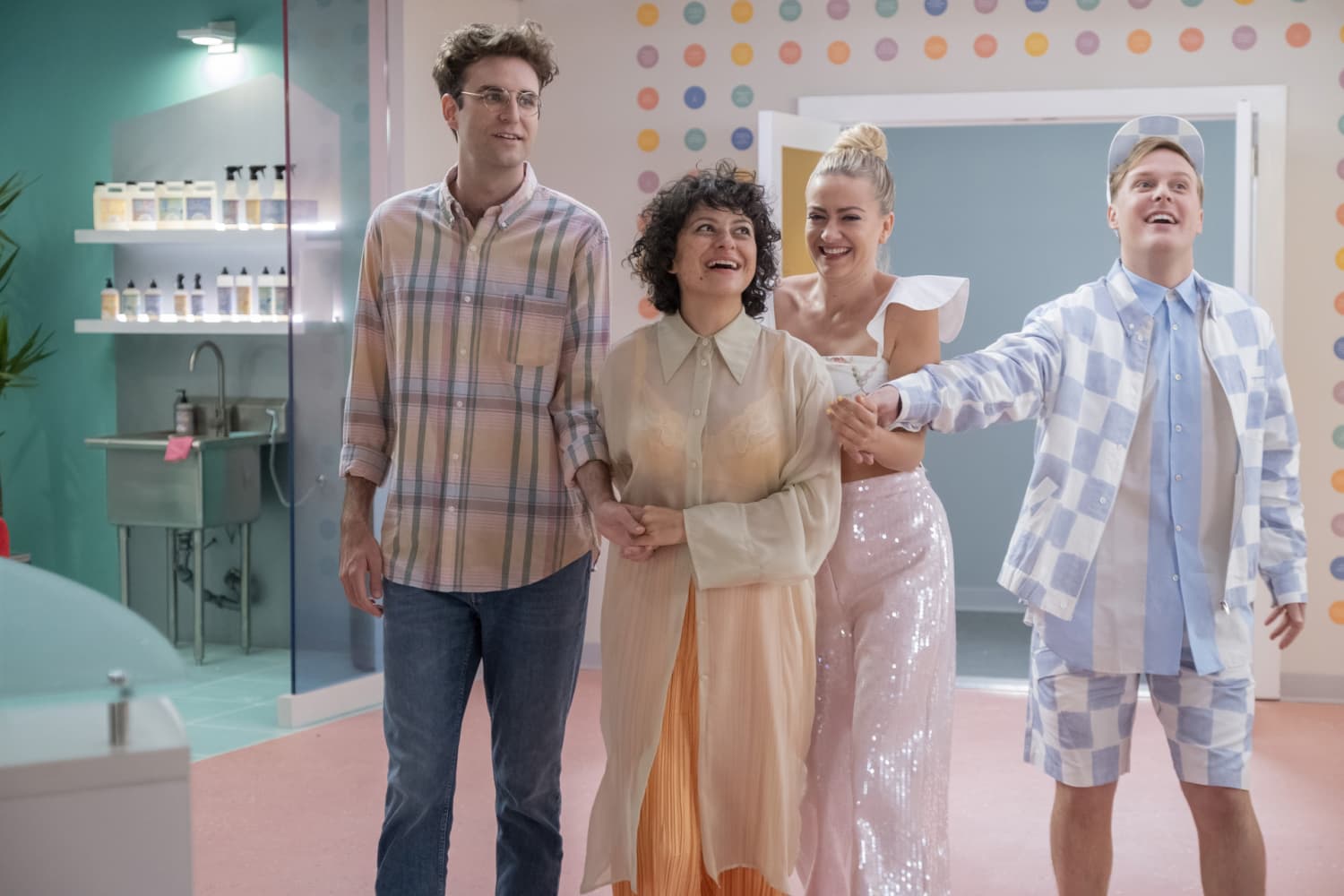 We independently select these products—if you buy from one of our links, we may earn a commission.
Editor's note: Spoilers for "Search Party" below.
"Search Party," which just ended its five-season run, is one of a kind. The dark comedy follows Dory (Alia Shawkat) alongside her three friends as they get involved in strange situations, beginning with the mystery of a missing college acquaintance and ending with a (spoiler alert) zombie apocalypse. So, yeah, things get weird. But that's the fun of it all, right?
While nothing will truly fill the shoes of the genre-bending, absurd show that is "Search Party," here are a few others that might fill the void.
For another dark comedy about a woman trying to piece together a crime that may or may not have happened, try "The Flight Attendant." Kaley Cuoco is excellent as Cassie, the titular flight attendant who gets into trouble when a hookup with a passenger turns into a murder scene — and she seems like the top suspect. Her drinking problem makes the details of the evening hazy and that certainly doesn't help. The first season (a second is on the way) is a ride, and it really nails the episode-ending cliffhangers, making it a great binge.
Dory and her pals are self-obsessed and prone to making terrible decisions. If you'd like to hang out with more terrible people, you'll find them on "You're the Worst." The comedy ran for five seasons on FX and FXX and follows the ups and downs of a relationship between selfish Jimmy (Chris Geere) and cynical Gretchen (Aya Cash). While the series is a comedy, it tackles some serious subject matter in regards to mental health. Hailed as an "anti-rom-com," the show is funny and smart and full of great comedic chemistry.
For another quirky show about a group of friends that truly carved its own lane in the TV landscape, there's "Los Espookys." The (mostly) Spanish-language comedy from Julio Torres, Ana Fabrega, and Fred Armisen is about four friends who start a company staging horror-like situations for people who need it to look real (in the pilot episode, a local priest hires them to help stage an exorcism so he can one-up a new, younger priest). It's fearlessly weird and knows when to push the absurdity to new levels.
Hey, speaking of terrible people, best friends Julie (Julie Klausner, also the show creator) and Billy (Billy Eichner) hate pretty much everyone except for one another. The comedy, which ran for three seasons, follows the struggling comedians in New York City and features some great guest appearances including John Cho, Seth Meyers, Lucy Liu, Amy Poehler, and even "Search Party"'s John Early, among many others.
Like "Search Party," "Russian Doll" and its ability to play with tones and move from surreal to laugh-out-loud funny to poignant makes for a refreshing, unique watch. The dark comedy stars Natasha Lyonne as a 36-year-old stuck in a time loop that begins at her birthday party and whenever she dies — however long or short that takes — she returns to that night, over and over and over again. The writing is clever and moving, and the cast, which also includes Charlie Barnett, Greta Lee, and Rebecca Henderson, is great.
Only Murders in the Building
Although their tones are wildly different, both "Search Party" and "Only Murders in the Building" have fun playing within and sending up the true crime genre. Steve Martin, Martin Short, and Selena Gomez star as neighbors obsessed with true crime podcasts who eventually start their own podcast when they begin to investigate a suspicious death in their apartment building. The series is expertly paced and full of quirky characters, and the unlikely trio at the center of it all are the perfect guides.