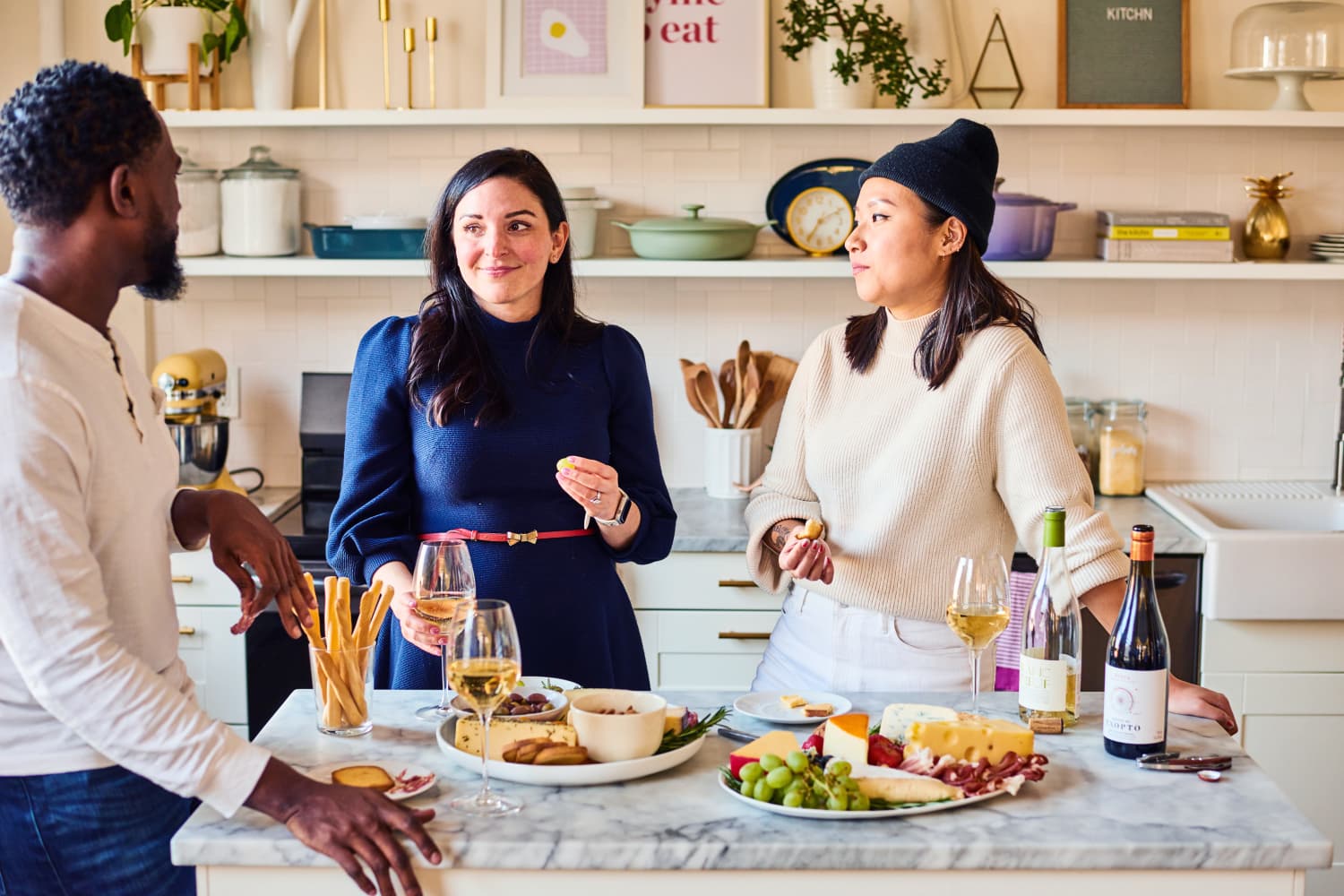 Everyone has different motivations for keeping their house in order. Maybe you clean because it's better for you mentally to exist in a tidy home. Maybe you clean because it makes you feel in control when you can finally tackle the mountain of laundry. Or maybe, you clean for guests.
I know a lot of you reading this fall into that last camp — because you've told me so! And I'm here to tell you that's OK. If your standards for everyday living are different than the ones you have when you're inviting guests into your house, that's very normal and totally fine.
And being a "clean for guests" person is also quite useful. You see, if you ever find yourself wanting to complete a home project or cleaning task, you just have to invite people over, and it'll get done!
That's a trick we're going to manipulate today to keep us all accountable in the latter half of the Cure.
Day 9: Plan a get-together.
Plan a get-together to have some friends or family over in February (or whatever time works best for you after the end of the Cure). You can also plan a virtual hang over Zoom or FaceTime. The goal is to celebrate your home after we're all done here with the Cure — and keep you motivated to keep going.
If you're doing it in-person: It can be a capital-P party, or just a casual coffee date. Dedicate an entire weekend afternoon, or just 30 minutes after work. The size, time, and style of your thing is up to you. Book club, brunch, a Super Bowl party, wine after dinner out, coffee before softball practice, a Galentine's day get-together, movie night, clothes swap, family dinner, game night, a kid's birthday party. Whatever! Just set a date and make the commitment to wrap up your projects and assignments before then.
If you're doing things virtually: Send an invitation and let everyone know that you're doing this thing called the Cure, and you'd love to catch up and show your friends around to all the little projects you've finished. The benefits here are twofold: First, you get to feel like a celebrity inviting MTV "Cribs" over (you have my permission to make a "this is where the magic happens" joke when you get to the bedroom). Second, you'll have a clear end to the Cure and something to keep you dedicated to and excited about your space.
If you're just not interested: I know many of you skip this part of the Cure… and that's totally fine. It would be hypocritical, after all the talk about adapting the Cure to fit your lifestyle, to make this one assignment mandatory. But the get-together serves an important function in keeping you committed and excited about your space. So if you're going to pass on today's assignment, is there something else you can do or set up today to stay accountable for the rest of the month?
More Ways to Participate in the January Cure: