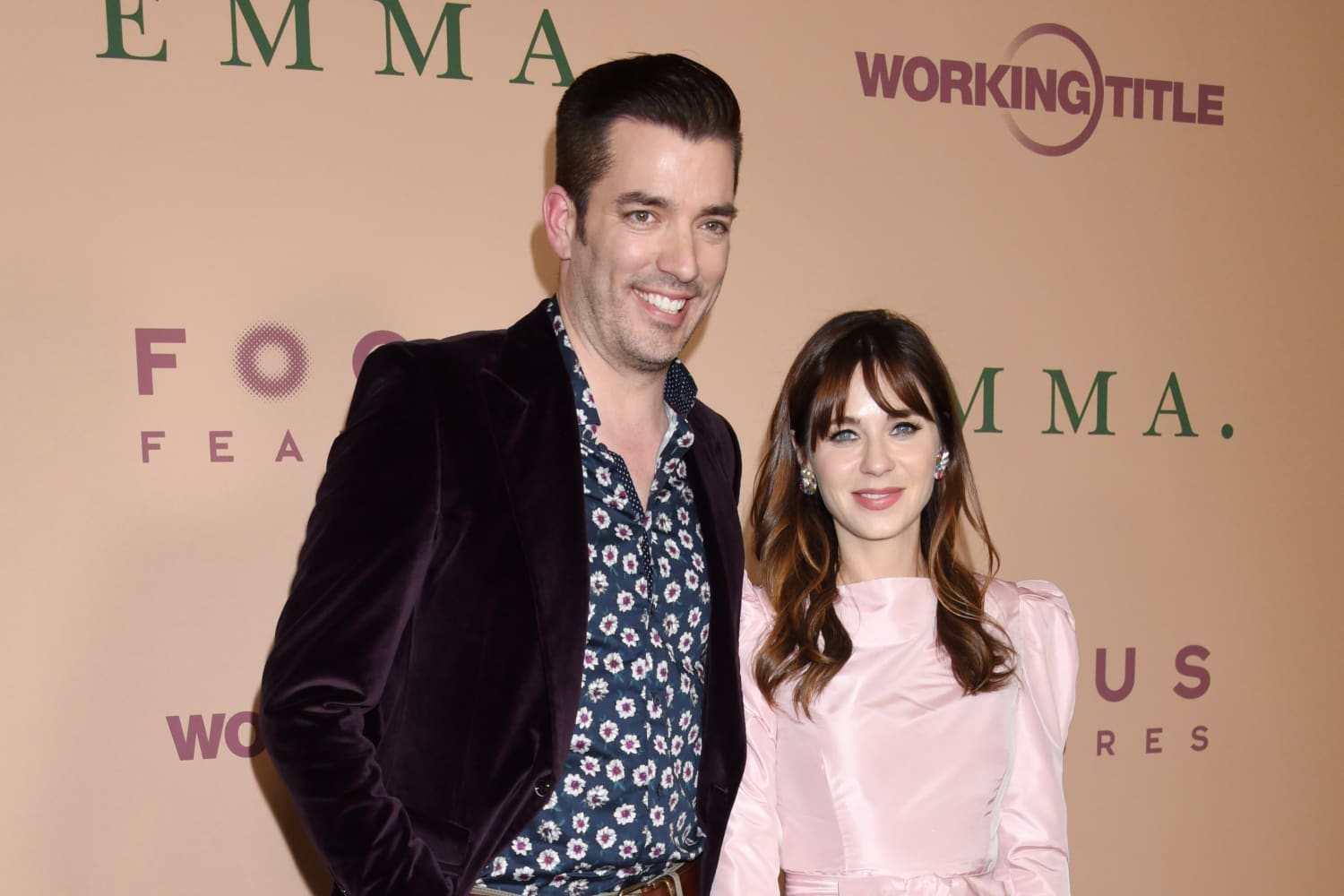 Taking a daily walk outside can help you clear your mind, get you moving, and — according to Jonathan Scott and Zooey Deschanel — help you discover what you want in a dream home.
In the latest issue of Drew + Jonathan Reveal, which is on newsstands now, Scott shared that before the pandemic, he and Deschanel started talking about buying a home together. Evening walks took them past historic properties and helped them discover a mutual love for old houses, and so they started thinking about renovating one of their own. It wasn't long before that fantasy became a reality, as they unexpectedly stumbled upon their dream home.
Scott explained that eight months into their relationship, they decided it was time to passively look at the two available homes in LA that met their criteria. The first was a disaster (it may have needed a snake wrangler). But the second home…it was true love.
"[It] was a 1938 Georgian-style home designed by renowned California architect Gerard Colcord. As we pulled up the drive, it just seemed…magical," Scott recalled. "It sat on a little over an acre, and with its lush lawn and massive California sycamores, it looked like a park. Which is why when we first brought the kids by the property, they dubbed it the Park House. And you know what happens when you name something, whether it's a mangy stray dog or a beautiful home of your dreams? You keep it."
And, well, the rest is history. Scott and Deschanel have been renovating the property since they closed on it in June 2020. But even celebrities aren't exempt from pandemic delays, which Scott says has pushed back their move-in date over a year to this February. Fans anxiously await details of the home — which is planned to be one of the most efficient and eco-friendly in the country — in the June issue of Drew + Jonathan Reveal.
And while there's little mentioned about design specifics, Scott reports that Deschanel has been creating Pinterest boards like "Dope-Ass Ceilings, Dope-Ass Solariums, and, of course, Dope-Ass Bathrooms." Solid taste.
Until the grand reveal, the world will have to settle for guessing based on Scott's 500-plus past renovations, many of them being older homes.