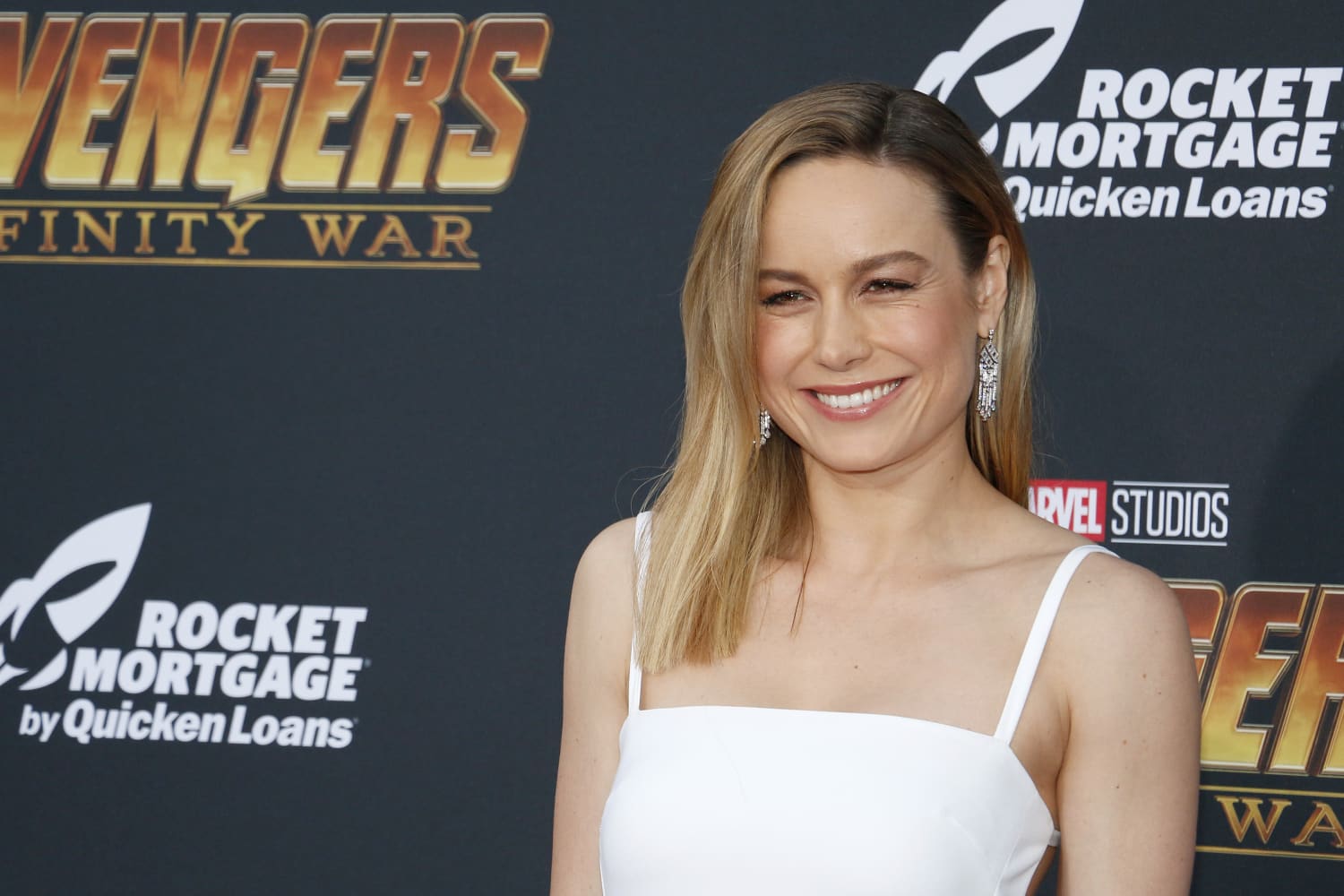 Brie Larson fans, rejoice! The Oscar-winning actress is (finally) back on YouTube after a six-month-long hiatus and I, for one, couldn't be more excited.
In an Instagram post announcing her return to the platform, the actress shared a glimpse of the latest video on her YouTube channel, which currently has 662,000 subscribers and features a mix of DIY, cooking, and workout videos. Another thing fans get a glimpse at: her beautiful, colorful wall mural.
"I'm back," she said in the clip that was recorded in her filming room, showcasing the eye-popping wall mural featured in many of her past videos. Larson films the majority of her content in this space, and the wall mural was actually the star in one of her DIY projects in 2020.
In a two-part video titled "LaurDIY helps me makeover my filming room!," Larson gives her garage space a whimsical makeover, turning it into the playful, pastel-hued filming room it is today.
Larson enlisted the help of YouTuber Lauren Riihimaki, also known as LaurDIY, to create her dream filming room. "I've been watching a lot of Bob Ross, I feel like it's really seeping into my head," Larson told Riihimaki. "Like, I feel like I could paint something gorgeous."
In the first video, Larson settled on round shapes and pastel tones of blues, yellows, and oranges when designing a mockup of the mural on her iPad. Then, she headed to the store and delved into the glorious world of color swatches.
In the second part of video, the finished paintwork is revealed, showing a simple yet striking mural that adds a playful pop to the space. The pair opted to paint an abstract corner mural, perfectly positioned with the green corner sofa in mind. To finish off the look, Larson added square-shaped wall art, gold accents, and foliage.
If you're a fan of Larson's cute corner and would like to give your own space a DIY makeover, you can follow along with the actress' process in the two videos, get tips and tricks from Riihimaki's channel, or play around with wall decals like Etsy's popular arch shapes until you get your desired look.