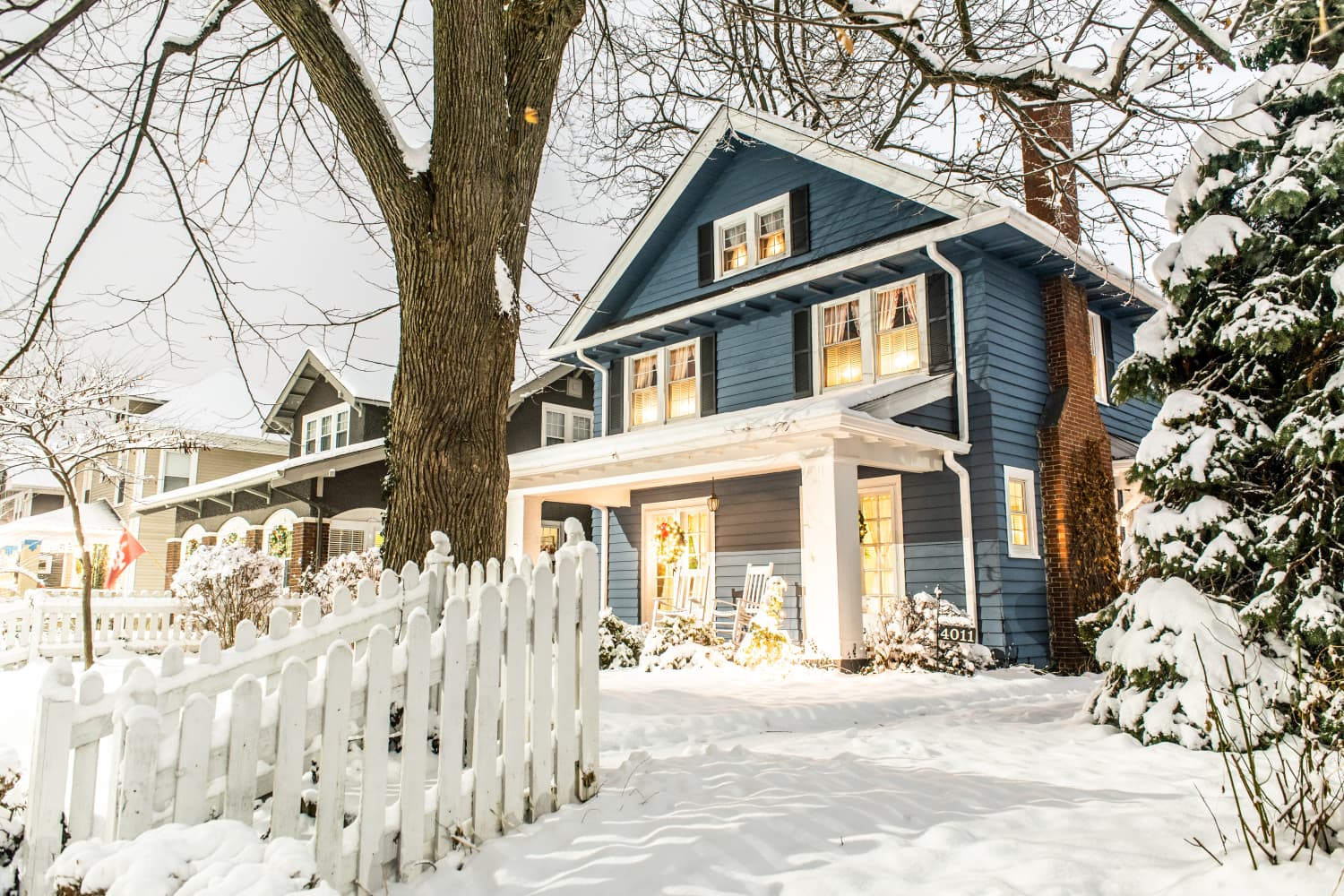 Now Trending is our one-stop spot to get ahead of all of the biggest things for 2022 — before everyone else knows about them. From the surprising color that's taking over kitchens to the TikTokers you need to follow and so much more, check out all of the top trends of 2022 here.
Now Trending is created independently by our editorial team and generously underwritten by Target.
'Tis the season for putting together wish lists. So, I thought I'd pose the question to real estate agents: "What do you hope to see more of in 2022?" More inventory is high on their wish lists, but so too are trends like re-thinking how we tour homes — and use garages. Here are the real estate trends they're hoping emerge or pick up more traction in the upcoming year.
Since the emergence of COVID-19, we've embraced elaborate property websites that go far beyond a few listing photos. Now, they have complete floor plans and 3D video tours. "We did this because many people were submitting offers on homes without even seeing them in-person," says Julie Upton, a real estate advisor with Compass in the San Francisco Bay area. "We needed tools to help buyers get a real feel for living in the home without stepping foot in it." She hopes this trend continues, she says, because it's a great method for buyers to pre-screen properties. This way, they can only go see homes in person that seem like a good fit for them.
Housing inventory has been squeezed, which, along with record-low interest rates, has fueled the homebuying frenzy of 2020 and 2021. In fact, the United States is short 5.24 million homes, according to a report from Realtor.com. New home construction is sluggish, millennials are snapping up houses, and wealthier individuals are buying second and third homes, which are all factors compounding the shortage, explains Upton. In Northern California, she's seeing investors purchase single-family homes as rental properties because the rental market is so strong, she says. This lack of supply is driving up prices and leading to multiple offers, Upton points out. Her hope for 2022? For more homes to help keep pace with buyer demand.
In this fast-paced market, it's becoming more normal for sellers to provide property inspection reports prior to going on the open market. This is great for sellers, because buyers are able to write offers that are not contingent upon further property inspections, Upton says. This can potentially be a good compromise, as real estate agents advise against waiving a property inspection altogether in an attempt to help your offer stand out. (You want to know about any imminent or past due repairs!) Pre-sale inspections also help the seller know that the buyer is not going to come back and want a credit based on something they found on the inspection — or back out of the deal altogether — because everything is out in the open from the onset, Upton says.
Marie Bromberg, a licensed real estate salesperson with Compass in New York City, says she's starting to take note of a new emphasis on soft and cozy spaces. "It's no surprise that in 2021 everyone was talking about hygge and how they could make their homes more cozy," Bromberg says. "I see a lot of listings now that have less-than-perfect beds on purpose, and I think this is a great trend that hopefully continues to 2022."
5. More ADUs (and Re-Thinking Garages)
In general, Anthony Marguleas, owner of Amalfi Estates in Los Angeles, says he'd like to see more non-conventional floor plans, like family rooms on each level instead of just the main floor. He's also seeing a lot more accessory dwelling units being built, which can be used as anything from home offices to guest houses to play rooms, or workout studios. He'd also like to see people rethink their garages. "With less people driving to work, there's less need for garages, which can be converted to livable space," he says. And with real estate being so expensive, those 400 square feet are quite valuable.
6. Beautiful Outdoor Spaces
People are spending a lot of time outside during COVID-19, so outdoor living spaces are no longer an afterthought. Marguleas says he wants to see more emphasis on landscape design, with fountains and ponds creating a serene backyard oasis. For small backyards, living plant walls are a great way to infuse greenery, he says.
7. Renovated Homes on the Market
"I want to see more updated kitchens and bathrooms," says Glen Pizzolorusso, a licensed associate real estate broker with Compass in Fairfield County, Connecticut. He said he's noticed too many listings with dated kitchens and baths that just aren't on par with recently remodeled homes. If the asking price will be the highest sale in the neighborhood, the house should be freshly renovated, Pizzolorusso says.
If you've dipped your toe in the real estate market in the last year, you've probably heard the buzzwords like "crazy market!" and anecdotes about homes that sold in hours — or had 15 offers. But Katie Messenger, a Realtor with the Bello Dimora Group of Keller Williams Louisville East in Louisville, Kentucky, says this can create an element of unnecessary fear for not just buyers, but also sellers. "For a seller who's concerned about selling and buying simultaneously, seeing homes sell that much over asking price and that quickly may cause them to worry about being displaced," she says. Messenger says she wants to see agents controlling the narrative a bit better in 2022 and help buyers and sellers problem-solve in this market.
9. More Affordable New-Construction Homes
With the rising cost of materials, building a "first-time buyer" house is hard. It's not profitable for builders, but there is a real need for them, Messenger says. "Resale homes are appreciating, and unless there are some major changes in wages, the first-time price point won't exist any more, unless it's built brand new," she says. This would require builders to find a way to build in the $175,000 to $250,000 price range — as opposed to focusing on just custom builds and larger, more expensive new builds, Messenger says.
10. Multi-Use Spaces That Stick Around
During the pandemic, homes began working overtime, serving not just as living spaces but also makeshift classrooms, gyms, and offices. Having a living room that functions as a home office or school space has become common, says Cheryl Nightingale, a licensed real estate agent based in Sacramento, California. "While the open floor plan with tons of natural light will always be a showstopper, having the ability to create 'nook' space has more value than ever before," she says.