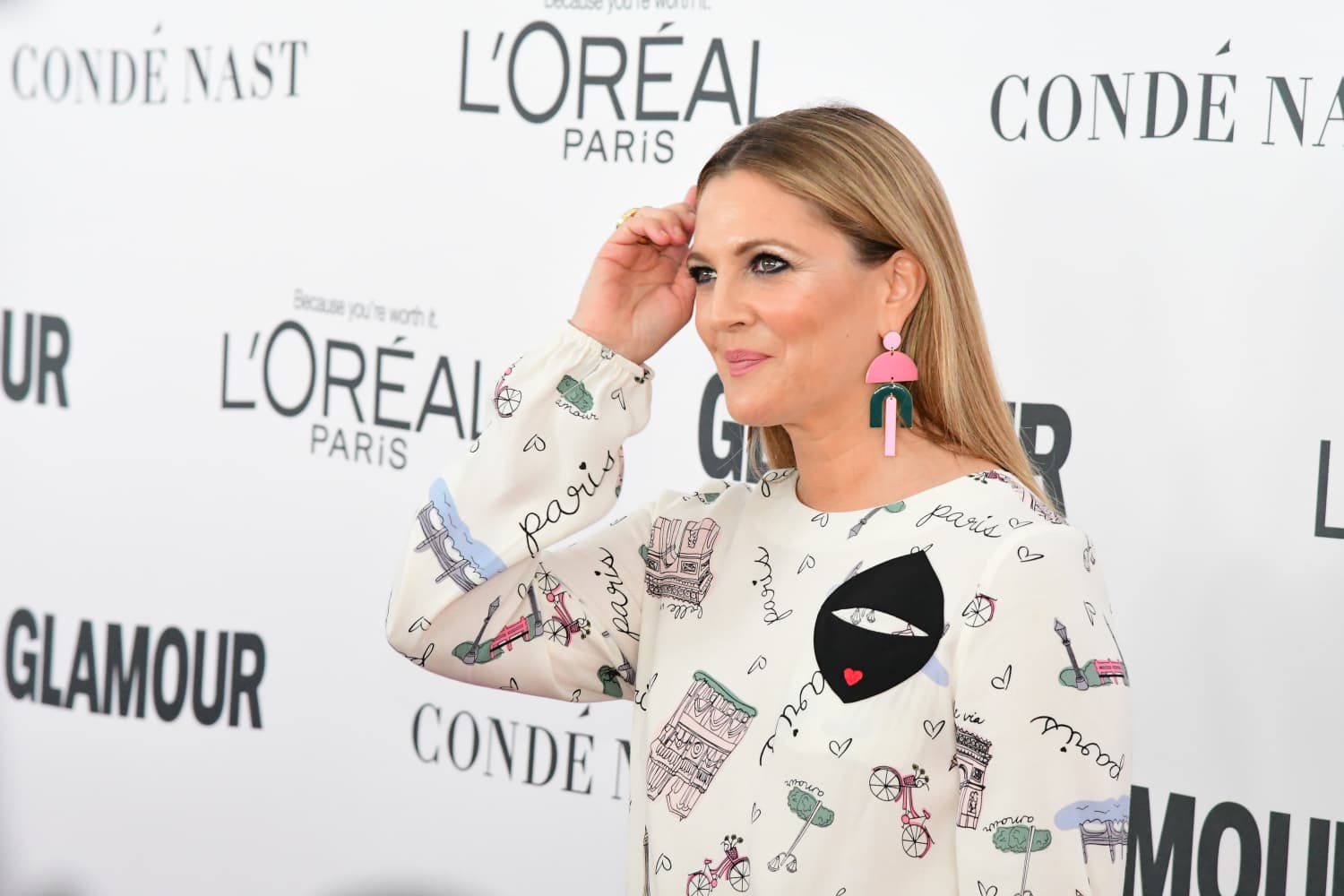 We independently select these products—if you buy from one of our links, we may earn a commission.
It's no secret that actress and talk show host Drew Barrymore is a fan of books — after all, she is an author herself. In 2015, she released her first book "Wildflower," which quickly became a New York Times best-seller, and her most recent page-turner, "Rebel Homemaker," would not look out of place on even the chicest of coffee tables.
This week, Barrymore took to Instagram to share a series of clips of how she kicked off the new year — with a rewatch of what is, in my opinion, one of the greatest romantic comedies of all time: "When Harry Met Sally." While her endearing reenactment of some of the most iconic scenes was a highlight of the post, the floor-to-ceiling bookshelves that cover the entire living room are what really made it for me.
An avid reader's dream, Barrymore's living room features all-white bookshelves that certainly add a lot of character to the space (no pun intended). The television is framed by a glorious archway of books, and there's a similar floor-to-ceiling book corner seen in the background. So basically, the living room doubles as a library. It's certainly one way to get through a never-ending "to be read" list.
If you're a fan of books just as much as Barrymore, there are plenty of towering bookshelves that will take your space to new heights and allow you to showcase your collection. Take IKEA's renowned "Billy" bookcase, for example, that has ample space to store all of your favorite books, while the corner version will act as a striking focal point.
You can also fake the built-in look with a DIY shelving trick that will allow you to create a library room that even Belle from "Beauty and the Beast" would be jealous of. Hint: track shelving.
Once you've got your shelves, you need to decide on your next read. For January, start with this one.