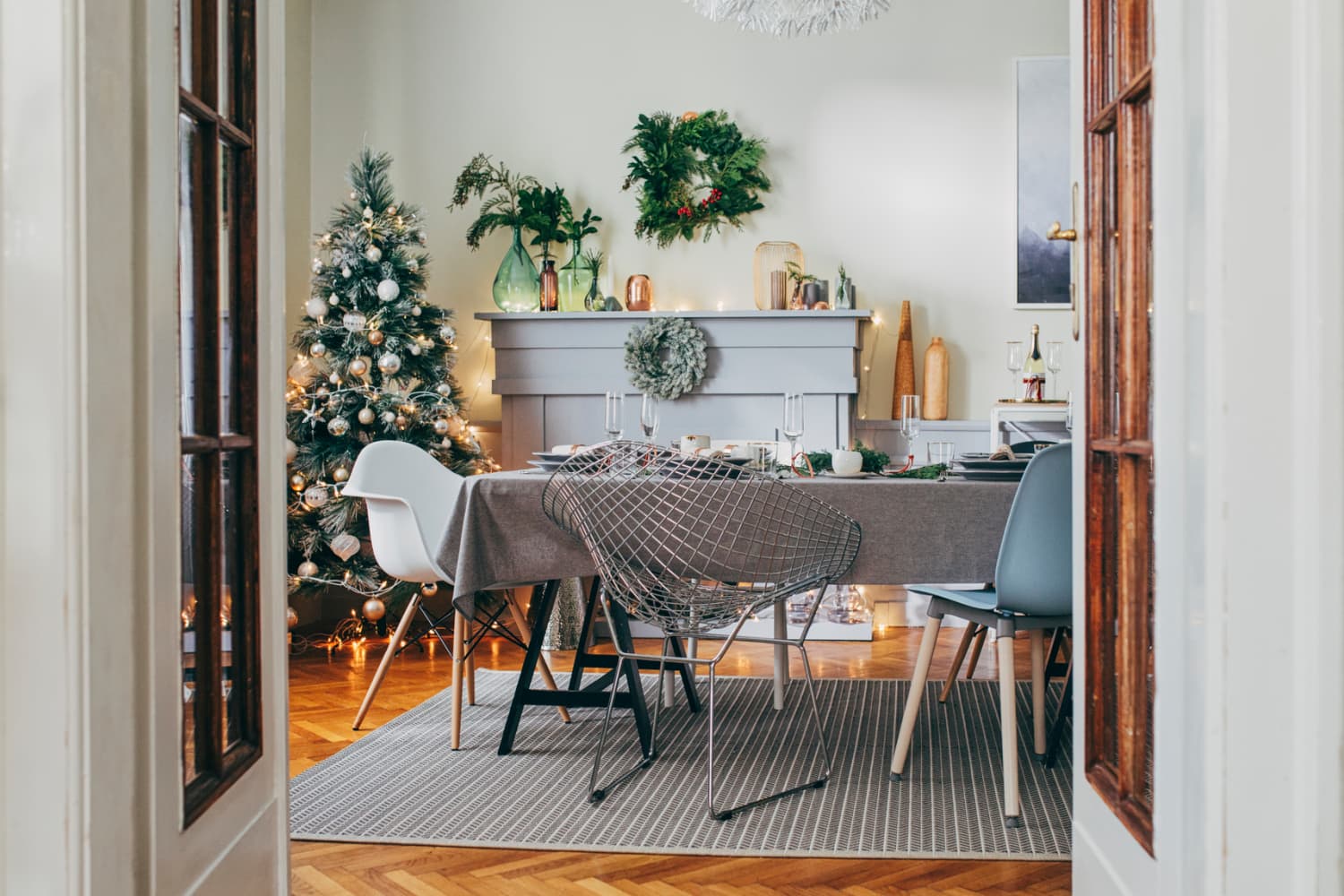 We independently select these products—if you buy from one of our links, we may earn a commission.
Even though the holidays just wrapped up and Christmas might be the last thing on your mind, HGTV expert Albie Mushaney says now could be the ideal time to start preparing for 2022's festive look.
The "House Hunters Ho Ho Home" host starts looking for Christmas decorations immediately after the holiday ends. "We go with a different theme each year," Mushaney told Apartment Therapy in a recent interview. "Depending on what goes on clearance after Christmas, we'll plan our Christmas tree off of bargains that we find the day after Christmas."
Mushaney, a real estate agent living in Oregon with his wife and kids, says that everyone in his family is a big fan of the holidays. They have five Christmas trees in the house, including a large tree in the living room. The main tree has chrome pearls fashioned as a garland, with red and clear bulbs.
"It's a very pretty tree, but almost all of the stuff we purchased the day after Christmas last year on clearance," he said.
To help with affordability, the HGTV host is also fond of dollar store materials. Mixing and matching can yield creative results, and Mushaney applauds his wife's ability to "combine $13 worth of things from the dollar store and it looks like a million bucks." He recommends looking for inspiration on Pinterest, which often features at-home holiday craft ideas for those on a budget.
"And if you mess it up, you're only out a few bucks," Mushaney said. "So you really don't have to spend a fortune to decorate your house if you're creative."
So keep an eye out for those post-holiday sales and don't be afraid to start planning ahead for next holiday season.