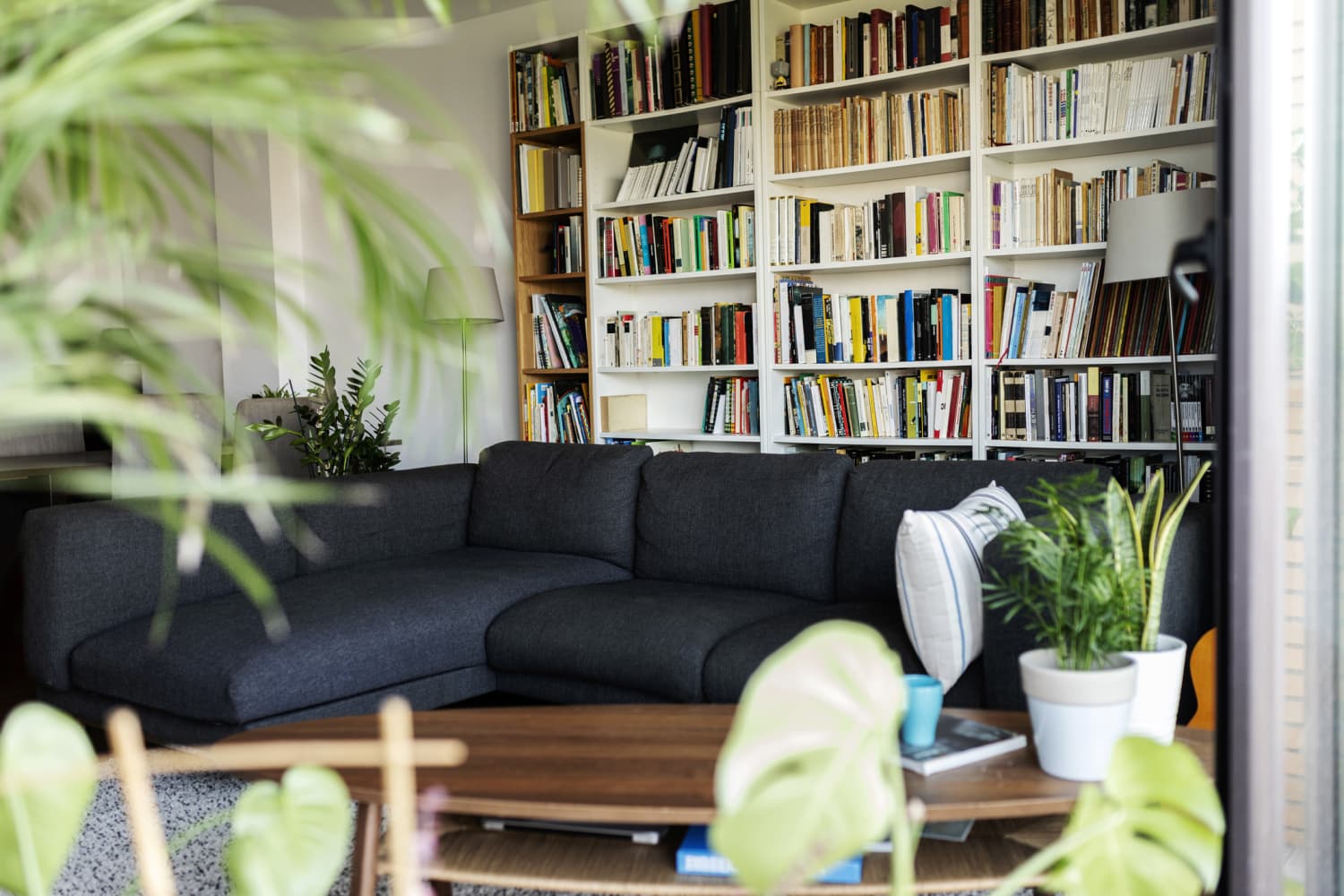 For many people, January is a month of renewal — a time to set goals for the upcoming year and do a little deep cleaning around the house. Out with the old, in with the new.
As you're going through your closets and cabinets, consider getting rid of these items, ideas, and mindsets that just won't serve you well in 2022, according to real estate agents.
In today's ridiculously challenging market (which is likely to continue into next year), your agent can make or break whether you actually buy a new home in 2022. They should be tipping you off to not-yet-listed homes, helping you understand exactly how much over the asking price you need to offer to land a home, and ensuring that you're completely up to speed and well-informed about what's going on in your area. If they're not doing these and other things, you may want to consider going in another direction.
"Having a reliable and trusted professional in this business is the best way to navigate today's current real estate market," says Todd Maloof, a real estate agent with Hudson Dwellings in New Jersey. "Most people find their agent by referral, either through a friend or a family member. Relying on a close and trusted source to make an introduction to a real estate professional is one of the most common ways to seek reliable agents in this business. Another great way is to look up online reviews and testimonials to see what other people have to say and what experiences they are willing to share."
The Idea That You're Paying Too Much
Yes, prices are sky-high right now. And yes, you might be longing for the days of yore when you could actually buy a house for tens of thousands of dollars (or even a couple hundred thousand, in some parts of the country). But that's just not the world we live in.
Amy Owens, a real estate agent with Keller Williams in New Jersey, says it's time to get over the fear that you're paying too much for your house. Real estate will continue to be a solid investment in 2022 and, if buying a house makes sense for your personal financial situation in the new year, then you should go for it.
"We have seen the housing market strengthen since 2020 and, with that, has come elevated home prices," she says. "This has led many to feel that they are overpaying. The reality is, supply and demand set market value. It's important to view your real estate purchase as an investment, but just as importantly, as a home for you and your family. It is where your most important memories will be made, so paying the price the market dictates is not overpaying — it's securing a home for years to come."
If you're itching to buy a home in 2022 (or make other financial moves), then now is the time to get serious about tackling your debt. This will help you put your best foot forward and get the best terms when you start chatting with lenders in the new year.
"Pay off those credit cards and car loans," says Kelly Moye, a real estate agent with Compass in Colorado. "Get ready for a move by making sure you can qualify without the extra baggage of debt that will affect your purchasing power. Reallocate your funds to pay off a little bit each month."
Real estate agents (figuratively) pull their hair out when they walk into a home and see how much clutter their client has accumulated. If you haven't gotten on board with the Marie Kondo craze yet, that's OK, but make 2022 the year you finally address all of the junk mail, extra clothes, and other random items that are taking up space inside your home.
"All of that junk in your storage room will just have to be moved when you buy and sell, so you might as well do it now," says Moye. "If you don't love it and if it doesn't bring you joy, it goes! It will free up space if you plan to move, or it could make the space you have seem brand new and spacious."
The 'I'll Never Be Able to Afford a House' Mentality
Buying a house is a totally personal decision, one that should be informed by your own specific finances and goals. That being said, if you're totally pessimistic about your ability to buy a house, maybe it's time to look on the bright side in 2022 — and start doing some research into mortgage programs that might give you a boost.
"So many great loan programs exist to support first-time homebuyers," says Craig McCullough, a real estate agent with Compass in the Washington, D.C. area. "Down payment assistance or low down payment loans are just as competitive as 20 percent down conventional loans. Also, Realtors are known to boast about their big sales, but in reality, there are homes for every price point. Be strategic, have an open mind, and just see what you find."