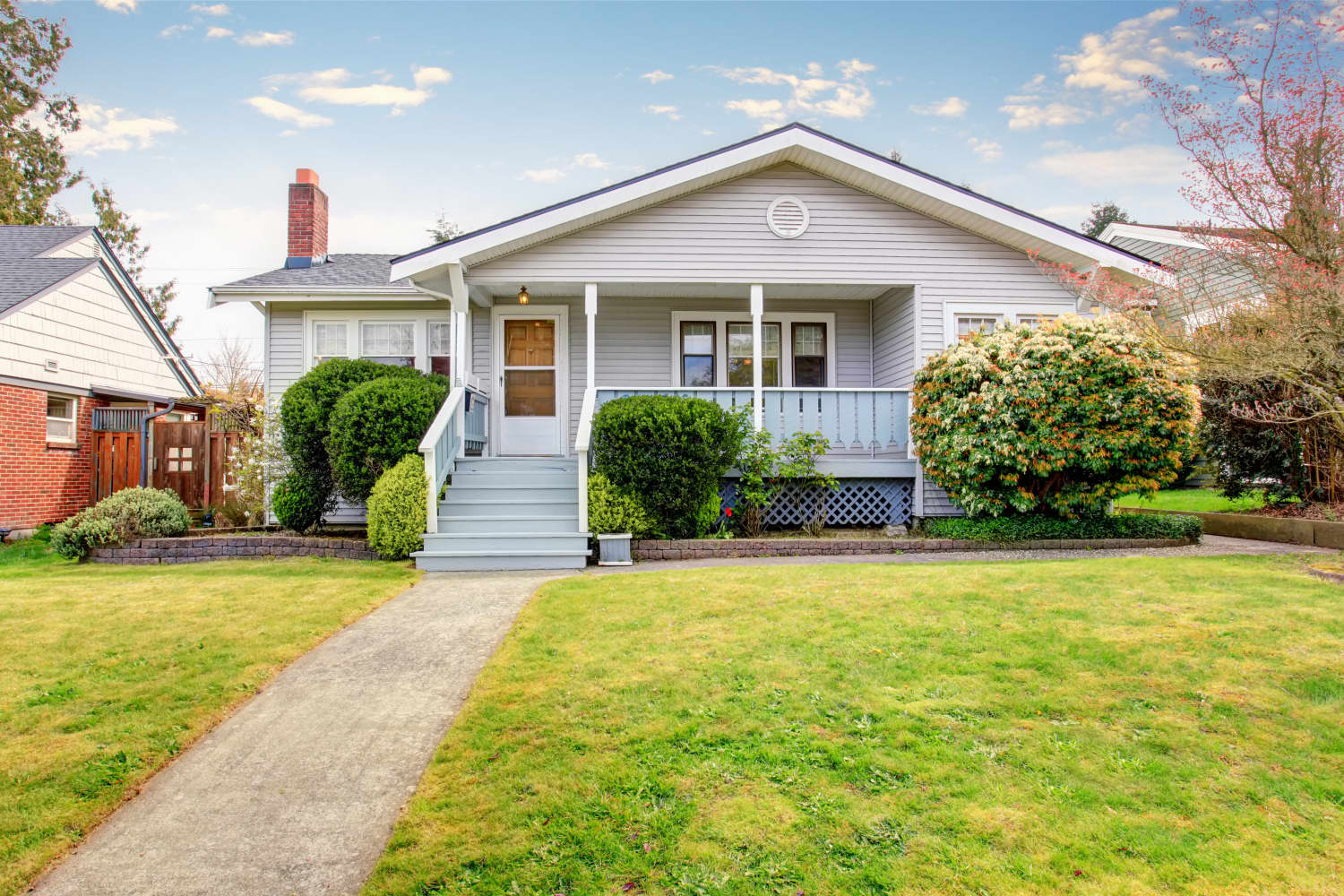 When you're buying a new home, it's all about location, location, location. Based on where you decide to live, you may have lower home costs, but pay more in utilities. Or, you could pay a higher mortgage but your property taxes will skyrocket. With home prices on the rise across the country, it can be difficult to know exactly where to buy.
Homebuyer.com helped us answer that exact question. The Austin-based company, which lends mortgages to first-time home buyers, pulled together income data and home prices in every state to find the cheapest — and most expensive — states to buy in 2021. These ten are the least costly.
The cheapest states to buy a house in 2021
What kind of bang for your buck can get you in these states?
Do those low prices have you itching to pick up and move? We scoured Zillow for you to find a home at the median price in each state, so you know exactly what you'll get for your money when you get there.
Mississippi: This three-bedroom, two-bathroom home in Woodville, Mississippi, is a nature-lover's dream: up in the trees, right on the lake, and with a dedicated fish-cleaning space, all for $119,000.
The most expensive states to buy a house in 2021
On the pricier side, the two most expensive states to buy a home are repeats from last year: Hawaii and California. Hawaii has a median home price of $615,300 with an estimated monthly mortgage payment at $2,923.36. California's median home price is $505,000, with an estimated monthly payment of $2,399.32.
What does housing affordability look like in the near future?
It's all over the news that inflation is rising, and with it, home prices are rising, too. That has been the trend throughout 2021, and Dan Green, CEO of Homebuyer.com, expects it to continue into 2022 as well.
"Home affordability is a function of mortgage rates more than home prices," he says. "At today's rates, a half-percentage point change in rates would have the equivalent effect of a 6 percent change in home prices — up or down. Mortgage rates respond poorly to inflationary pressures so it wouldn't be abnormal to see rates rise between now and the spring home-buying season."