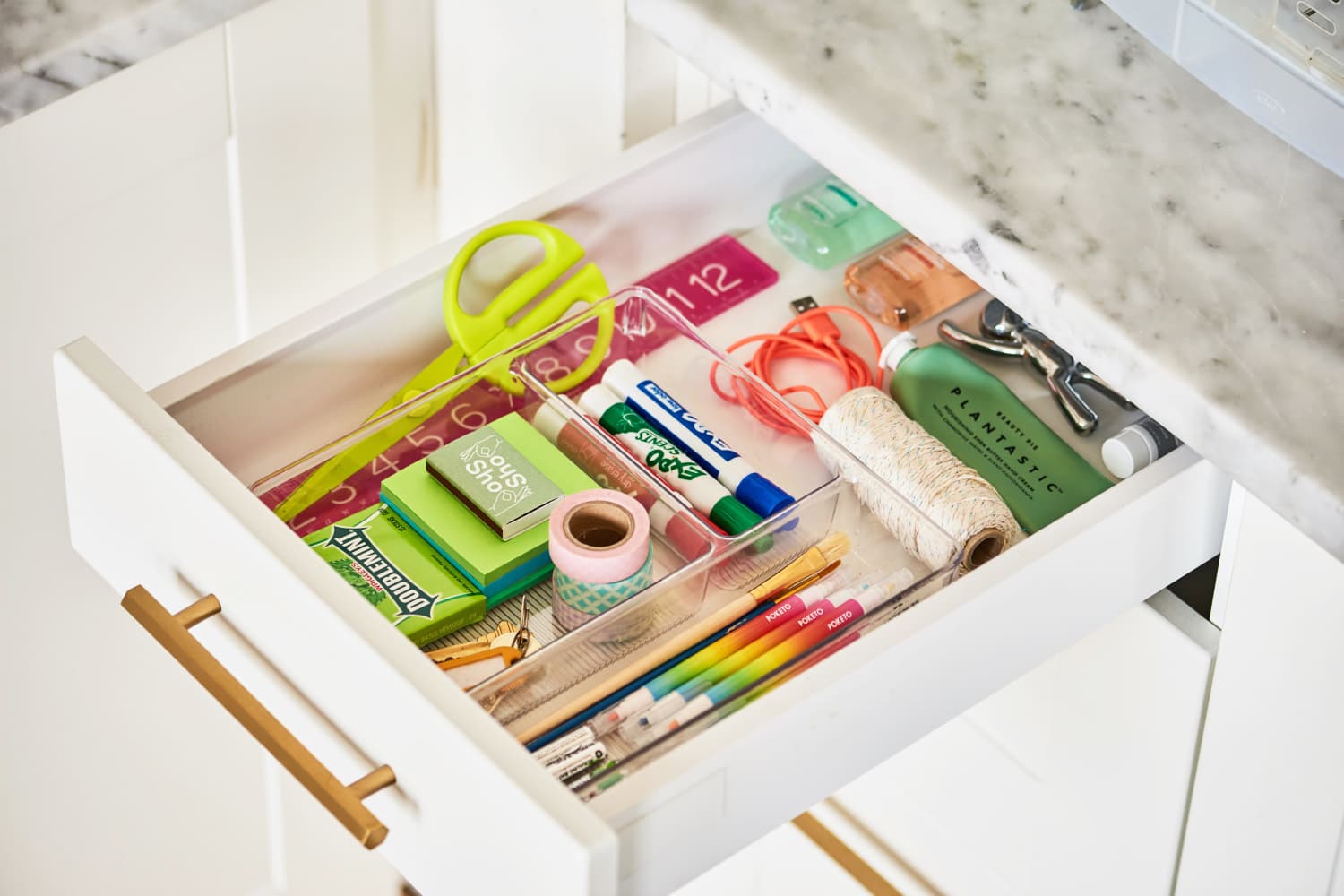 It's officially that time of year again: the January Cure! We've been doing this in one way or another for more than a decade: Connecting the readers of Apartment Therapy with assignments and coaching to help you feel the most "at home" that you've ever been.
If you're new to the Cure — welcome! We're so happy to have you. And if you're with us for your second, or third, or tenth year — welcome back! Whether this is your first "drawer day" or not, today is the beginning of a 20-day journey that will get your home feeling refreshed and renewed.
Each weekday for the next four weeks, I'll provide you with a task to finish inside your home that day. It might be something you can clean to instantly spruce up a room, a list you can make to keep yourself on track with home improvements all year long, or the task may be just a prompt to sit down and think about something for a while. See, a home you love to live in isn't just about trendy paint colors or kitchen appliances that look like-new — it's about approaching your space with intentionality and grace.
So without further ado, let's dive in! Scroll down for your first assignment.
Day 1: Declutter one drawer, anywhere in your home.
Choose one "drawer" anywhere in your home and clear it out.
The spot you zero in on is totally up to you — and it really doesn't need to be a drawer at all. You can target any cabinet, basket, bin, or cubby, as long as it's small and manageable.
Here's a quick list of steps:
It's become a tradition to kick off the Cure with this assignment every year. But it's also a painless way to jump in to any big effort — with one small and un-scary task that warms up your mind and your heart for the rest of the journey ahead.
So that's it! Just tackle this drawer today, and know you're ready for everything that lies ahead.
More Ways to Participate in the January Cure: