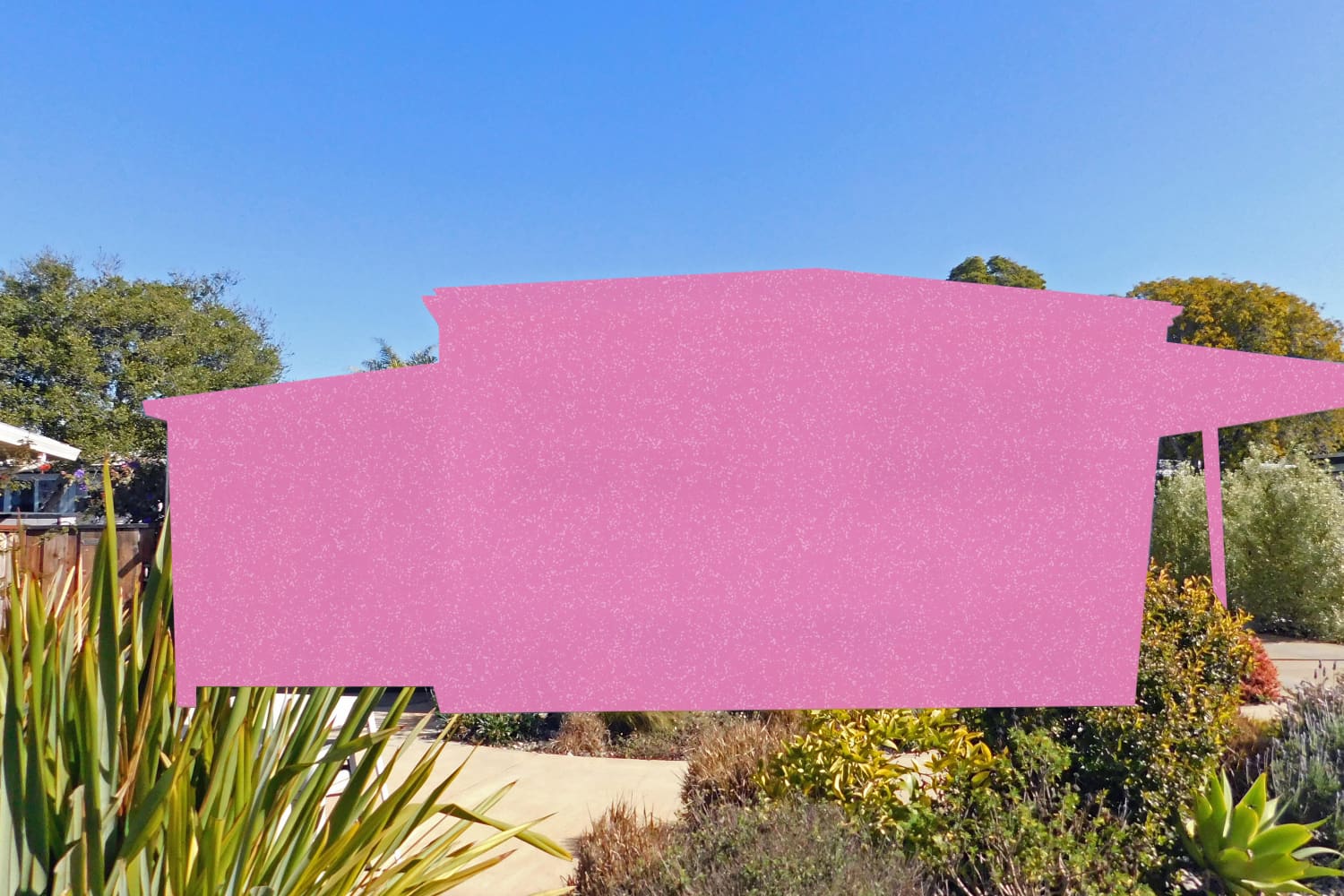 Some tours, though, end up being particularly captivating — and it's always fun to see which ones end up being the most popular with Apartment Therapy readers. This year, the house tour that received the most page views was this 1963 mobile home that got a fun, fresh face-lift in Aptos, California. Clearly, it won readers over with its clever use of a small space and its glam blend of vintage and modern elements.
"After a major life event, I wanted to start over and had been thinking about downsizing for a while after completing a major home remodel. I landed here at my 1963 Pan America Budger," explained Kat H., who has lived in the 1,140-square-foot mobile home for about four years with her Pomeranian pups and a pet rabbit.
When Kat was looking for a new home, she had the following "musts" on her list: proximity to the ocean, no shared walls, enough parking space for two cars, and a yard for her dogs. That ruled out most apartments and condos, she said, and led her to a mobile home.
"I picked this Budger because it is in a great all-ages park that's very safe and spacious," Kat said in her tour. "It also had good bones and came with an underutilized large yard. It was almost all original elements, including wood paneling, built-in cabinets with cool bottle glass, and other '60s details, so there was opportunity for me to have some fun with it. There was a solid shed that was used for storage and I turned that into my office."
Originally, Kat said she hadn't considered a mobile home "due to the negative stereotypes." But once she realized the Budger checked all her boxes, it ended up being the perfect fit. "I am quite content with where I ended up and love my mobile home."
Kat's advice for decorating your home? "Embrace the age of the home and highlight cool features of that period. And improving curb appeal is my favorite thing to do first. You see it all the time and it will motivate you!"