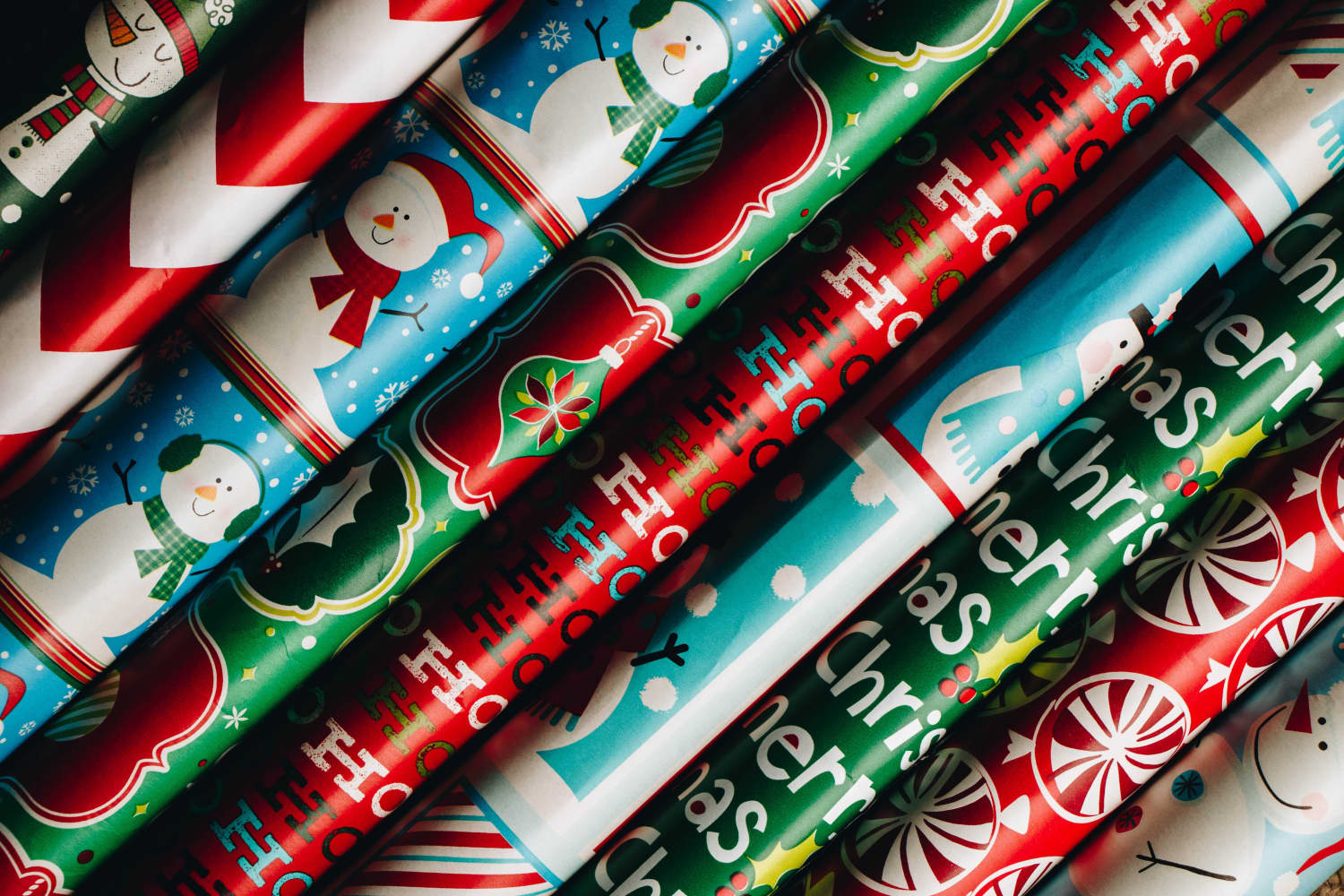 One of the best places to store wrapping paper is also one of the last places you'd think to put it. TikTok user @howdoesshe shared a genius solution that doesn't require spending money on another storage container — all you have to do is look in your closet and find an empty garment bag.
This TikTok hack helps with all the storage issues that come with wrapping paper. You know what I'm talking about: the cylindrical, odd shapes that don't fit inside a drawer or a box, often ending up wrinkled or damaged at the bottom of a messy closet. And even if you can get wrapping paper up on a shelf, the assortment often looks cluttered and disorganized. And that's where the garment bag comes to the rescue.
Take the empty garment bag and fill it with your rolls of wrapping paper. Zip it up with a hanger inside so it can hang on a rod or edge, and voila! You've got a solution that will protect your paper from stains and damage while taking up minimal space (a storage container takes up a lot more real estate).
And this tip doesn't just help your patterned paper last this year and beyond. You can use the bottom of the bag to stow other hard-to-store seasonal items, such as ribbon and bows, to keep them in prime shape for future gift wrapping and decorating.
Come next year, when the holidays roll around, you'll be happy to find all your wrapping materials neatly stored in one place. Thanks in advance, TikTok!