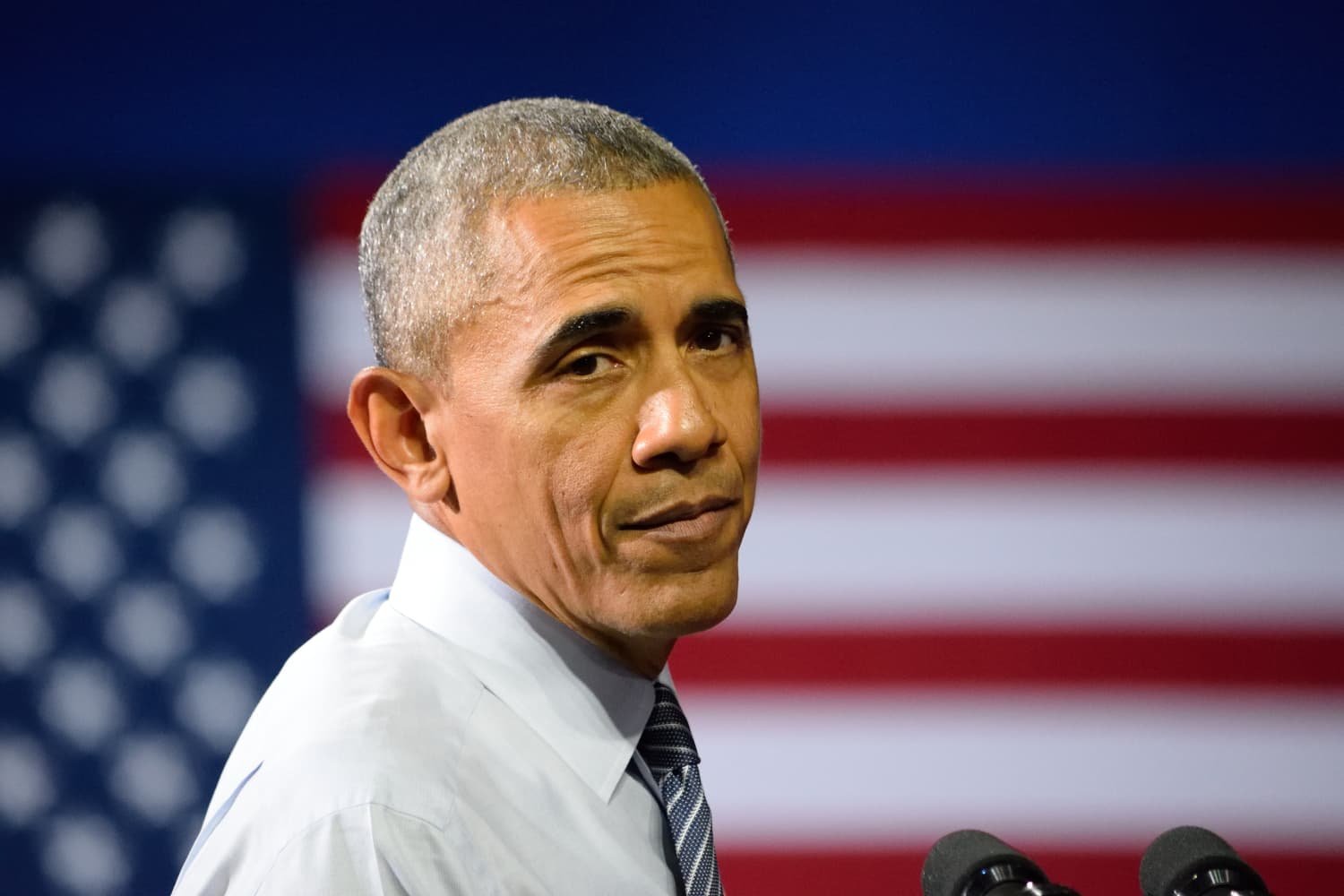 We independently select these products—if you buy from one of our links, we may earn a commission.
Every year, one of our favorite book influencers, also known as Barack Obama, shares a list of his most-loved titles. 2021 is no different as the former U.S. president has revealed his top picks of the year, inspiring bookworms everywhere to add just one more book to their ever-growing to be read pile. From gripping thrillers to heartwarming memoirs, check out highlights from Obama's list below—all books that have left a "lasting impression".
"Matrix" by Lauren Groff
From best-selling author Lauren Groff comes, "Matrix", a mesmerizing novel that shows a defiant and timely exploration of the raw power of female creativity in a corrupted world. Cast out of the royal court by Eleanor of Aquitaine, deemed too coarse and rough-hewn for marriage or courtly life, seventeen-year-old Marie de France is sent to England to be the new prioress of an impoverished abbey, its nuns on the brink of starvation and beset by disease.
"How the Word is Passed" by Clint Smith
A deeply researched and transporting exploration of the legacy of slavery and its imprint on centuries of American history, "How the Word Is Passed" illustrates how some of our country's most essential stories are hidden in plain view.
"The Lincoln Highway" by Amor Towles
"Cloud Cuckoo Land" by Anthony Doerr
Set in Constantinople in the fifteenth century, in a small town in present-day Idaho, and on an interstellar ship decades from now, "Cloud Cuckoo Land" is a triumph of imagination and compassion, a soaring story about children on the cusp of adulthood in worlds in peril, who find resilience, hope—and a book.
"Crying in H Mart" by Michelle Zauner
Michelle Zauner's powerful memoir, "Crying in H Mart", is a tale of family, food, grief, and endurance. The musician and director tell of growing up one of the few Asian American kids at her school in Eugene, Oregon; of struggling with her mother's particular, high expectations of her; of painful adolescence; of treasured months spent in her grandmother's tiny apartment in Seoul. Keep an eye out for the movie adaptation, which will feature an original soundtrack from Zauner herself.
See Obama's full list below: