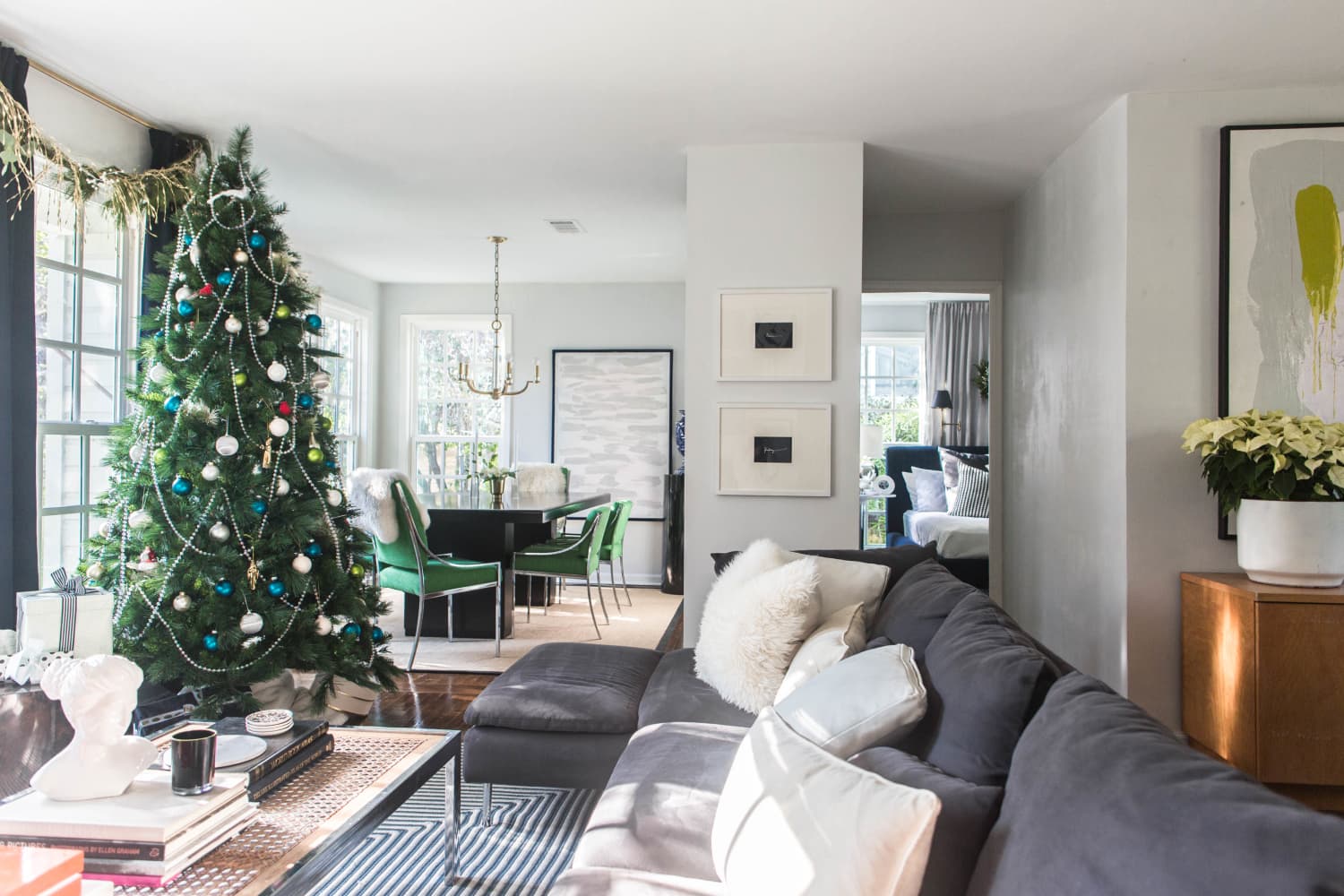 Christmas trees are a big part of holiday decor, and there's nothing like choosing out your perfect tree to get you in the festive mood. If your tree isn't already picked out, decorated with ornaments, and lit up in your living room, with one week to go until Dec. 25, there's still time to choose the best option for you *and* the planet.
Brightly's mission is to empower conscious consumers around the globe so, in its latest study, a team of experts compared five of the most popular types of Christmas trees to find out which is the most and least sustainable option.
Each tree type was given a rating out of 20 points based on materials and production, longevity and disposal. overall environmental impact, and accessibility. Each category is scored from 1 to 5, with 1 being the least eco-friendly and 5 being the most eco-friendly.
From artificial Christmas trees to modern wood trees, read on to find out the most eco-friendly Christmas tree.
Modern wood Christmas trees are made out of—you guessed it—wood. While wood is a natural, raw, and reusable material, there is extra processing involved to transform it into home decorations, according to Brightly. Additionally, mass-manufactured wood trees may utilize a significant amount of resources, decreasing their sustainability levels.