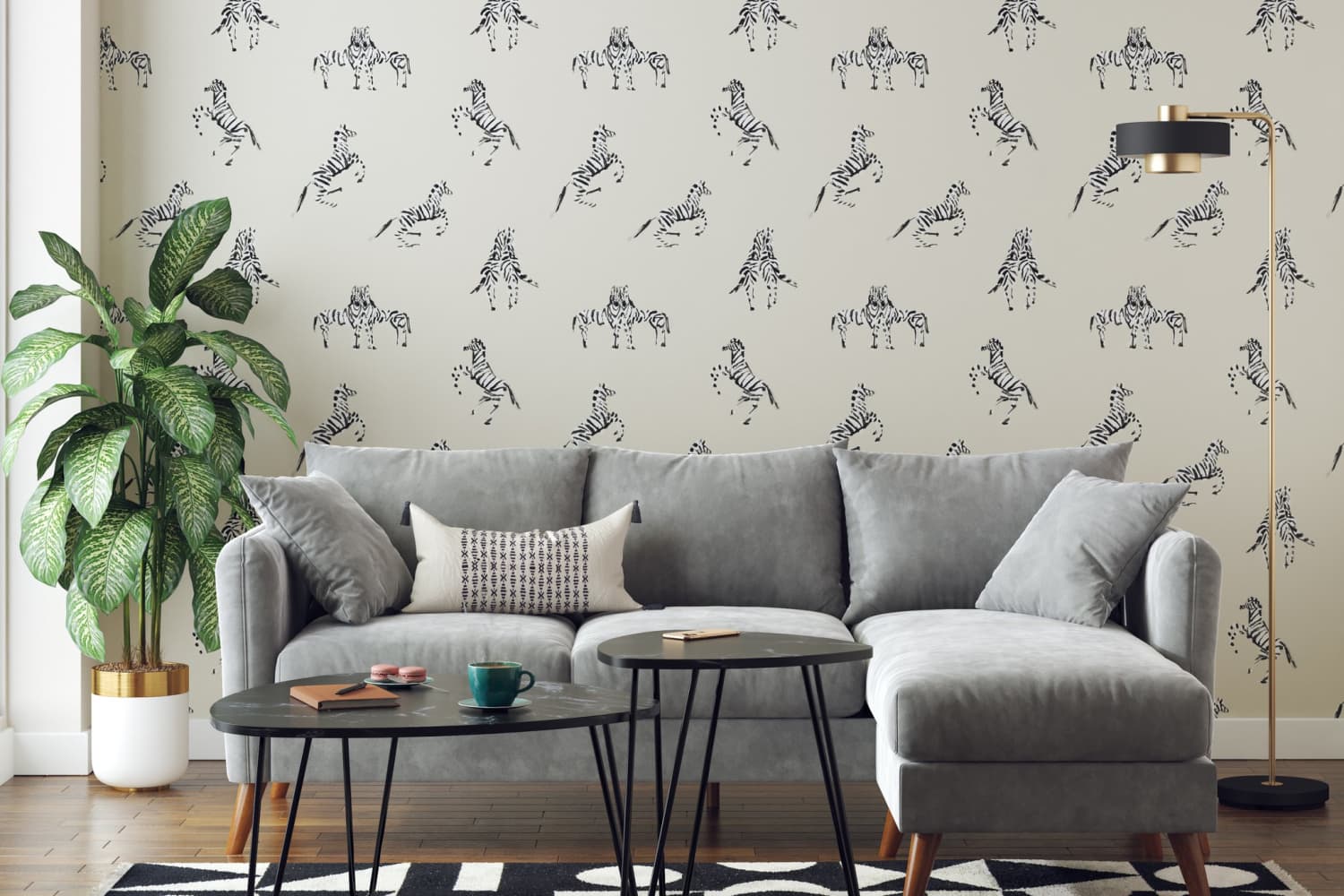 We independently select these products—if you buy from one of our links, we may earn a commission.
Moving is a task that's not for the faint of heart. It involves deconstructing every corner of your apartment, packing away everything you use on a daily basis and piling it all into boxes. Then, you must find a team of movers (or friends that are willing to be paid in pizza) to lug all of your prized possessions to your new residence. The lifting, the lugging, the organizing… it's all too much! After moving from New York City back to my hometown in Connecticut, I appreciated the change of pace and the extra square footage that moving to the suburbs afforded me. However, the furniture I brought with me from my small studio apartment in Harlem wasn't enough to fill out all of the extra space, either. As luck would have it, I learned that The Novogratz launched their "Room In A Box" collection, designed to solve new apartment problems such as these. I was all too happy to give it a whirl in order to make my bare living room complete.
The Room in a Box collection is a genius new program that takes the stress out of furnishing your home. Each set within the collection includes several stylish pieces to help you build out your space. Ranging from $379 to $999, Room in a Box is available in five different furniture bundles: three for the living room, one for the home office, and one for a small kitchen. Since my new living room is a bit more rectangular in shape, I chose Living Room #3 which includes the gorgeous Magnolia sectional in cloud gray. This L-shaped sofa is also paired with the Athena nesting tables , the coordinating Felipe floor lamp, and a hand-woven Roberta rug.
All of the pieces for the Living Room In A Box set didn't come in one literal box, as you might've guessed. The Novogratz shipped all of the items separately, which wasn't a problem since everything arrived over the course of two days. The heaviest box was the couch, which was super quick to assemble. The couch cushions and pillows came vacuum-sealed, and the base of the couch came in panels that simply needed to be anchored together (you definitely need two people for this part). Perhaps the most time consuming part of the couch was screwing all of the legs, but it was super easy to get done for a person like me who isn't quite that handy. Ultimately, the couch was a breeze to set up and definitely felt more comfortable after the cushions had a few days to plump up.
The Athena nesting tables were stunning right out of the box. Their black marble pattern had an elegant vibe, and was also neutral enough to paired with my gray vinyl floors. Those came together quite easy — all I had to do was screw on the legs and that was it! The look really came together once I sprawled the included wool rug underneath the larger table, which I am using as the coffee table. The taller nesting table sits next to my couch so guests can sit their drinks down when they come to visit. It's also a great surface to place my (many) candles on, and might eventually house a succulent or two in the future.
The Felipe floor lamp might just be the coolest looking piece from this set. It has an undeniable mid-century modern design, and sitting at just over five feet tall, it emits the perfect amount of light for a reading lamp. The tilting lamp head lets you point the light where you need it most while keeping it's trendy look.
Once I tied the sofa together with a few pillows and my favorite throw, my living room felt more complete. Admittedly, the sofa is not deep enough to sink into and get swallowed up in. The cushions are firm and somewhat springy, which I'm hoping will soften up over time. All in all, I love the cool, laid-back feel that this set provides, and I'm confident that everything will still match and make sense if I ever want to change up the vibe with some curtains, wall art, and a few new houseplants (all of which are currently sitting in my Amazon cart!).
If you've recently moved, are planning to, or simply want to redecorate your space without spending a fortune, I highly recommend investing in the Novogratz "Room In A Box" deal. The set I tried is priced at $999, which is significantly less than what I would've spent if I bought a couch, coffee table, lamp, and area rug à la carte. Let's face it — life is complicated enough. Why not simplify things when you can?