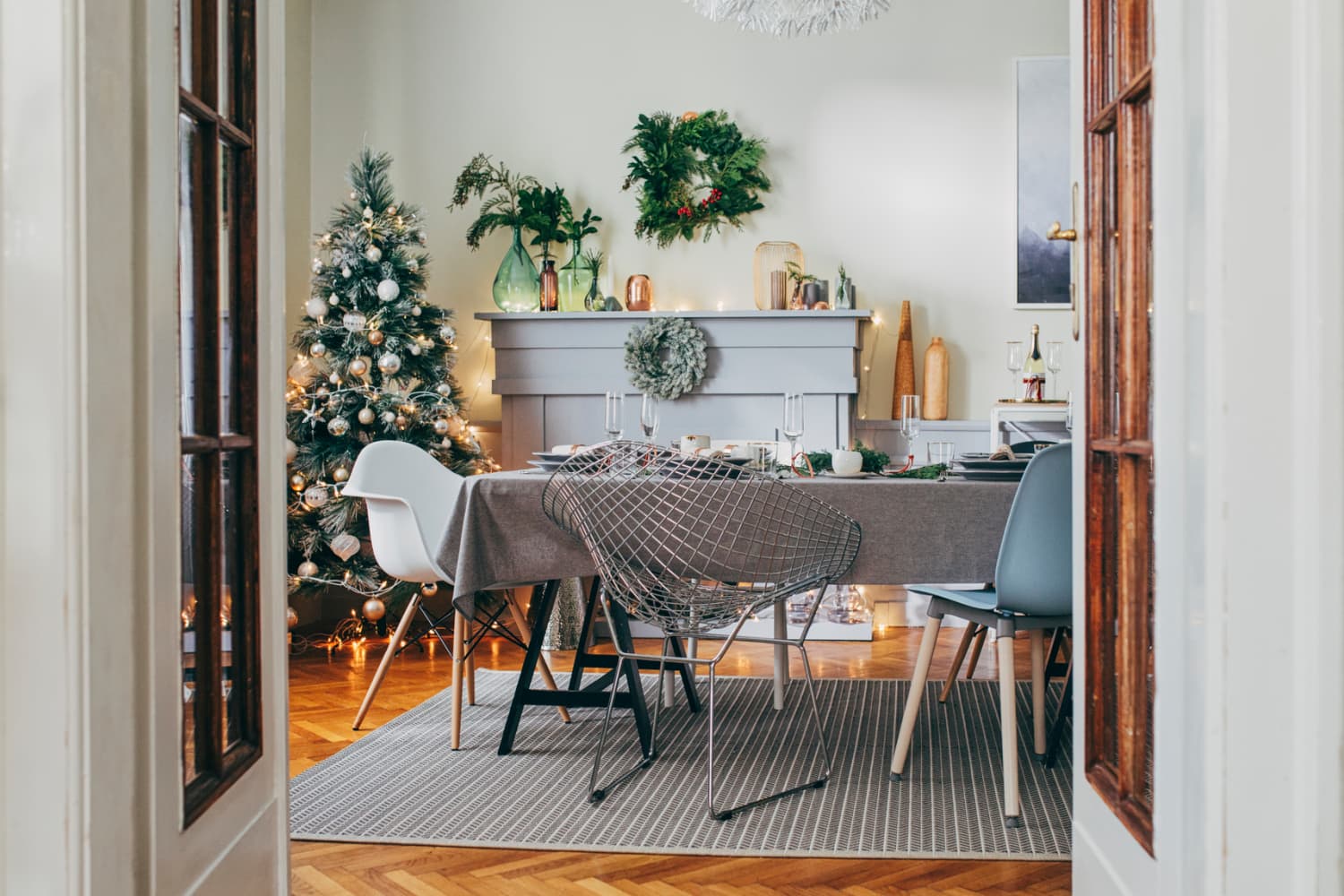 One of the best parts about Christmas is opening gifts under the tree. But it can often take a lot of work to get to that point. From taking the decor out of storage to making sure all the ornaments look good together, some find the task so stressful that they hire professionals to do it for them. Thankfully, you don't have to do that, as there are plenty of hacks from the gift that keeps on giving: TikTok.
Here are 15 TikTok hacks that will help you decorate your most stunning Christmas tree yet.
Let's start with the basics. Here's an easier way to wrap (and eventually, unwrap) Christmas lights.
Now the ornaments. Here's a pro tip on how to make baubles look as if they're actually growing off the branch.
You can also combine ornaments and bows to add more dimension. Adorable!
Don't forget to fluff your tree and vary the sizes of your ornaments to make the entire piece look fuller.
Still have empty gaps in the tree? Try adding frosted garlands and pine cones.
Another way to fill those annoying gaps is to use reflections. This is seriously so clever.
If you're looking to try something new this year, why not use florals instead of baubles?
Here's one that uses baby's breath flowers for that winter wonderland aesthetic.
Want to add ribbons? Here's a detailed step-by-step.
If you're on a tight budget, you can also use a $10 roll of yarn to make your tree look much more expensive.
And for those with small Christmas trees, here's a clever skirt idea using books.
For the bibliophiles out there, you can actually build an entire "tree" using that stack of books you've collected.
Fancy a tree collar instead of a skirt? These DIY collars are just lovely:
Who knew $5 worth of bricks could make a Christmas tree look grander?
And finally, if you really want to steal the show (and steal Christmas while you're at it), then a Grinch-themed tree might be for you.
What is your favorite way to decorate your tree?