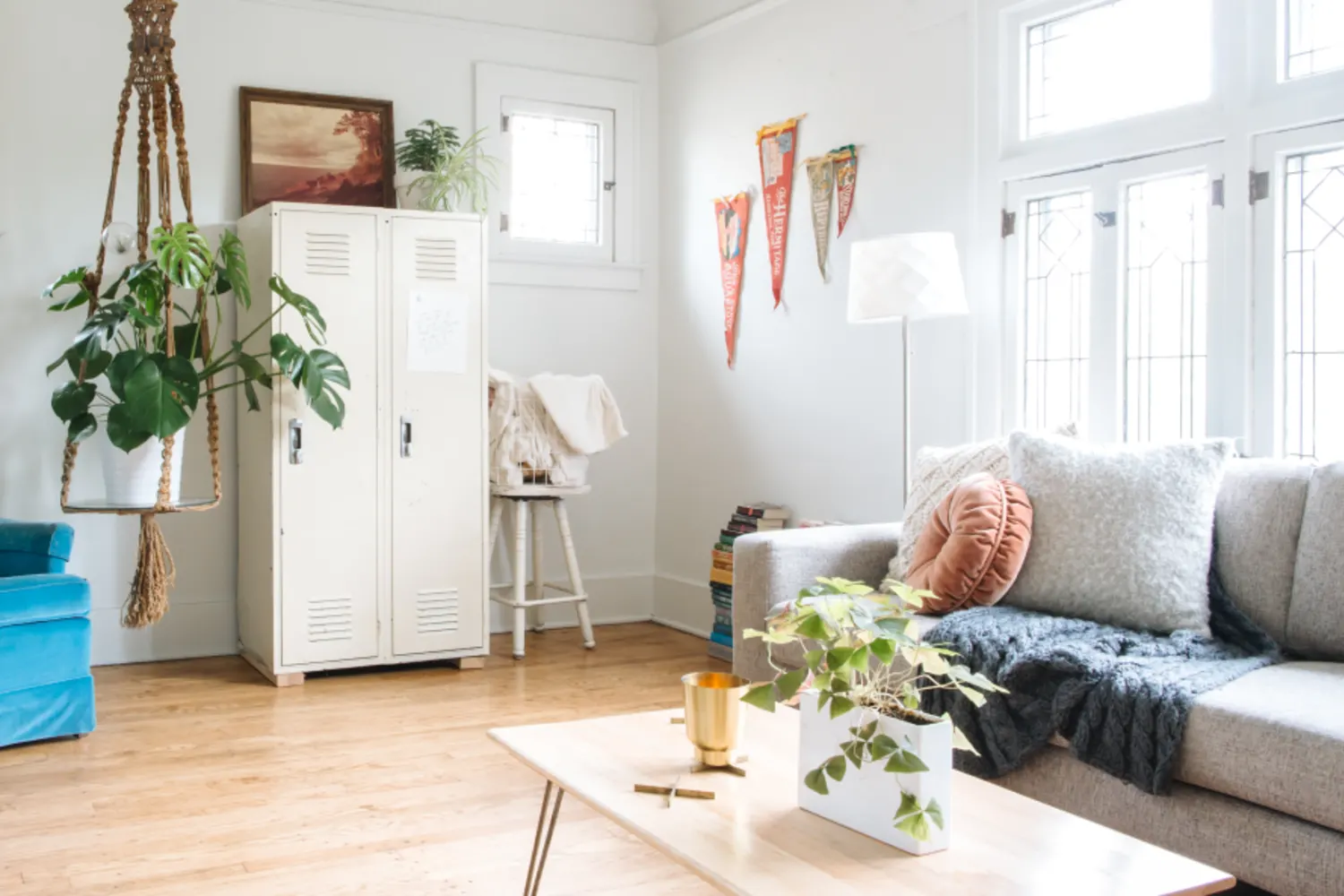 As we wrap up another year of being mostly stuck inside our homes, it's only natural that we'd continue to look around and see if we're living in the best, most aesthetic arrangement for ourselves. We scoured every tip we got from home stagers in 2021 to bring you this list of four — the very best tips for making sure your home is the paradise you want it to be.
Get Good Quality Used Furniture from Model or Vacant Homes
If you're tired of your tired old furniture, head to some model homes or properties for sale and scope out what pieces they've got. A little-known secret in the real estate world is that you can buy furniture right out of the homes. Karen Otto, with Dallas-based Home Star Staging, and Anthea Click, with FP Staging and Design in Nashville, note that the process is different for each one, though. For model home furniture, you'll have to speak with the developer once all the homes are sold. For properties for sale, talk to the listing agent, who can put you in touch with the staging company. Since it's all considered used furniture, you'll likely be able to negotiate a discount.
Properly Size Your Bathroom Mirror
I live in a place with a very tiny bathroom, and the last thing I want to do is make it seem even smaller than it is. Designer Davina Hughes with Better Homes and Gardens Real Estate says the best way to avoid that is to get a big mirror. Especially in small bathrooms, oversized mirrors make the space look more expansive. They can also bring in more light depending on where they're positioned. Other bathroom mirror tips? Hang it based on the average height of the people using it, and keep in mind what they reflect. No mirrors directly facing the toilet, please!
Use White Panels on the Windows
Have a small living room or windows that don't let in much light? There's a simple — and inexpensive — trick for making your space seem both bigger and brighter. Drop $20 on sheer white curtain panels and ditch the clunky window treatments you have there now. Cathy Hobbs, owner of the Manhattan-based company Design Recipes, says heavy drapes make a room feel closed-in. Sheers will lighten things up, and make the space more inviting. Plus, heavy window treatments are pretty old-fashioned, so an update will bring you into a more modern design aesthetic as well.
It's wintertime! Doesn't it just make you want to hunker down in a puddle of warm blankets and have a nice cup of tea? Well, Holly DeGoey, the lead designer at Alt Design Studio in DesMoines, Iowa, wants you to have that experience. She shared some tips for making your bed even more cozy than it might already be. The tricks? Use neutral colors, eliminate clutter, and add a fluffy comforter and a chunky knit throw. And don't worry about folding everything properly — you want it to look soft and inviting, not flat and sterile.