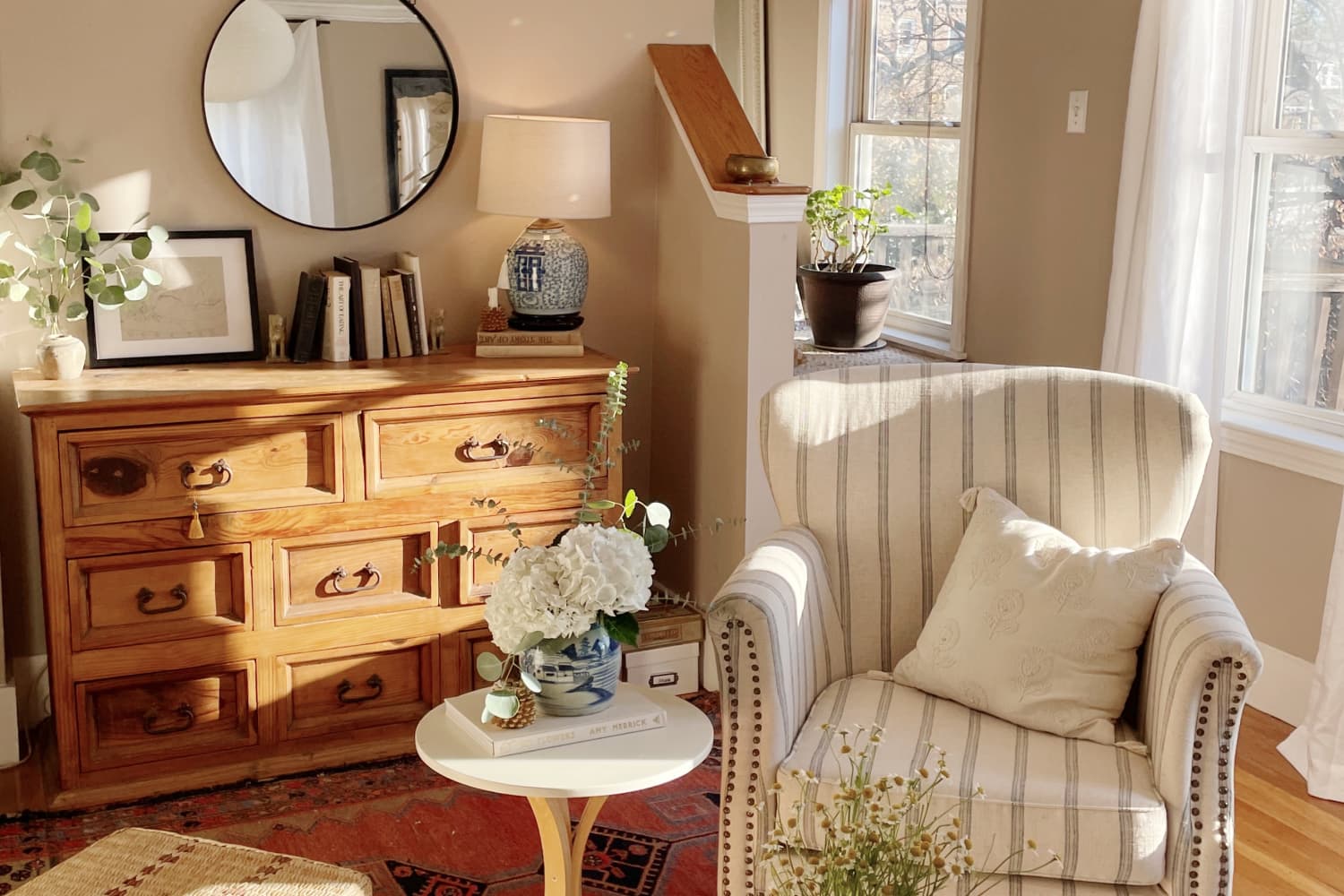 Name: Kristina Eicholzer
Location: Boston, Massachusetts
Type of home: Apartment
Size: 800 square feet
Years lived in: 3 years, renting
Tell us a little (or a lot) about your home and the people who live there: Almost nothing in my home was bought brand new.
Whether it's thrifted, a beloved hand-me-down, or a free find on the side of the road, every piece has its own story.
Collecting pieces for your home over time is the best way to make it feel like you. And what better way to collect slowly than to have some fun finding secondhand items and in turn becoming a part of their story?
What is your favorite room and why? My living room is the best place to catch the morning sun. I'll sit in there for hours on weekend mornings, sipping coffee, listening to music. And when the sun goes down, the candles come on, and it's the coziest place for a glass of wine.
Describe your home's style in 5 words or less: Cozy, Collected, Layered, and Bright
What's the last thing you bought (or found!) for your home? The Van Gogh sunflowers framed poster above my desk — $5 well spent at the thrift store. It brings me so much joy to look at. Plus, it's a great place to stick mementos and cards instead of using a bulletin board.
Any advice for creating a home you love? Don't rush — don't just order the trendy thing online to fill the space. Take your time creating a space you love with things that you love so every corner brings you joy.
Also — lamp light simply cannot be beat, so dim those overheads, and stock up on outlet remotes to make lamp-o'clock that much easier.
This house tour's responses were edited for length and clarity.