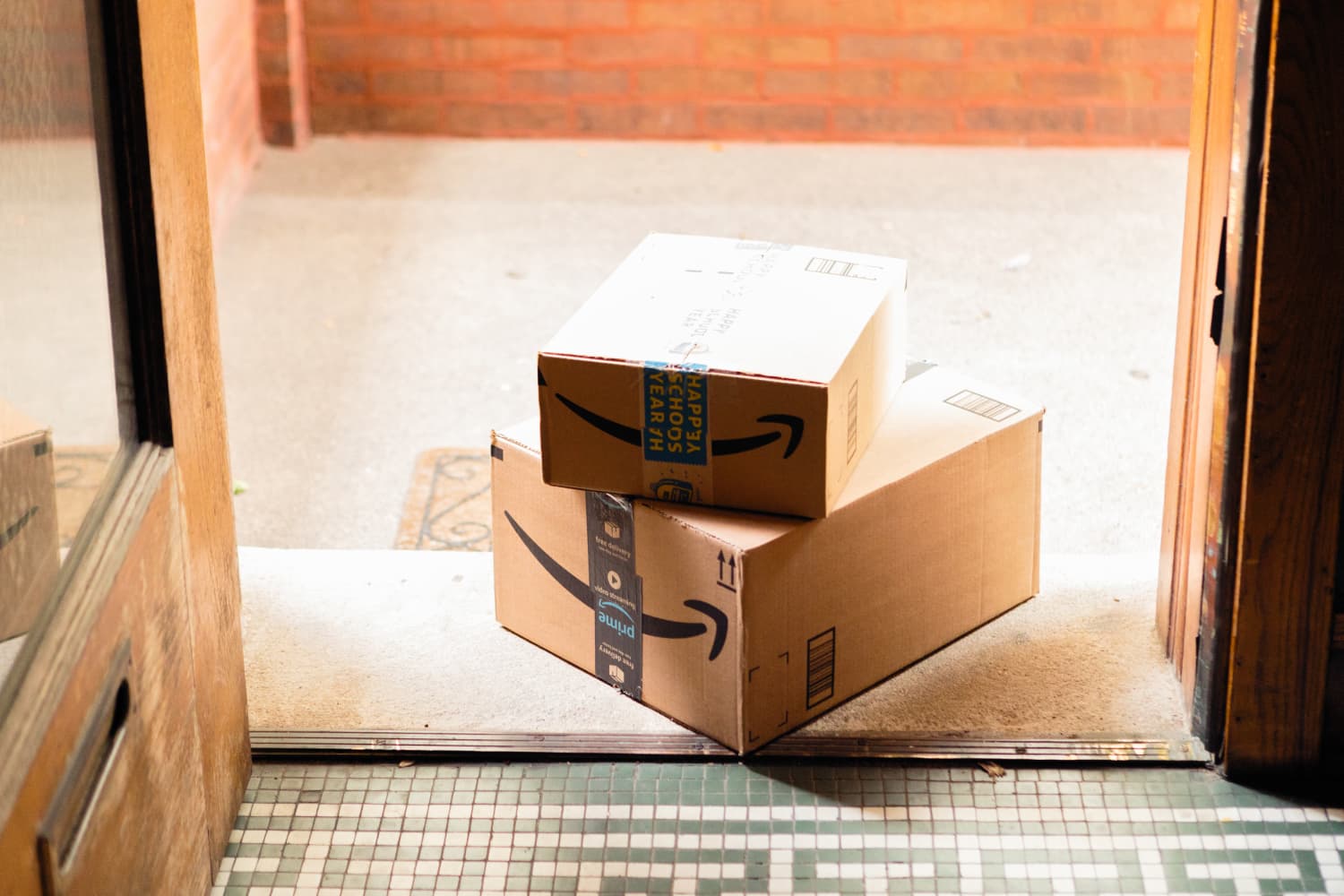 There are ways to evade and outsmart package thieves, however. Beth Buehlman, a 38-year-old teacher in New York, has been creating package decoys for months — inspired by YouTuber Mark Rober — and every single one of them has been swiped or ripped open. Her most recent decoy was a box with a stink bomb inside. If a thief tried to tear open the box? Instant stench. Her other solutions have included bags filled with compost and random trash. (Buehlman says she's careful to scratch off identifying information from the shipping label before setting out her decoys.)
Some of those anti-theft creations can get pretty clever — remember Rober's glitter bomb that took over social media a few years back? — but there are simpler ways to prevent boxes getting stolen. With a few real estate agent-recommended changes to your home, you might be able to stop the thieves before they arrive, or even catch them in the act.
The first step? If you have a single-family home, make sure your house number is visible from the road. Delivery drivers are making a lot of stops, which means misdeliveries can happen — forcing you to have less control over when your package makes it safely into your home. If drivers can easily see your house number, it lowers the possibility of delivery to the wrong spot. Also be sure that you're leaving detailed delivery instructions if possible, so the driver knows to leave your package in that area just behind the left side of your back gate (or whatever safe place you have).
If you live in a multi-family dwelling or apartment building, talk to your property manager or landlord about installing Amazon Hubs or another type of package locker on site.
"Many buildings that do not have doormen have been adding Amazon Hubs in alleyways or underneath outdoor staircases where space permits," says Phillip Salem, an agent with Compass Real Estate. "These Amazon Hubs aren't only for Amazon packages, as UPS, FedEx, USPS, and DHL can all access the hub to securely place packages in locker-like boxes. The receiver then gets a barcode sent to their phone to access the locker to retrieve their package."
You could also consider installing anti-theft technology. Video doorbells like Ring have motion cameras to record whoever's at your house, and are installed on about 20 percent of homes, says Reid Hogan, a strategic real estate advisor at MultifamilyCashin.com.
"Doorbell cameras are a good deterrent to home theft," Hogan says. "Thieves hate cameras, lights, and noise. If they see that your home is protected by a system that will draw attention to them, they will move on to a less protected victim. And if you use a monitoring company, make sure that their yard sign is prominently displayed and not obstructed by plants or ornaments."
Hogan notes that even getting a fake camera can do wonders; they're almost as effective as real cameras, and many come with warning stickers and realistic-looking LED lights. In addition, you can install systems like Buzr, a new intercom product that integrates with your cell phone, or create partnerships at local shipping stores to have your packages dropped off there.
If all else fails — make like Beth Buehlman and get creative with decoy packages, or have your shipments sent to the home of someone you trust instead of your place.