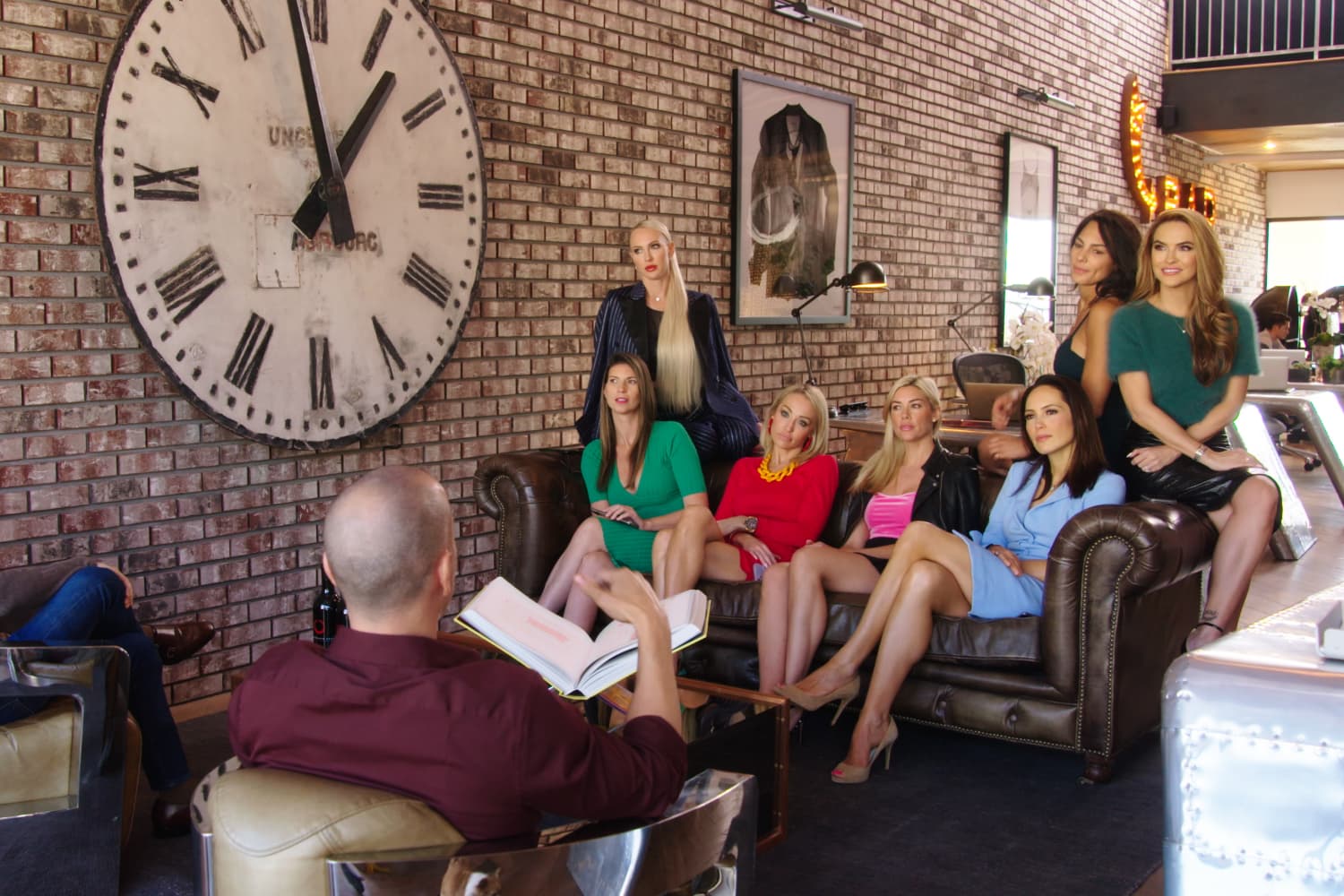 With each episode of "Selling Sunset," viewers are pulled deeper into the Oppenheim Group's drama, both in their professional and personal lives. After the series debuted in 2019, it quickly became a sweet spot for many during the height of the pandemic, and it has continued to be the talk of reality TV lovers ever since.
The fourth season was just released on Netflix, and the finale left fans with several major questions. Luckily, season five is just around the corner with answers, but why not watch something else while you wait?
While nothing will truly fill the space left in your life after binge-watching a season of "Selling Sunset," there are several shows that are pretty amazing. Here are a few of them for you to consider.
This might be the closest thing to "Selling Sunset" on the list. The series follows two realtors and BFFs who move to the Hamptons to sell multi-million dollar beach houses to wealthy folks looking for a second home. "Million Dollar Beach House" swaps out the ladies of "Selling Sunset" for a team of mostly men with absolutely no shortage of drama.
"Styling Hollywood" focuses less on showing expensive properties and more on the fashion industry. It follows stylist Jason Bolden and his business partner and husband, Adair Curtis, as they style A-list clients and make over their homes. If you enjoy getting a glimpse into the lives of the rich and famous, then you'll like this one. The couple's clients include Serena Williams, Ava DuVernay, and Janet Mock.
If you enjoyed witnessing the highs and lows of L.A.'s social scene in "Selling Sunset," then you'll want to binge "The Hills" (if you haven't already seen it of course… if you have, it makes for a great rewatch). Follow Lauren, Heidi, Audrina, and the rest of the gang as they navigate life, love, loss, and everything in between.
"Shahs of Sunset" follows a group of Persian-American friends as they navigate their extravagant social lives, while also trying to manage their family traditions. While watching you'll meet a host of characters, including Mercedes "MJ" Javid, who is a Hollywood Hills-based real-estate agent.
Consider watching "The World's Most Amazing Vacation Rentals" for the perfect dose of escapism. You'll follow three hosts and globetrotters as they visit vacation rentals around the world while sharing their expert tips and tricks along the way.
This series follows the lives of a handful of Bollywood wives who have been friends for more than two decades. The star wives of the show are Seema Khan, Maheep Kapoor, Bhavana Pandey, and Neelam Kothari, and there are also several other celebrity cameos, including Shah Rukh Khan, Malaika Arora, Arjun Kapoor, Ananya Panday, and Karan Johar.
"Selling Tampa" is made by the creators of "Selling Sunset." This series is about an all-Black, all-female real estate firm owned by military vet Sharelle Rosado, who are on their way to dominating the market in the Suncoast region of Florida. Netflix's official description reads: "These ladies are equally as fun as they are fiercely ambitious, with all of them vying to be on top of the lavish world of luxury waterfront real estate." And of course, plenty of drama is to be expected, but you'll have to wait until Dec. 15 to dive in.
Available to stream starting Dec. 15 on Netflix.