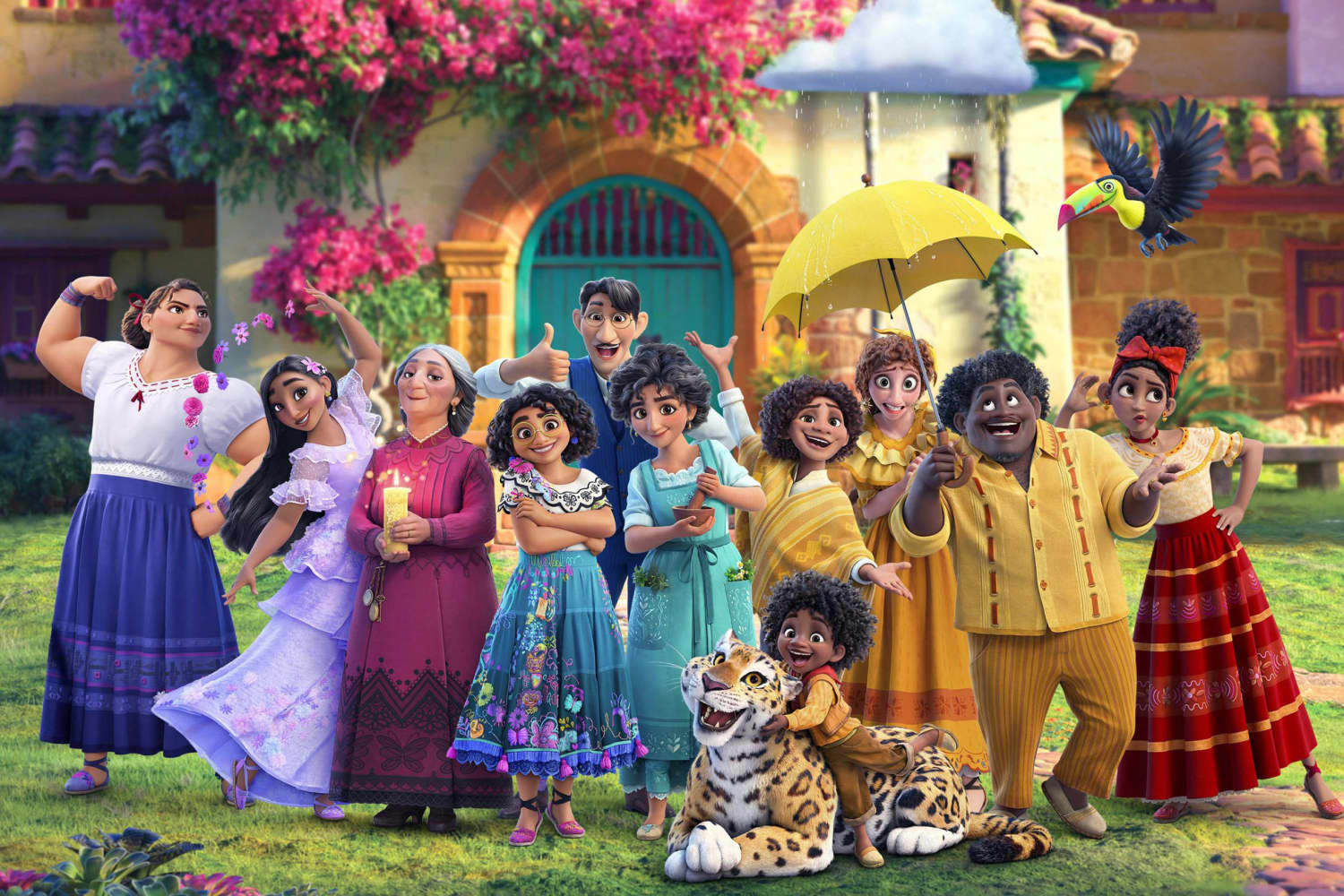 We independently select these products—if you buy from one of our links, we may earn a commission.
While homes can't be literally magical like the one in Disney's "Encanto," they sure can be just as colorful. Sherwin-Williams and Walt Disney Animation Studios have released a series of color palettes based on the colorful personalities of the Madrigal family so you can make your dwellings enchanting, too.
One of the film's highlights is its generous use of color. The palettes not only make "Encanto" more visually stunning but also helps illustrate each character's personality and their unique private spaces at home. And now, you can use those same colors to make our own rooms equally special.
There are five palettes to choose from. Mirabel's palette features bright blues, electric lime hues, and pops of pink to reflect her endearing spirit. Isabela's collection of hues, meanwhile, includes shades of lavender as a reference to her ability to conjure flowers and plants. And Luisa's palette is a combination of bold hues and softer shades, which is all about creating a balance for self-love.
"The new animated feature 'Encanto' shines a colorful spotlight on what we at Sherwin-Williams truly believe, that our homes are a magical world waiting to be explored," Sue Wadden, Director of Color Marketing at Sherwin-Williams, said in a press release. "This colorful collaboration between 'Encanto' and the world of paint is sure to inspire anyone looking to sprinkle some magic in their home."
If you check out the Sherwin-Williams website, there's also a page where you can take a quiz to see which character you relate to the most, as well as another page detailing the behind-the-scenes creative process that went into the movie.
So go forth and fill your home with color, courtesy of one of the many palettes inspired by "Encanto."