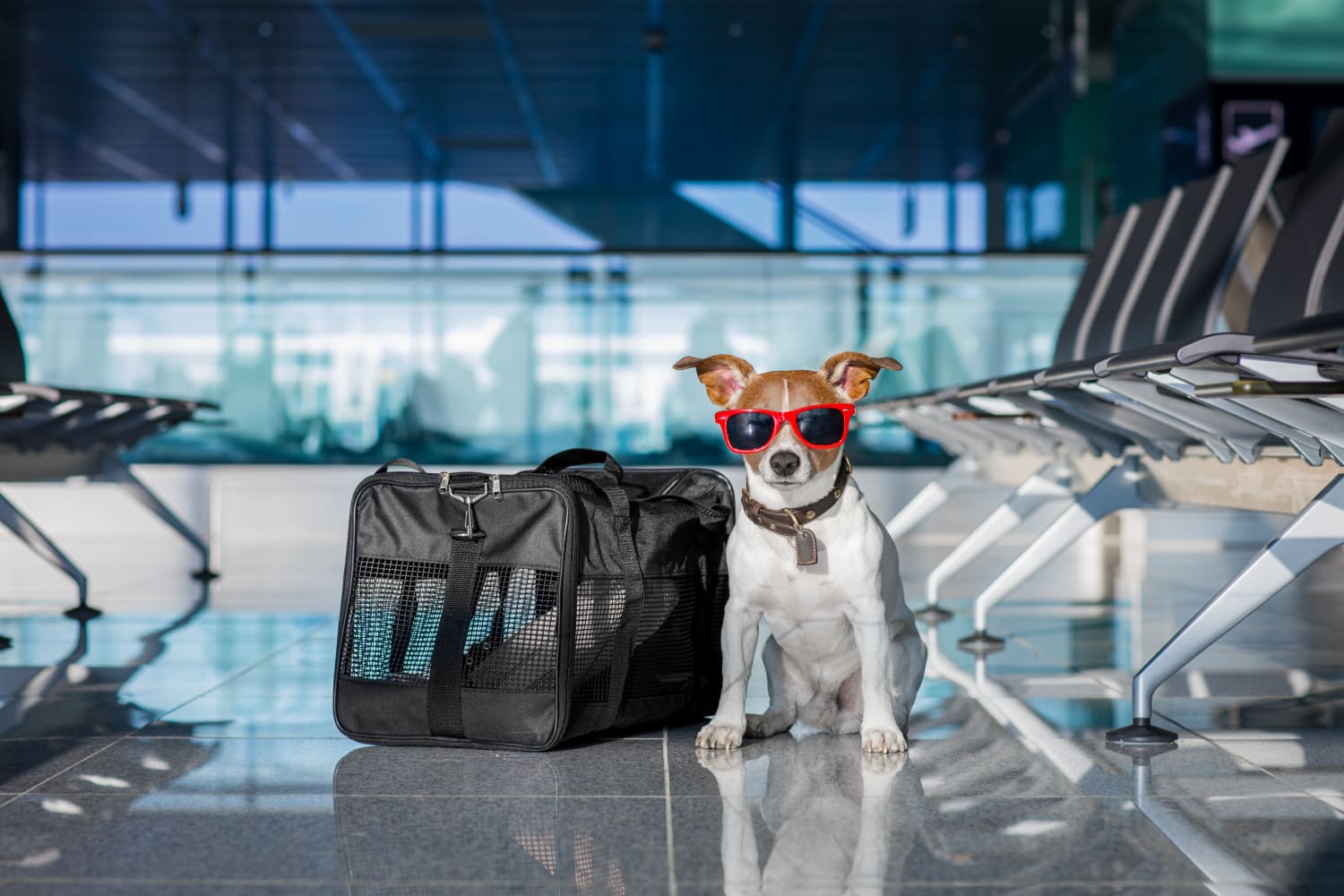 We independently select these products—if you buy from one of our links, we may earn a commission.
When planning a vacation, there are many factors your need to consider, from destination and time of year to those all-important COVID guidelines and restrictions we have been accustomed to over the last two years. Another thing you need to decide is if you want to take your four-legged friend along with you for the adventure. Is the state or country you're traveling to suitable? What are the airline restrictions?
Travel experts at Next Vacay have discovered a staggering increase in demand for pet-friendly vacations in recent months.
"There are many reasons why travelers choose to take their furry companion with them on their flight, whether they're traveling for business, vacation, or visiting family over the holidays," says Naveen Dittakavi, founder and CEO of Next Vacay. "In fact, traveling with pets is more common than ever before. We found that there was a 950% increase in searches for 'pet-friendly airlines in cabin' in the last 12 months."
From talking to your vet and having the correct documentation on hand to finding the right carrier to make sure your furry friend is safe and comfortable in the sky, there's plenty to take into account. But, before you get ready for takeoff, you need to make sure you're aware of your airline's pet restrictions.
Here, the criteria for major airlines in the U.S.:
Price: $100 per kennel ($105 for flights departing from Canada)
Cabin and cargo travel
Size: Hard kennels: 17" x 11" 7.5", Soft kennels: 17" x 11" x 9.5", Cargo: 30" x 27" x 40"
Price: Cabin: $35 – $175 per kennel, Cargo: $60 – $225 per kennel
Cabin and cargo travel
Size: Soft kennels: 16" x 10" x 9.5", Cargo: 36" x 24" x 26" or 40" x 27" x 30", depending on the aircraft

Hawaiian Airlines: traveling with pets
Book now