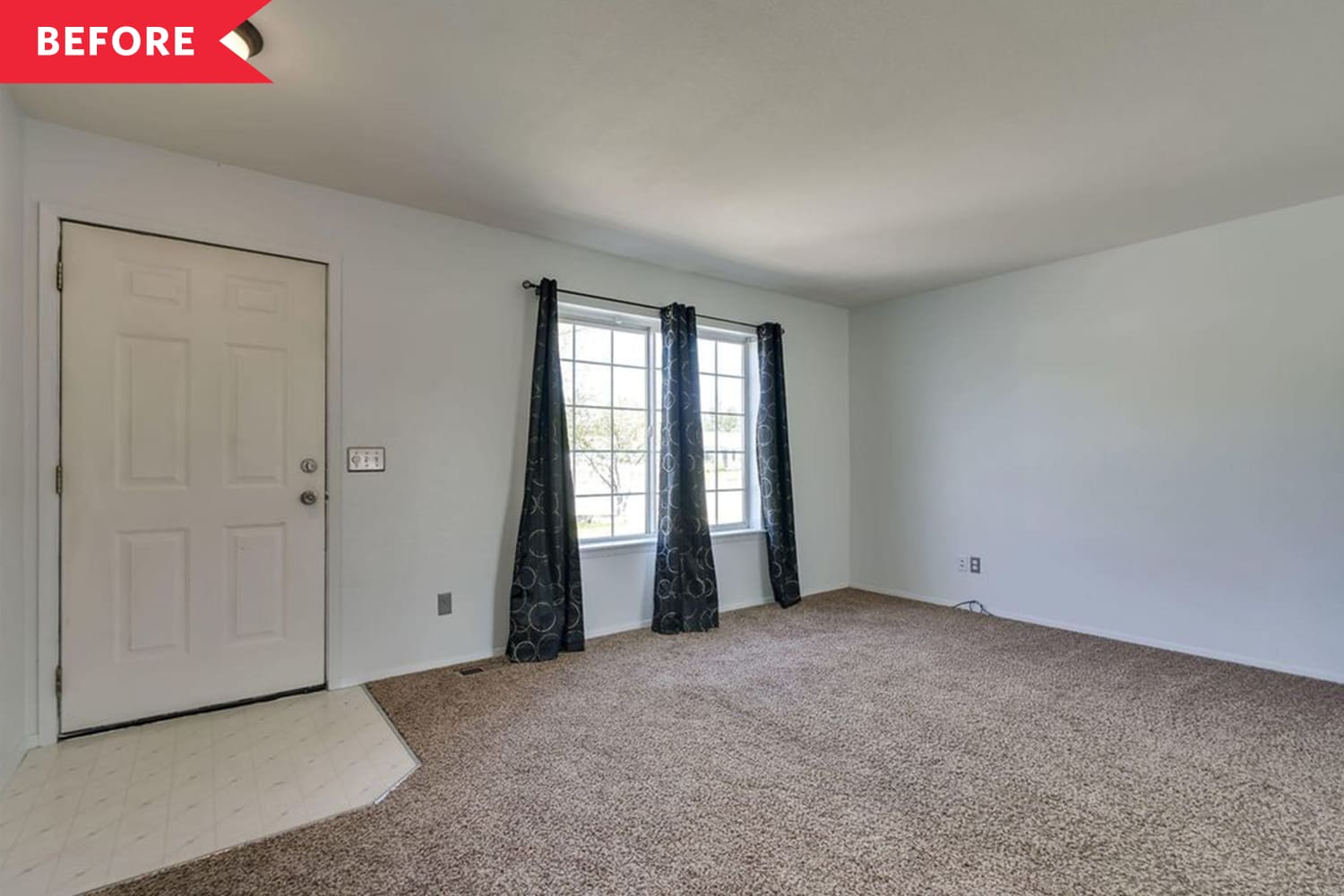 Nothing adds warmth and coziness to a room quite like a fireplace. It adds character, architectural interest, and design potential to any space. If you aren't blessed with a fireplace in your home, that's okay — there are plenty of ways to DIY a faux version.
Susanne Sampson (Sweet Bungalow) knew her '90s builder-grade home needed more personality, and it also needed a divider between the living and dining rooms. "There needed to be a focal point, and a fireplace was the perfect solution," Susanne says. Since her home didn't have a real one, she opted for a faux version.
This DIY project turned out to be pretty simple — and totally worth the effort. "The most time-consuming part was just calculating all the measurements for the frame to ensure it was safe for the fireplace insert," Susanne says. "Just a few hours and we had built a sleek, modern, functioning fireplace."
Thanks to some leftover drywall from a previous project, some already owned tools, and the help of her father-in-law, the project cost just under $500. The electric fireplace insert cost around $350.
The result has Susanne loving how cozy and inviting her home is now. "This was a project that added a lot of aesthetic value and just made our house really feel like a home," she says. "Plus, it's a functioning heat source that just plugs into an outlet."