We independently select these products—if you buy from one of our links, we may earn a commission.
Nothing says holiday season like a Hallmark movie. You know the ones, where two strangers fall in love in a grocery store line, or a pair of childhood best friends decide that they're meant for each other thanks to a mulled wine-fueled kiss under some mistletoe.
If you're an avid watcher and are keen to live out your very own Hallmark holiday movie, now you can. From snowy destinations to sun-drenched resorts that up are sure to up the romance factor, there's a countless number of hotels in North America that were used as filming locations for some of the most iconic romantic comedies in Hallmark holiday history.
Planning your next winter getaway? Below, three of the picture-perfect hotels used as Hallmark filming locations to get you started.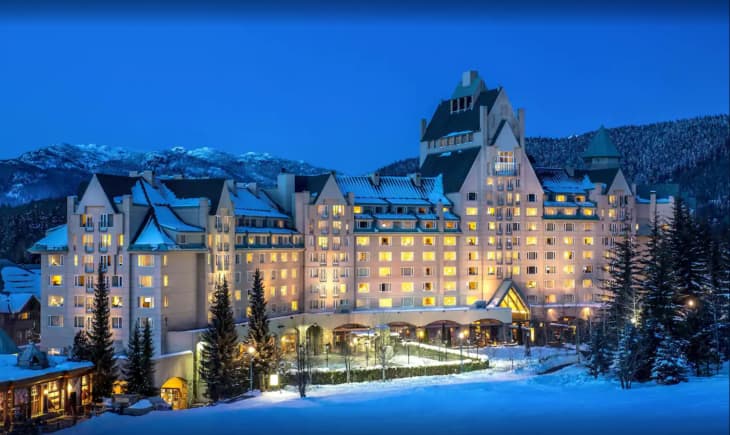 Fairmont Chateau Whistler, British Columbia
Hallmark Movie: "Chateau Christmas"
Starring: Merritt Patterson and Luke Macfarlane
Price per night: From $268
The Fairmont Chateau Whistler is a winter wonderland that belongs on a picturesque holiday postcard. A UNESCO Sustainable Property, it features indoor and outdoor pools, a golf course, a shopping center, a full-service spa, and a free ski shuttle.

Book now: Fairmont Chateau Whistler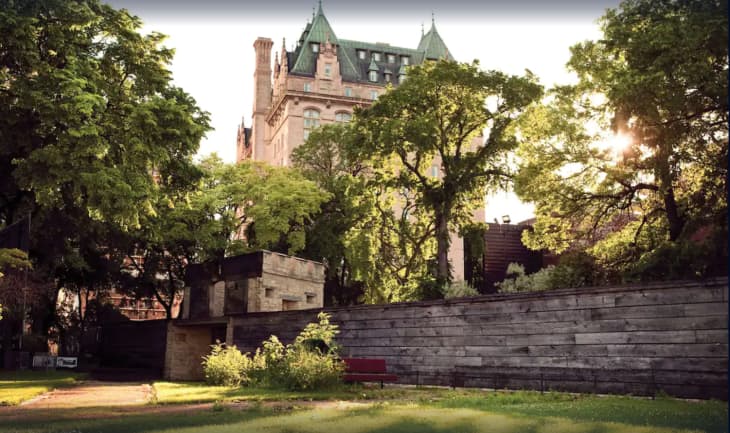 The Fort Garry Hotel, Manitoba
Hallmark Movie: "A Winter Getaway"
Starring: Nazneen Contractor and Brooks Darnell
Price Per Night: From $127
The Fort Garry Hotel doubles as the fictional Banff Lookout Hotel in this charming movie. At the historic hotel, you'll find a full-service spa, fitness center, and incredible views of downtown Winnipeg.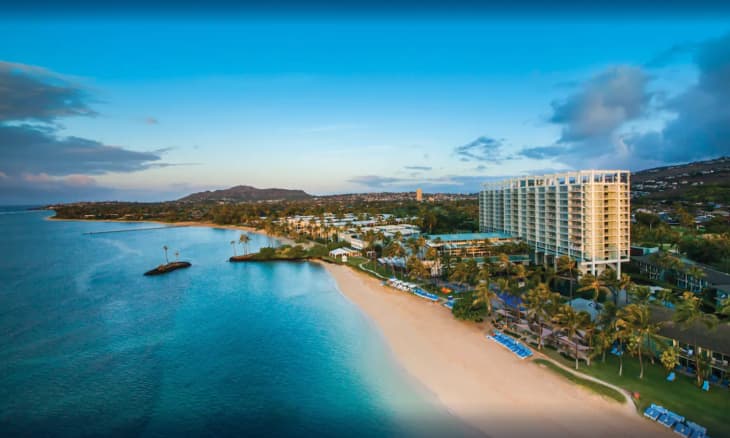 The Kahala Hotel & Resort
Hallmark Movie: "You At Me At Aloha"
Starring: Pascale Hutton and Kavan Smith
Price Per Night: From $575
It may not be the typical setting for a Hallmark Channel holiday movie, but it's just as magical. The Kahala Hotel & Resort is a beachfront paradise in Honolulu and features sweeping ocean views.

Book now: The Kahala Hotel & Resort