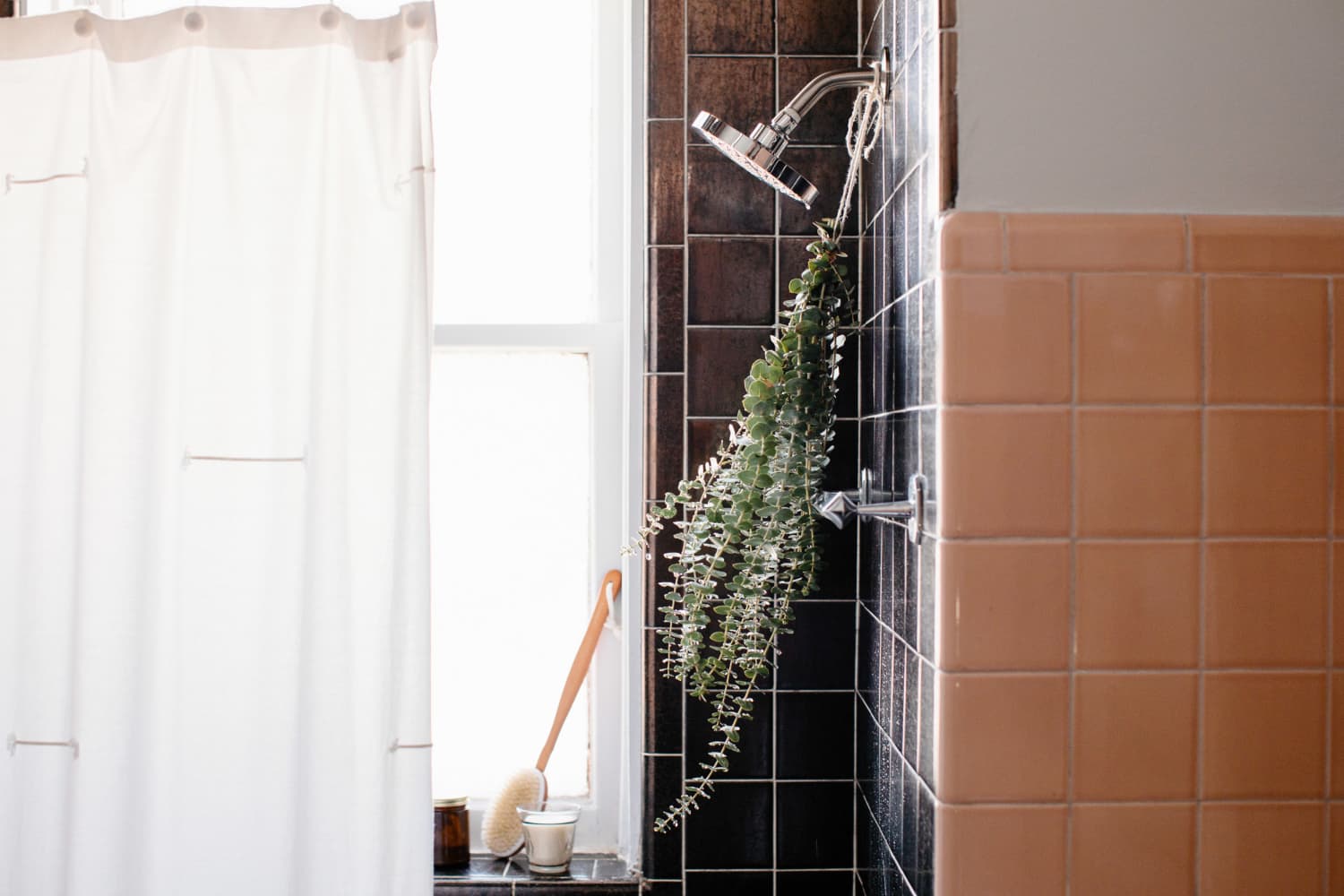 We independently select these products—if you buy from one of our links, we may earn a commission.
Growing up, my mom had a habit of buying two of everything. You could always find two colanders in the cupboard, two shoe racks in the entryway, and for some strange reason, two different hand soaps in the bathroom. You know… options! I never knew if it was her nagging fear of running out of an item unexpectedly or her obsession with trying different brands selling the same thing. As I've gotten older, I've tried to go against tradition by being more of a minimalist when it comes to household essentials. So far, it's worked for everything — except my beauty products. With all the products I'm gifted from my close friend who's a beauty editor, and my sister who's an esthetician, I end up accumulating beauty products and toiletries faster than I'm able to use them. Not a bad problem to have, TBH!
For this reason, it was tricky finding a suitable shower caddy that can accommodate all my stuff. As simple and straightforward of an item as it is, I couldn't ever seem to find one that could contain all of my products. (The caddies that hang from the shower head become so weighted with my giant bottles of shampoo and face wash that they start to bend the actual shower head.) I've tried tension rod shower caddies that rusted within less than a year, and suctioned caddies that come sliding down under the weight of one too many bottles of body wash. At last, during a random Amazon haul, I found one shower caddy that stood the test of time and a ridiculous amount of fluid ounces: the AmazerBath Shower Shelves.
Truthfully, I had mistakenly thought these shower shelves were suction-based when I first ordered them. And I wasn't completely sold on the idea of trying yet another suction-based shower caddy, given their lack of success in the past, but I was sold on the customer reviews and the fact that it's touted as a heavy-duty item. Customers raved about the shelves' durable suction power, proving through photos how much product it can withstand. When they arrived in the mail, I was surprised to see that these shower shelves are equipped with reinforced adhesive pads that are designed to withstand the damp, wet surface of the shower walls. I have a fiberglass shower, which means things don't always stick. But after applying the AmazerBath shelves, I could quickly tell that they would not budge.
In fact, I gave them a heavy tug after first installing them just to test their grip, and they didn't move. (My advice is to level it just right before pressing down on the adhesive, because readjusting it will be a task!) Impressed with my initial test, I started to add my body washes, shaving creams, and two jumbo-sized bottles of shampoo and conditioner. The shelves stayed intact, and after weeks of coming in contact with water and shower steam, they didn't loosen one bit.
Aside from their durability, I love the fact that these shelves are wide enough to fit my shower essentials (4.5 inches, to be exact), but not too wide that I'm constantly bumping into it. There are two convenient hooks per shelf that are great for storing loofahs, razors, washcloths and other shower tools. I've been able to organize the monstrous amount of toiletry products in my possession with ease, and everything can be grabbed at a moment's notice. Ten months later, these shelves are still going strong, despite the fact that I've yet to purge my bath supplies. I love this kind of loyalty!
If you've been searching high and low for a dependable shower caddy, or your current one can no longer hold your boatload of supplies, I'm happy to pass on the message that these shower shelves will be the answer to your prayers. And at less than $30, your wallet will thank you.