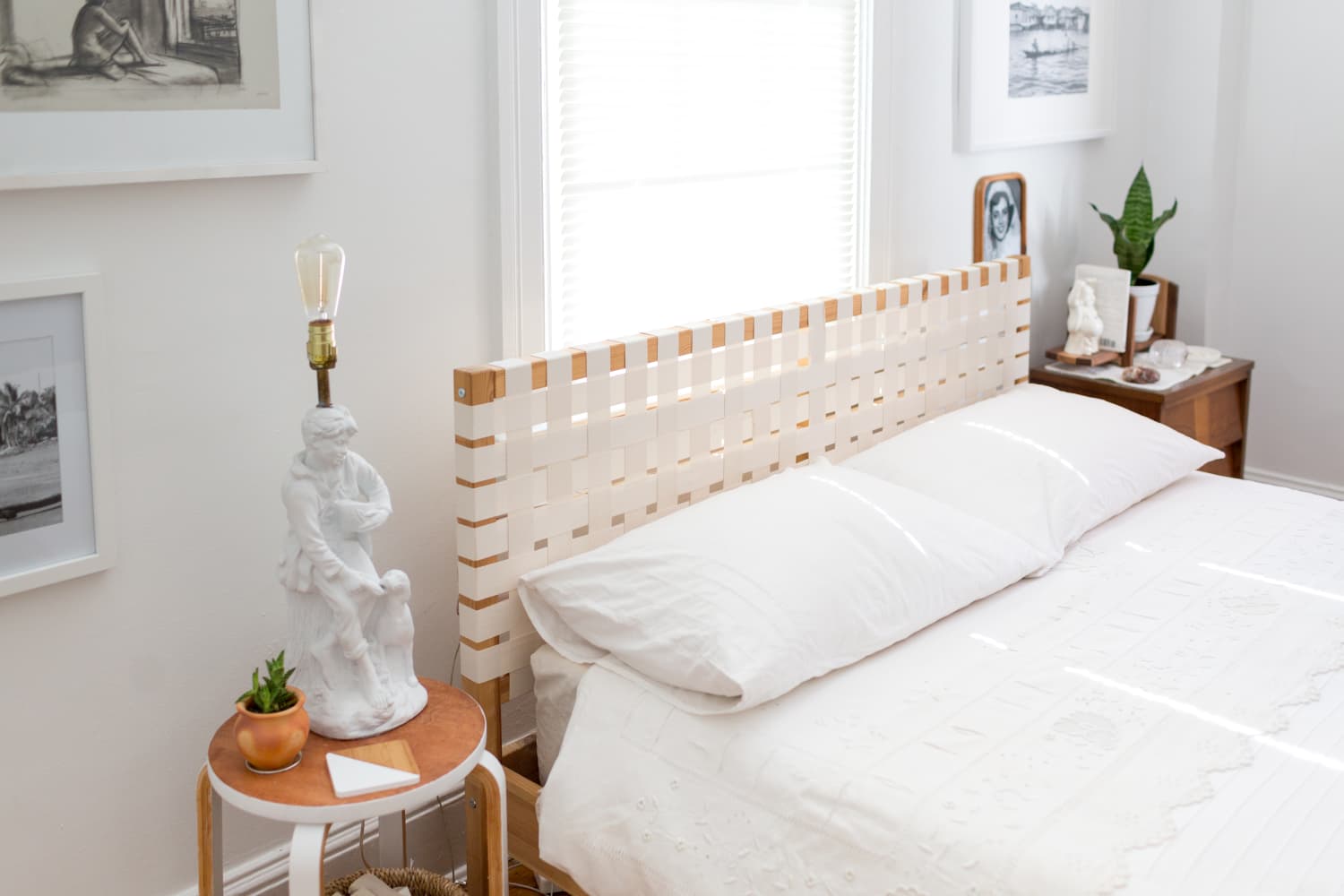 Doing the laundry is all about repeating best practices. But sometimes it's okay to rethink your tried-and-true washing routine. As it turns out, many unexpected items can take a spin in the washer, as long as you prepare them properly (think: zippered mesh bags) and the machine is on the right cycle and water temperature setting.
Keep reading to learn more about the unexpected items you can generally put in the washing machine, according to laundry specialists. Of course, cleaning expert Melissa Maker, founder of Clean My Space, points out that you should always check an individual item's wash instructions on its label before tossing it in the machine.
1. Reusable Cloth Grocery Bags
While reusable grocery bags are great for the environment, they can be unhealthy for you if you don't clean them properly after every use, potentially becoming a breeding ground for bacteria and mold that can contaminate your food. That said, grocery bags made of cloth — fabrics like canvas, cotton, and polyester — can easily get a refresh in the washing machine, according to Maker. Here are instructions for washing and drying your reusable grocery bags based on the material they're made out of.
Anything you put on your face should be clean, and that obviously includes makeup sponges. Continuously using makeup sponges without cleaning them could lead to caked-on application, plus bacteria and mold. Of course, washing them by hand every time you put on makeup is a real pain.
Not everyone advises putting these sponges through the washing machine (including the manufacturers of the Beauty Blender), but both Maker and Patric Richardson, laundry expert and host of "The Laundry Guy," think it's fine for them to go for a spin. According to Maker, reusable makeup sponges are made of a thicker and more durable foam than disposable makeup sponges and can therefore be washed in a washing machine in a mesh bag on the cold/warm water cycle, then laid flat to dry. Richardson recommends rinsing out excess makeup first and washing these sponges alone.
Not much is grosser than a shower curtain covered in mildew. Oh, that's yours? You don't necessarily have to buy a new curtain just yet — instead, you might toss it in the wash.
"In the event that your shower curtain looks dingy or has mold or mildew buildup, you can throw it into the washing machine with a couple of towels," says Maker, who explains that the towels will help to better scrub the curtain clean. Maker also suggests using regular detergent and cold water, which is gentler on fabric, and Richardson recommends adding oxygen bleach to brighten up the shower curtain. Then, hang to dry.
Makeup, drool, sweat… your pillow can get pretty nasty, even with a pillowcase on it. No worries: If the pillow is made of down or cotton or poly-filled, you can likely put the whole thing in the wash.
From getting sucked to being thrown on the ground to just generally getting dragged around everywhere, your kids' stuffed toys get a lot of tough love, and they can get pretty dirty. Luckily, though, "many modern stuffed animals are totally safe to wash," says Richardson. However, this is a situation where you'll definitely want to first check with the manufacturer and/or read the care label instructions.
If it's good to go in the washing machine, Maker recommends putting the toy into a delicates bag, washing it with kid-safe detergent, then drying it in a low-heat dryer or laying it out flat to dry.
Silk has an undeserved reputation for being delicate. In fact, Richardson says that silk is one of the strongest materials on earth and, because of this, your silk item may be able to handle going in the washing machine. Richardson says to put any silk items in a mesh bag and wash with laundry soap (not detergent, which can cause color bleeding or can lead to silk losing its luster) on the express cycle, which Richardson says "is long enough to get your clothes clean, but short enough to not abrade fabric," and then air-dry.
There might be nothing better than a crisp pair of shoes, and your old canvas footwear could potentially get that look again via a ride through the wash. Richardson says shoes made out of natural materials, like cotton, hemp, or linen are washing machine-safe, unlike many other shoe materials, such as leather and suede. He recommends putting canvas shoes in a mesh bag and washing them with oxygen bleach (it's color-safe) on the express cycle to quickly and efficiently remove dirt and get that "fresh out of the box" look. (Of course, first make sure you look to see if your canvas shoes have leather or suede details, like a tongue tag!) Also note that even companies like Rothy's and Allbirds that make shoes specifically marketed as machine washable say you should air-dry.
No need to hand-wash all wool clothing! According to Miguel Villalobos, head of experience and revenue at on-demand laundry service dree, wool is a natural fiber that can be safe for the washing machine if properly handled.
"Just be sure to wash it by itself inside a mesh bag," Villalobos says. "If you have multiple woolen items, use a separate mesh bag for each garment, and always wash on a delicate cycle with cold water." Also, make sure you're using detergent specially made for wool because it is formulated with pH levels that will not damage the fibers.
You might not think you can get your bulky down coat wet, but you can! "The farmer didn't grab the geese and bring them inside when it rained; they just swam in the pond," says Richardson. "It stands to reason they can get wet."
He suggests using laundry soap, not detergent, when washing down items because laundry soap doesn't leave any residue and will not mat down the feathers. Richardson also says these items should be washed alone. With your down parka, Richardson says to hang it to dry, but then toss it in the dryer with no heat and three tennis balls to get the fluff back.
Car floor mats take a beating daily thanks to dirt, crumbs, weather, and the occasional spill, but you can get them clean without having to pay for professional laundering. Car mats are tough and, while some places suggest handwashing, according to Richardson, since you won't be washing them on a frequent basis, they can go in the washing machine on the cold cycle and then air-dry.
Apartment Therapy's Laundry, Sorted vertical was written and edited independently by the Apartment Therapy editorial team and generously underwritten by Samsung.