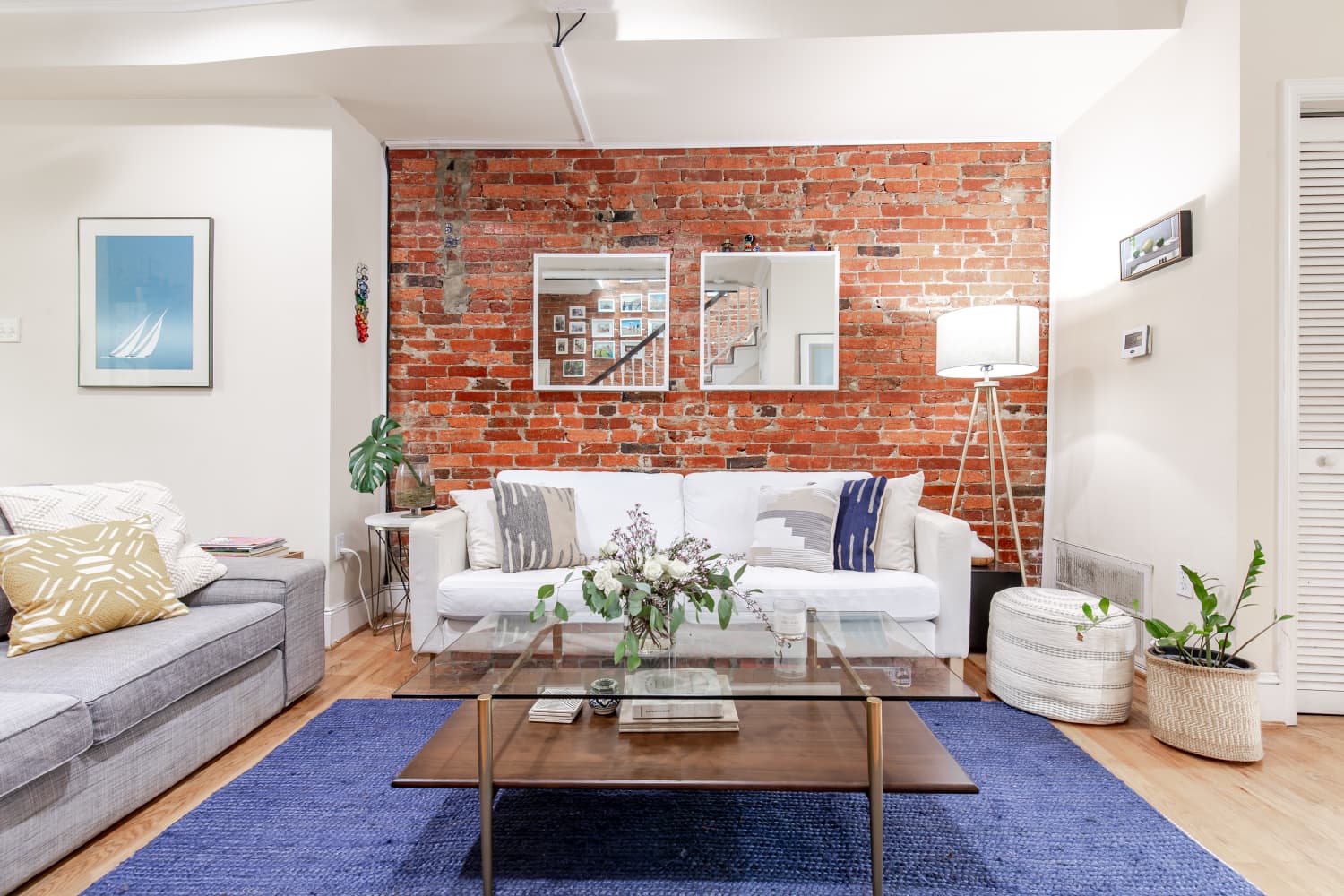 TikTok is a good place to learn some new dance choreography, or how to make your countertops look like marble. But is it the social media platform you should turn to when looking for a new apartment? The answer, it turns out, is yes.
You can find videos about anything from home decor trends to common roommate disagreements on TikTok, so it's no surprise that the enterprising TikTok content creators have been creating clips that help users find the apartment of their dreams.
Whether you've found an apartment you love online or have been following a leasing agent showing incredible homes in your dream neighborhood, TikTok is the place to start your search. That said, with everything TikTok has to offer, it's important to take a strategic approach to your apartment hunt on the platform. Ahead, find some of the best ways to start your apartment hunt on TikTok.
Put TikTok's Search Bar to Good Use
When it comes to starting your search for a great leasing agent on TikTok, the search bar is your best friend. Search queries should include the information you're looking for, starting with "leasing agent + (locale)."
Searching "Leasing Agent San Francisco," for example," will point you toward accounts run by local leasing agents. Most agents use their accounts to provide apartment hunters with tips and tricks to get the most out of the rental process, like @newyorkcityrealtor does.
Many TikTok leasing agent accounts also post videos with brief tours of the apartments they are renting. Typically, these videos will flash text that describes the apartment for rent. For example, a video flashing the text "$1,100 a month + 2br & 1ba" is likely a prospect. Claudia Degteva, a listing manager with GZB Realty in New York City, posts exactly these kinds of videos on her account, @claudia_nycagent.
If you want to pursue the available unit further, simply reach out to the leasing agent behind the account. They'll likely have a company website or personal page linked in their bio, but if not, shoot them a message or comment on the video post you're interested in.
Use Hashtags to Improve Your TikTok Apartment Hunt
These sweet tic-tac-toe starters moonlight as effective search tools for apartment hunters on TikTok. There are many hashtags associated with apartment and house-hunting that can help to make your search much easier by directing you to relevant tagged content.
Here are some hashtags to help you get started on your search. Pair them with a hashtag of the city you're searching in, and voilà.
Once you reach a video with tagged content, check out the poster's profile to determine whether they're a leasing agent.
Just be aware that hashtags aren't limited to real estate professionals. The hashtag #ApartmentTours typically include videos from posters who are showing off their new digs — and leasing agent professionals. You may have to spend some time sifting through the collection to reach gold.
Don't Get Lost in the Sauce
TikTok has a ton of content creators on its platform. All you need to sign up is an email address, so it's not surprising that there are scammers on the site. Whether you're trying to vet a leasing agent or following up on an amazing vacant apartment, don't skimp on your due diligence.