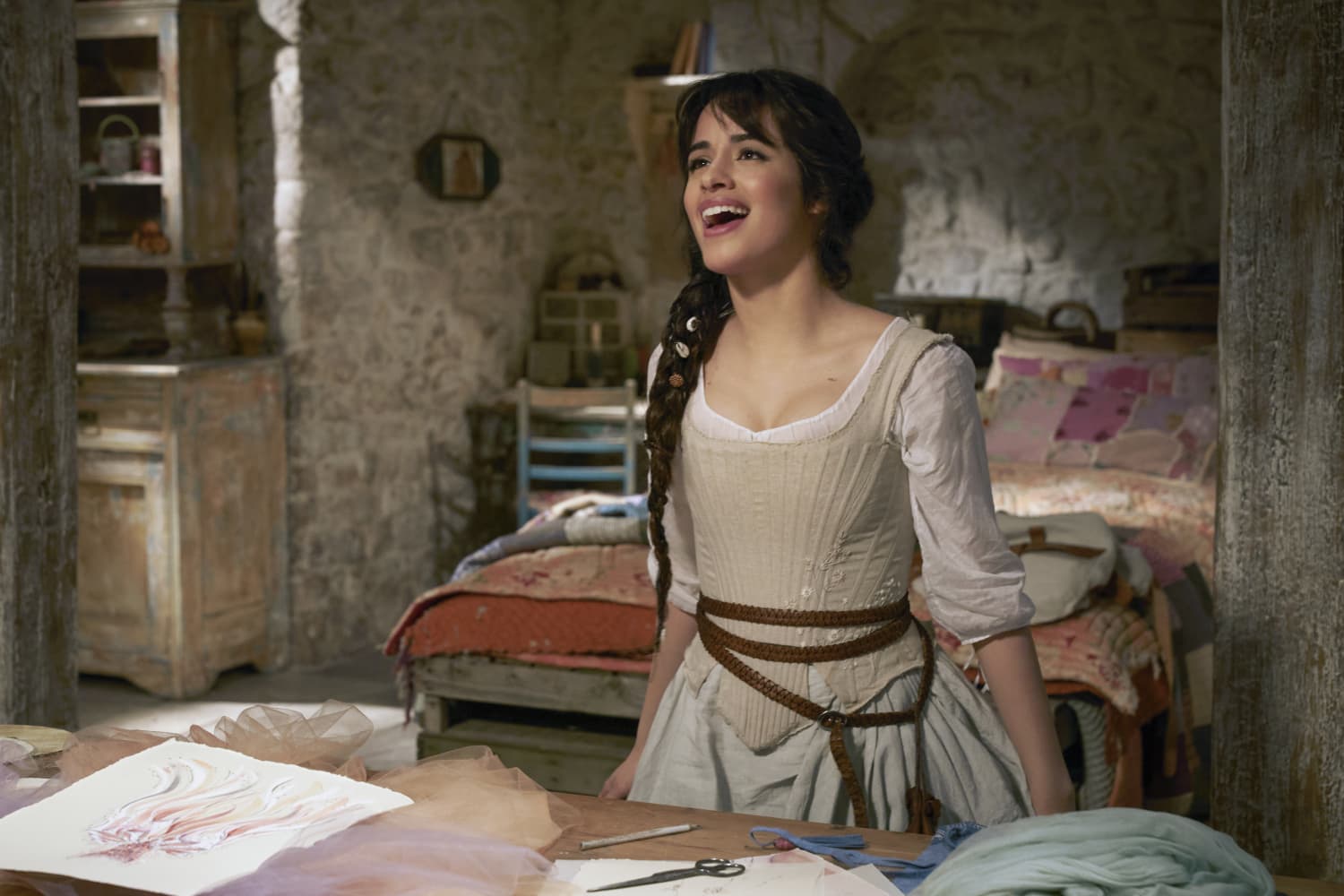 The new "Cinderella," directed by Kay Cannon, is a fresh take on a classic tale. While the plot is familiar (girl mistreated by her step-family, prince rebelling against the crown), there are elements that differentiate it from the other versions: the star-studded cast, radio remakes and original music, the historic-meets-modern fictional time period, to name a few. And just when you think the setting is traditional, similar to the other "Cinderella" films (royal castle, commoner village), look closely and you'll spot the remarkable differences — one, perhaps the biggest, being Ella's room.
In the 1950s animated film, Cinderella sleeps in a tiny tower, bare except an old bed and nightstand. In the 1997 movie starring Brandy, she doesn't even have a bedroom, simply a wooden chair by the fire, and the same goes for the Cinderella character (played by Drew Barrymore) in 1998's "Ever After." The 2015 version with Lily James had Cinderella up in a dark, old attic, sleeping among dusty, unwanted items. But when it comes to the latest rendition starring Camila Cabello, her bedroom is more of a sanctuary than a prison, breaking the mold from the traditional grungy retreat with a safe space for dreaming.
This isn't just speculation: I spoke with production designer Paul Kirby, who revealed that the team didn't want Ella's space to be depressing and dark, but instead wanted to make it look appealing and full of pops of color. And when thinking about Ella's personality in the film, it only makes sense — she is full of confidence and determined to fill the village streets with her custom-made, colorful clothing designs one day.
Kirby decided to whitewash the stone walls to embrace the natural texture while transforming it into something "shabby chic." Following that same style, they filled the set with vintage-looking furniture that "you might buy in an old store and think, that looks great," he told Apartment Therapy.
To bring additional warmth in, Kirby installed skylights to brighten everything up and go against the traditional dark corridors that the Cinderella character is usually housed in.
What really brought out the optimistic feeling in Ella's bedroom is the use of color. "In the basement, it had lots of interesting colors, which is easy to do because she's playing with fabrics," Kirby said. "I like spot detail of color, it's like a final flourish on a cake, or a lovely decoration, when someone wears a lovely scarf with a pair of earrings, details, a bit of zing."
Throughout the process, Kirby focused on designing everything behind the characters to reflect their style and personality. So by filling Ella's room with light, pops of color, and vintage furniture that is one of a kind, Kirby gave her character what mostly all the other versions have lacked: an actual home. Sure, it was still a basement, but it's all about making the best of every situation and making the room reflective of number one (you).