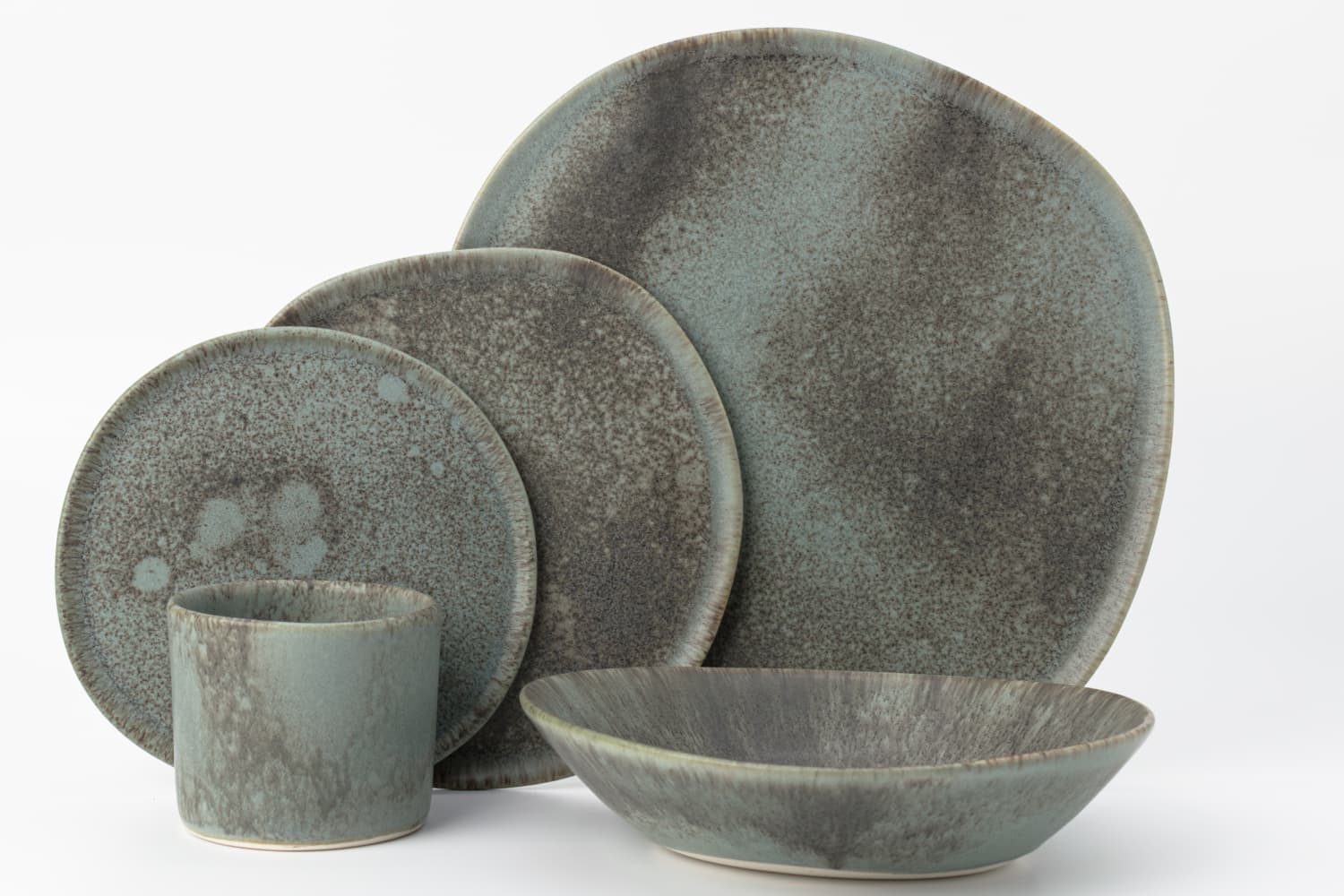 We independently select these products—if you buy from one of our links, we may earn a commission.
Inspiration can come from the unlikeliest of places — and in the case of Haand's latest colorway, it was from the floors of old industrial buildings. Yes, that's right: The popular North Carolina-based ceramics brand launched a new hue today that's weathered, neutral, and totally gorgeous. Meet Concrete. This glaze was the most popular color sold during the brand's recent Seconds Sale, and now, the entire Concrete collection is available.
"I love the transition you can see in old buildings as they crumble and age," explains Haand co-founder Mark Warren. "I'm always fascinated by the way these hard surfaces reflect the history of what has been done on them."
Concrete is now available for a wide range of Haand favorites like the large pasta bowl and oval platter. It should also be noted that Haand's elegant pieces are all made from lead-free white porcelain, which makes them microwave- and dishwasher-safe (score!).
To create the pattern, the gray and black hues are applied by hand separately. They melt together in the kiln and create a mottled, granite-y surface that, as Mark describes, "looks gorgeous on the flat surface of a plate, and when applied to a vase or bowl it gives the appearance of being carved from a river stone. Food really pops on this finish, and there is nothing quite like it out there in the pottery world."
We're big fans of this earthy new hue, and if you are, too, you'll want to get your hands on these pretty new Haand pieces while supplies last.