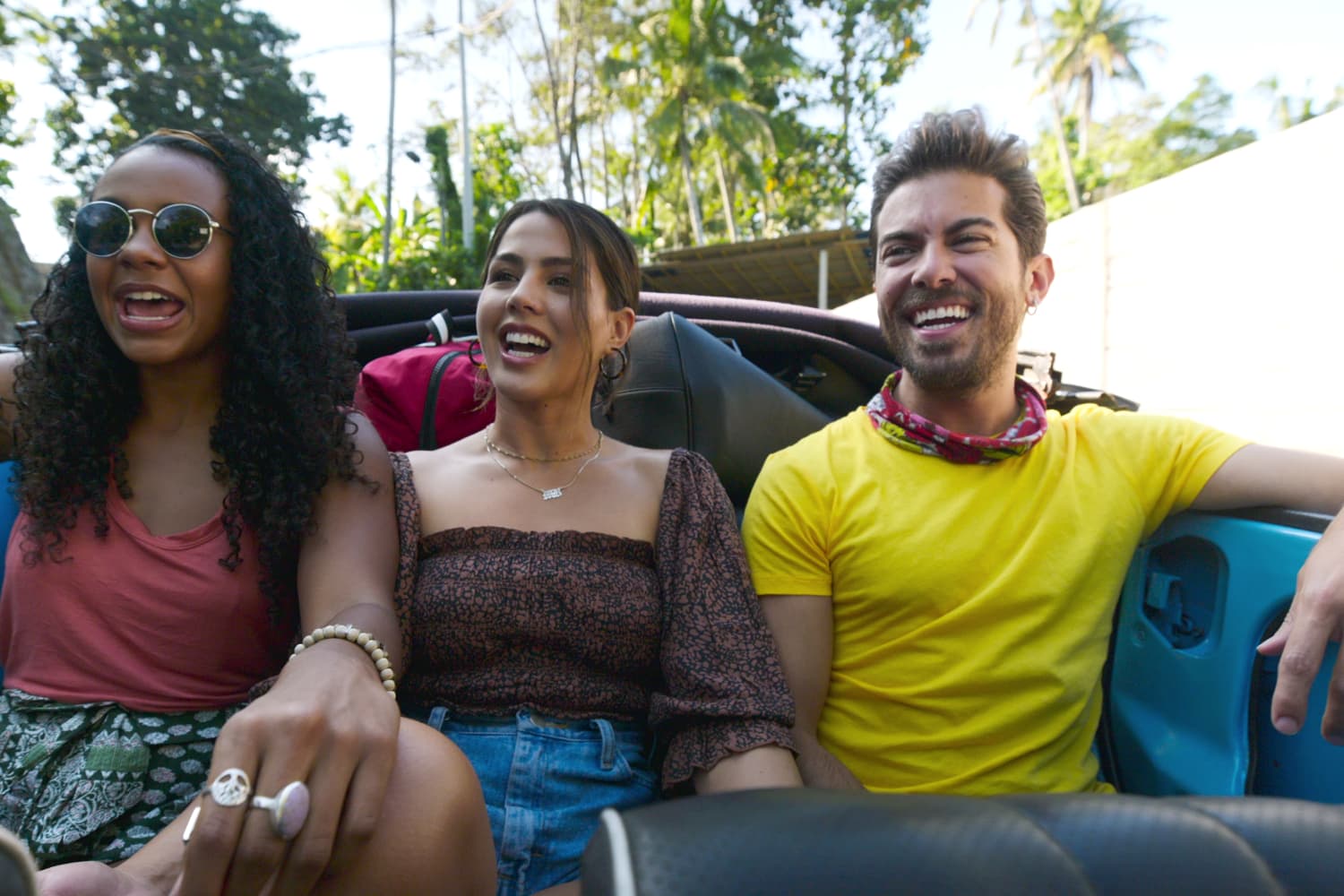 We independently select these products—if you buy from one of our links, we may earn a commission.
Although TV scheduling has looked a little different over the last year or so, reality TV programming is slowly but surely getting back to normal, and many of your favorite shows are coming back. A few big ones include season 21 of "The Voice" (premieres Sept. 20 on NBC), which will provide all the high notes (and high ponytails courtesy of Ariana Grande), and the love and lust of "The Bachelorette" season 18 (coming to ABC on Oct. 19). I, for one, certainly cannot wait.
For the less-heard of faves (that are just as gripping), you can expect a fall that's jam-packed with plenty of drama and edge-of-your-seat moments. Here's an array of shows that are ready to fill your DVR and streaming queue.
Returning to Netflix on Sept. 14, watch the first season on Netflix.
Turn up the heat this fall and add season four of "Love & Hip Hop: Miami" to your watch list. The cast includes the likes of Miami rap icon Trick Daddy and his long-time musical ally 'The Diamond Princess' Trina, and the show delves into Miami's rich culture while featuring tales of striving for stardom in the hip-hop, Latin, and reggaeton music scenes.
Returned to VH1 on Aug. 23 with new episodes every Monday, watch existing seasons on Amazon Prime.
"Love on the Spectrum" follows young adults who are on the autism spectrum on the journey into the unpredictable world of love and dating. Showing the highs and lows of the quest to find relationships, this wholesome show is a heart-warming watch.
Returning to Netflix on Sept. 21, watch the first season on Netflix.
British comedian extraordinaire Jack Whitehall and his dad Michael are back for another bout of "Travels With My Father", and it's sure to be full of mayhem and mischief. Viewers have watched them travel around Southeast Asia and take a road trip across the U.S., and now, the father-son duo venture off for one final adventure: a tour of their homeland, the United Kingdom. From dinner with Gordon Ramsay to a search for the Loch Ness monster, it's going to be one epic trip.
Returning to Netflix on Sept. 14, watch existing seasons on Netflix.
It's time to get your bake on this fall. Netflix's yummiest (and most relatable) show, "Nailed It!" is back for its sixth season, and this time, it's bigger than ever. For the first time in "Nailed It!" history, the contestants are set to bake pies, and all I can say is… good luck.
Returning to Netflix on Sept. 15, watch existing seasons on Netflix.
"Project Runway" is back, taking 16 new designers from across the U.S. and putting them to the test with every sew of a button and choice of fabric as they battle it out to prove they have what it takes to showcase a collection at New York Fashion Week. Guest appearances will include Gigi Hadid, Andy Cohen, and The Real Housewives. See the dazzling designs on Bravo from Oct. 14.
Returning to Bravo on Oct. 14, watch existing seasons on Peacock and Amazon Prime.