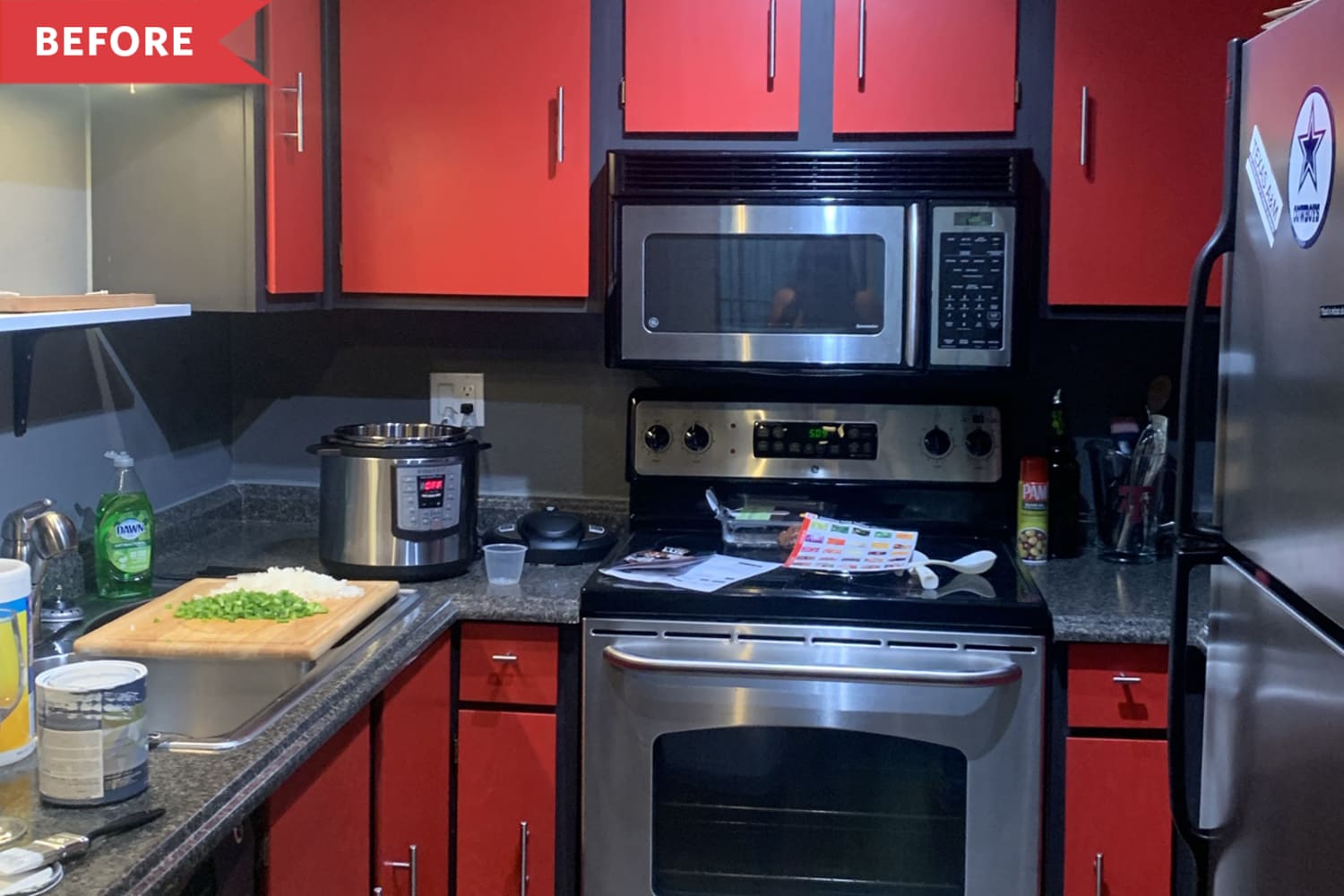 Name: Nichol Gerber, husband, two cats
Location: San Ramon, California
Type of home: Condo
Size: 780 square feet
Years lived in: 1 year, renting
Tell us a little (or a lot) about your home and the people who live there: When my husband and I first moved into the condo, the kitchen was red and black. It was awful and I knew I had to put my styling skills to place.
We view our home as our sanctuary, our safe space, and if we don't like the way it looks, then we're uncomfortable. It's a one-bedroom condo with the kitchen the size of a shoe box. I've repainted basically the whole apartment, and after one year and a lot of thrifted pieces, I've finished the condo. We're in love with our space.
The kitchen is now a combination of white walls with bone-colored cabinets. The dining area has an abstract wall with a orangey pink and terracotta. The walls in the living area is very modern with cream color walls, bold accent pieces, and a lot of plants.
What is your favorite room and why? My favorite room is the kitchen/dining area. It's where we spend most of our time, and it's just so colorful and fun to be in that space.
Any advice for creating a home you love? My advice is to choose the decor you want first then paint your walls to match that decor. I fell in love with so many different bold decor pieces, but I knew that if I painted my walls just as bold, they would clash really bad.
This submission's responses and photos were edited for length/size and clarity.