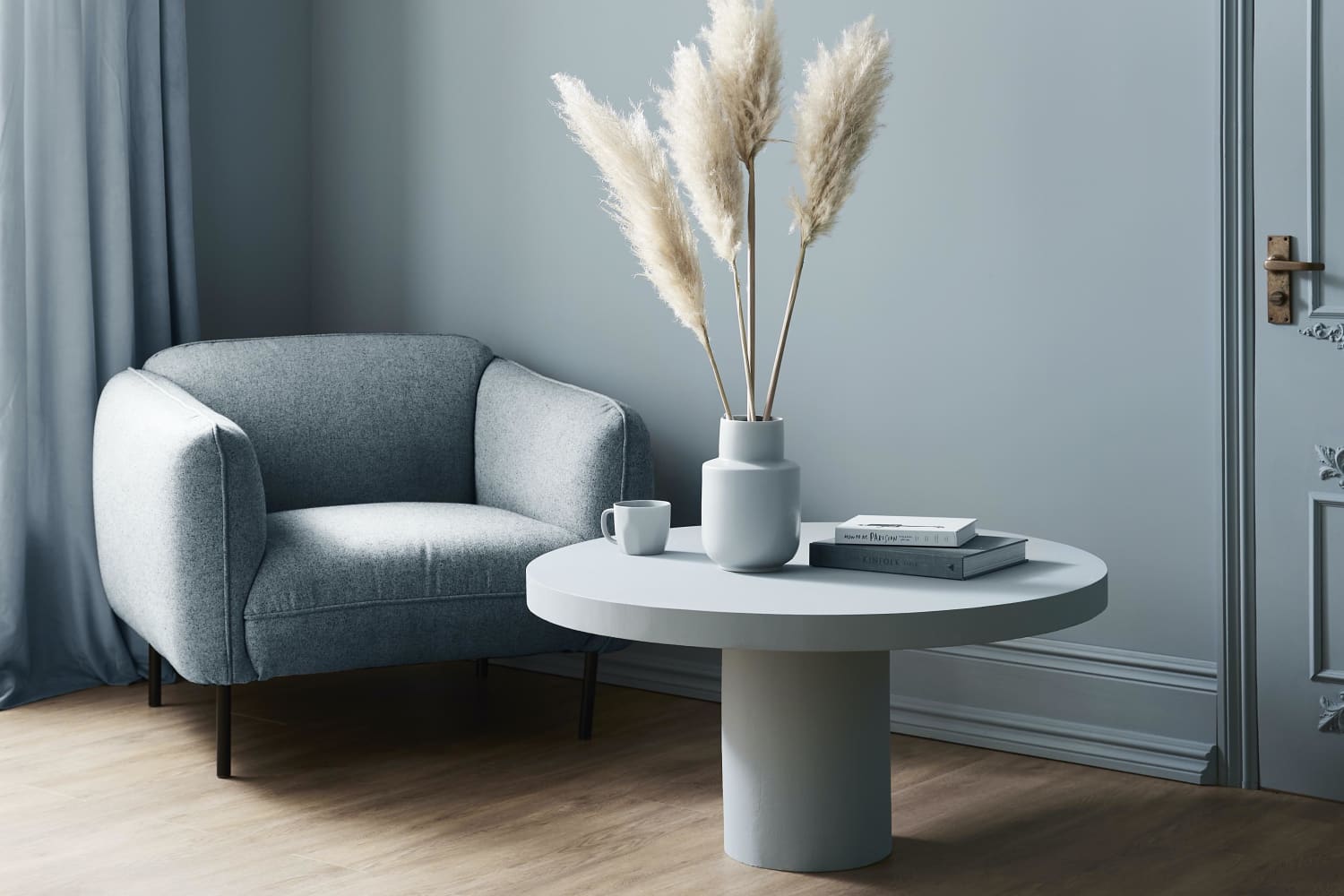 UK-based Graham & Brown has revealed their trend predictions for 2022, and it goes beyond color. The company not only chose a color of the year, but a wallpaper (and mural) of the year, as well.
"It creates a seamless feel and blurs the lines," she said.
A bit too daring? Hesketh's alternative is zoning, a different process wherein you visually divide a room using colors. Breathe can be paired with both darker shades of blue or vivid, bold colors to make a space pop with personality.
She explained: "It's not only great aesthetically to do this but using paint colors is a really nice way of physically separating the spaces in a room."
Graham & Brown's 2022 wallpaper of the year, Restore, is equally as rejuvenating as Breathe. It depicts a pattern of wild plants that, once applied, seem to take over your wall. It's like having an indoor garden, minus the part where your succulents wilt and wither.
Restore is available in three colors: Sky, Midnight, and Emerald, and is ideal for bathrooms, kitchens, bedrooms, as well as lounges and home offices. It also comes in a mural form if you want a bolder statement:
Andrew Graham MBE, Graham & Brown's CEO, hopes that their color and wallpaper of the year will not only help homeowners connect to nature, but will also encourage them to help nature.
"This year's wallpaper and color of the year captures our reconnection with nature — which resonates with the continued improvements in how we manufacture which has always had sustainability at its heart," he said, announcing that the company plans to be carbon neutral by January 2022.