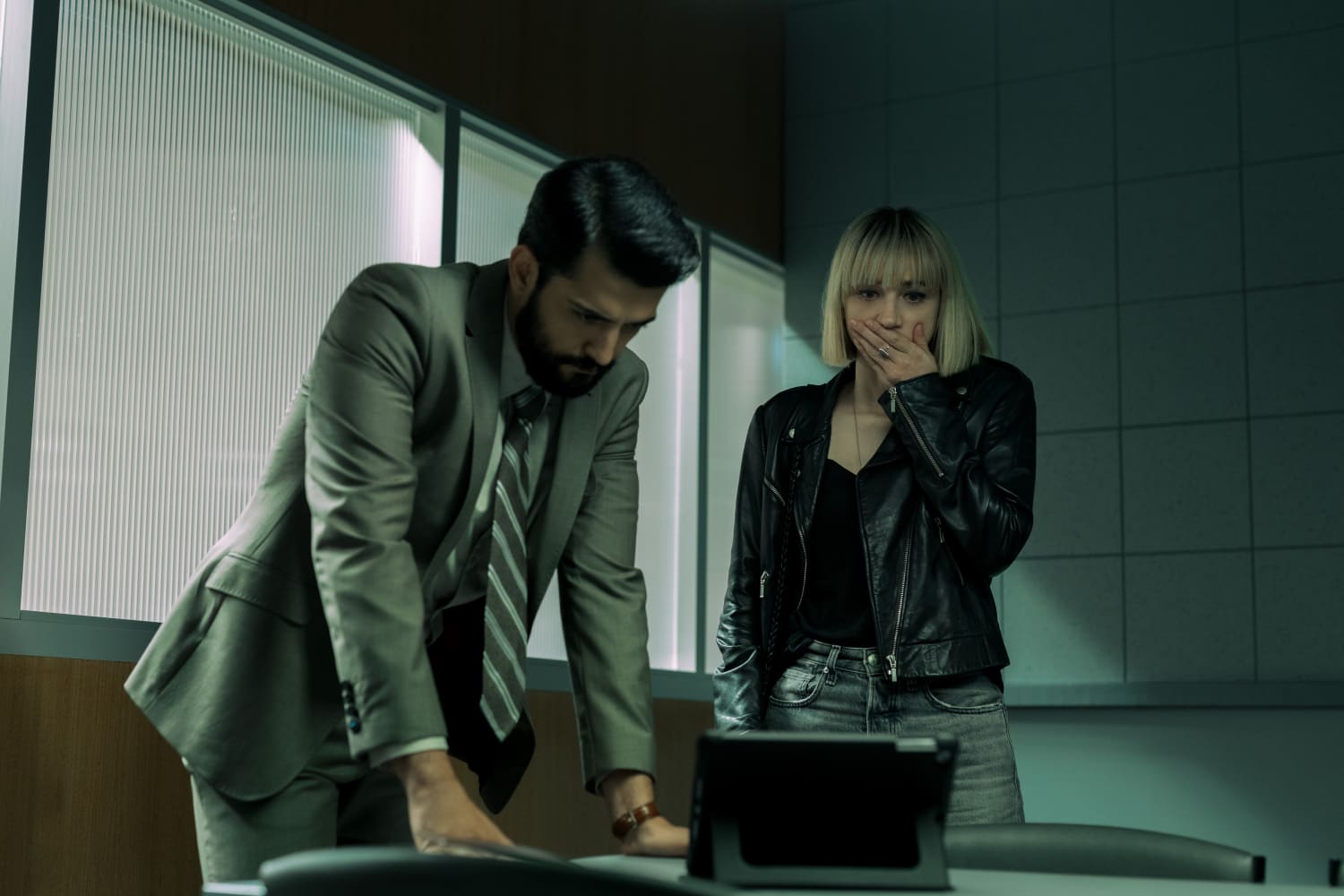 We independently select these products—if you buy from one of our links, we may earn a commission.
"Clickbait" hooks viewers from the very first episode and takes them on a twisted journey featuring fake online profiles, over-the-top revenge plots, and so much more. And if you just finished spending hours binge-watching "Clickbait," you might be missing it. So, here's a list of similar shows to fill the suspense-yearning void.
"Clickbait" shows a desperate sister searching for her brother, and "White Lines" offers a similar storyline. When the body of her brother is discovered almost twenty years after his mysterious disappearance, Zoe Walker (Laura Haddock) travels to Ibiza to find answers. Her search leads her into a tangled web of lies and coverups while forcing her to face her own darkness.
You follows Joe Goldberg (Penn Badgley), a brilliant yet super creepy bookstore manager who finds himself obsessed with an aspiring writer, Beck (Elizabeth Lail), who wanders into his store. During the first season, he spends most of his time stalking her via social media and internet activities. The series makes it clear that Joe will do whatever it takes to win the woman of his dreams, even if it means murdering the people closest to her. Like "Clickbait," "You" explores the less than great sides of technology.
Most viewers were totally blown away by the final reveal on "Clickbait," which is why "Catfish" is the perfect replacement. The reality series was created by Nev Schulman in an effort to help people who've fallen in love online verify the identity of their evasive lovers. Each episode takes viewers on a wild ride, and the final reveals are almost always a surprise.
Available to stream on Hulu.
"Behind Her Eyes" offers "Clickbait" some real competition when it comes to shocking endings. The series follows a single mother, Louise (Simona Brown), whose life is flipped upside down when she begins having an affair with her married boss David (Tom Bateman). David's wife, Adele (Eve Hewson), becomes obsessed with her husband's new love interests and decides to befriend her. The three lives become entangled in twisted and unexpected ways.
When it comes to highlighting the dark side of modern technology, no series does it better than "Black Mirror." Each episode takes viewers into the future, where technology has drastically changed the way humans live and interact. The series is also loaded with familiar faces, including Daniel Kaluuya, Miley Cyrus, and Bryce Dallas Howard.