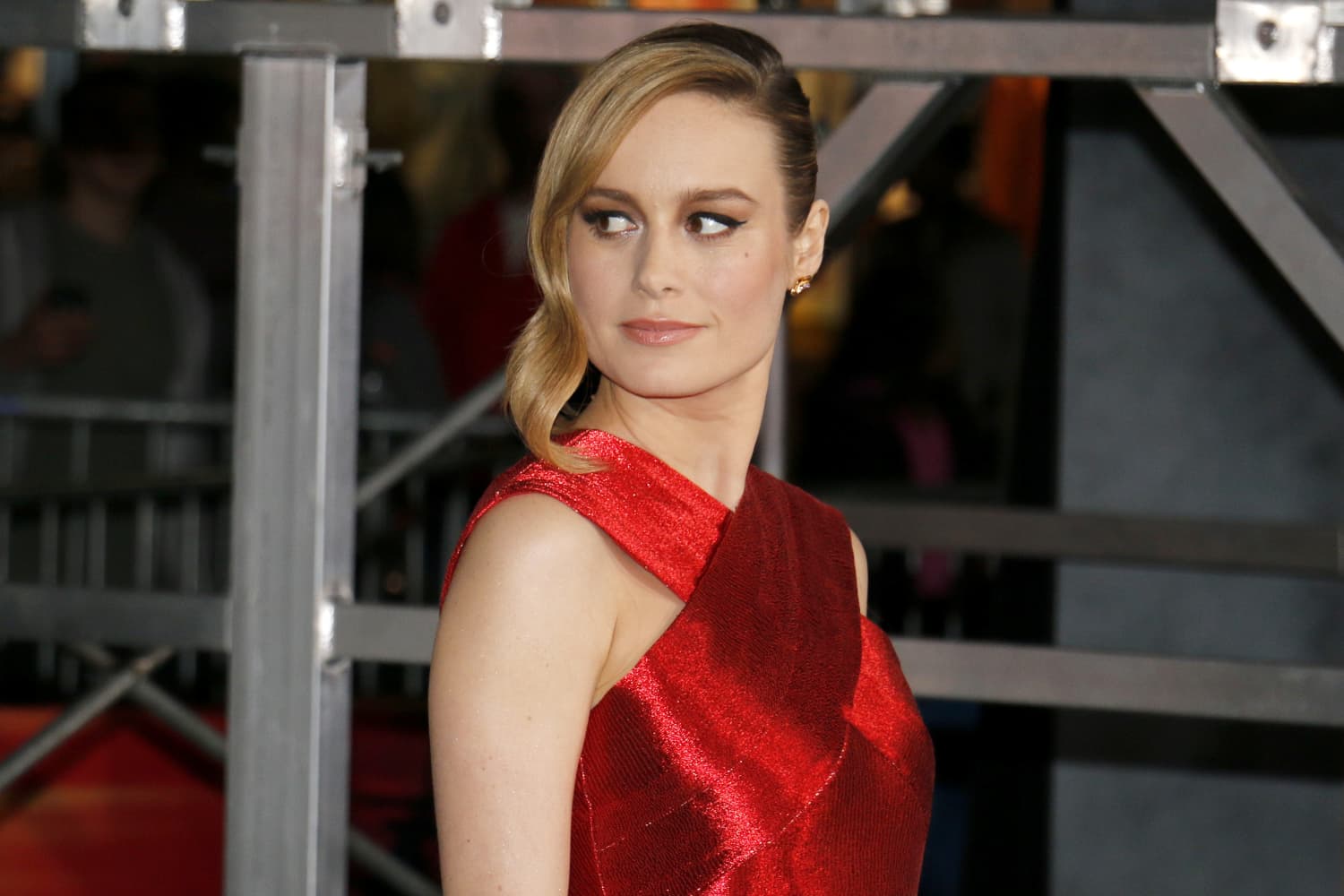 We independently select these products—if you buy from one of our links, we may earn a commission.
Book worms can perhaps agree that there's nothing better than reading a cold and dreary fall's day; the rain gently tapping against the window while you're snuggled up and getting lost in a good book.
One person that this particularly appeals to is Oscar-winning actress Brie Larson, who recently posted a snap of her super cozy reading nook to Instagram.
"Give me your book recs! I'm ready for a hot girl reading Fall ?????" she wrote in the post that was shared with her 6.8 million followers.
In the picture, Larson can be seen curled up on the plush-looking couch, surrounded by a glorious archway of books that frames the large window. Talk about a reading window of dreams!
Larson's current read is "Second Place" by Rachel Cusk and the "Captain Marvel" actress is looking to build up her book collection even more as she asks followers for their book recs.
Friends and fans quickly took to the comments to share their recommendations, and to also share their love for the dreamy reading nook.
Unsurprisingly, many of the books that were suggested are ones that have been extremely popular among the social media crowd this year, namely on book TikTok, also known as #booktok.
"My time has come!!," one person wrote. "The Invisible Life of Addie LaRue, Lore, The Shadows Between Us, All the Bright Places".
"Read Dune if ya haven't. I'm about to finish it and it's gotten me so hyped for the movie." another person recommended.
If you're also a fan of Larson's snug reading nook, there are options to create your own similar space.
Want to take the DIY route? If you have the space, funds, and resources, there are plenty of handy tutorials on how to create your own built-in reading nook. This YouTube video from Mr. Build It is the perfect way to get started.
For those with little space, a bookcase with a built-in reading nook is a great alternative. This Wister Latitude Run Bookcase ($143.99) is designed with kids in mind, but can also be enjoyed by adults who want to have their own dedicated reading space.
To Brie and everyone else, if you're looking for more reading recommendations, check out some of Apartment Therapy's recent book content.