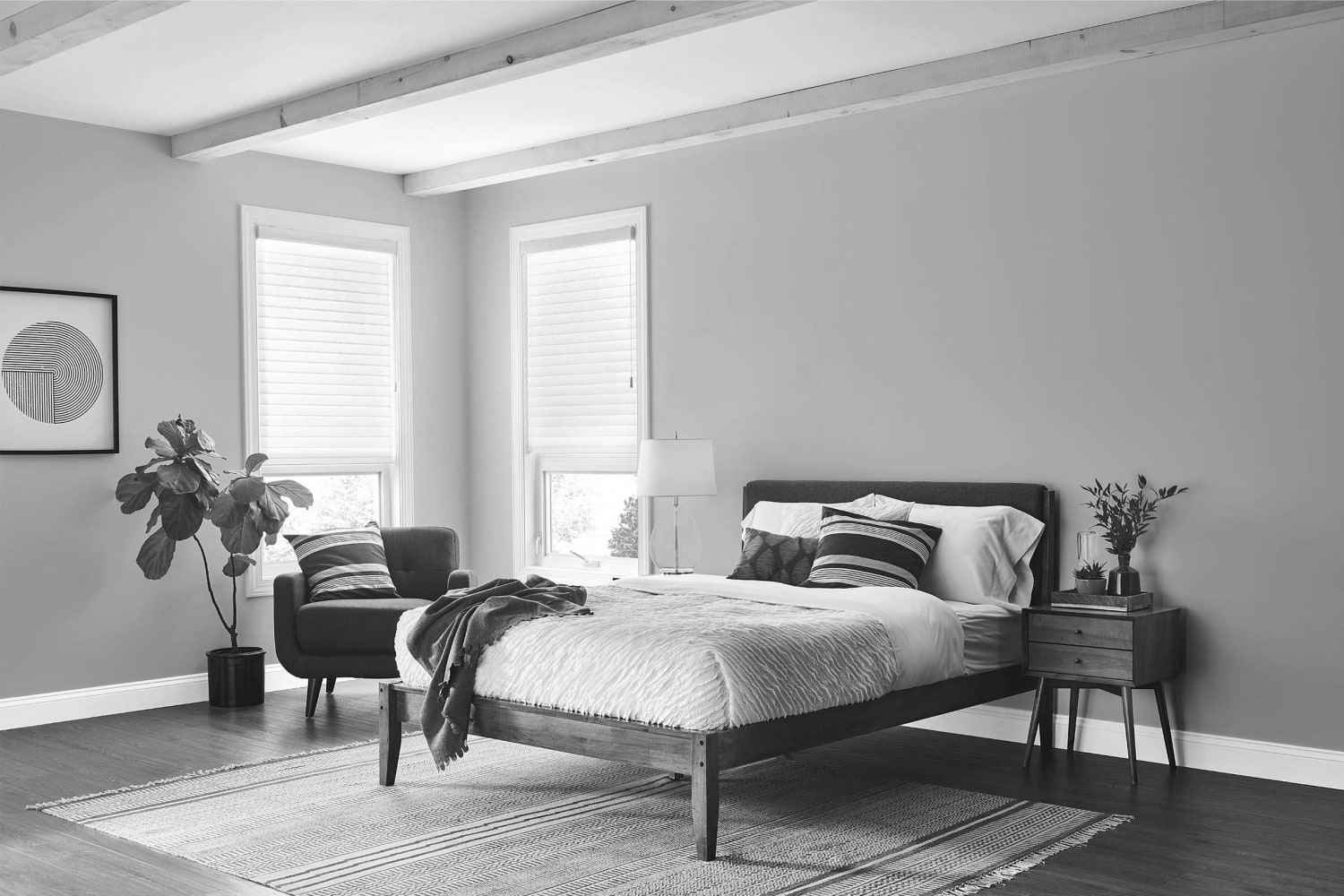 The exciting paint-related news keeps rolling in. Today, GLIDDEN became the latest paint brand to announce a 2022 Color of the Year, and it's delicious enough to want to dip a chip in it.
The avocado hue certainly looks great in a kitchen against white subway tile, but can also create a calming zen bedroom or office space, pair with matte black accents, blond wood, and gold touches.
To pick the color of the year, GLIDDEN's more than 30 color experts analyze everything from fashion runway trends to global events to see which hues are going to be big in the next year. And greens have been having a moment — online searches for green paint colors more than doubled since 2020, the company said, "another indicator that homeowners are in search of rejuvenation and regrowth after living through the strangest year on record."
"We've all saved beautiful green kitchens and earthy-inspired bedrooms on our Pinterest boards and TikToks over the past year and a half, driven by our need for calm, regrowth and rejuvenation after living through these 'unprecedented times,'" said Kim Perry, GLIDDEN paint color guru. Here's hoping there's some precedented ones on the horizon.
GLIDDEN is the third paint brand to name a shade of green as 2022 color of the year; PPG (GLIDDEN's parent company) chose Olive Sprig, a sprightly gray-green; and BEHR went with Breezeway, a gentle silvery green with cool undertones.