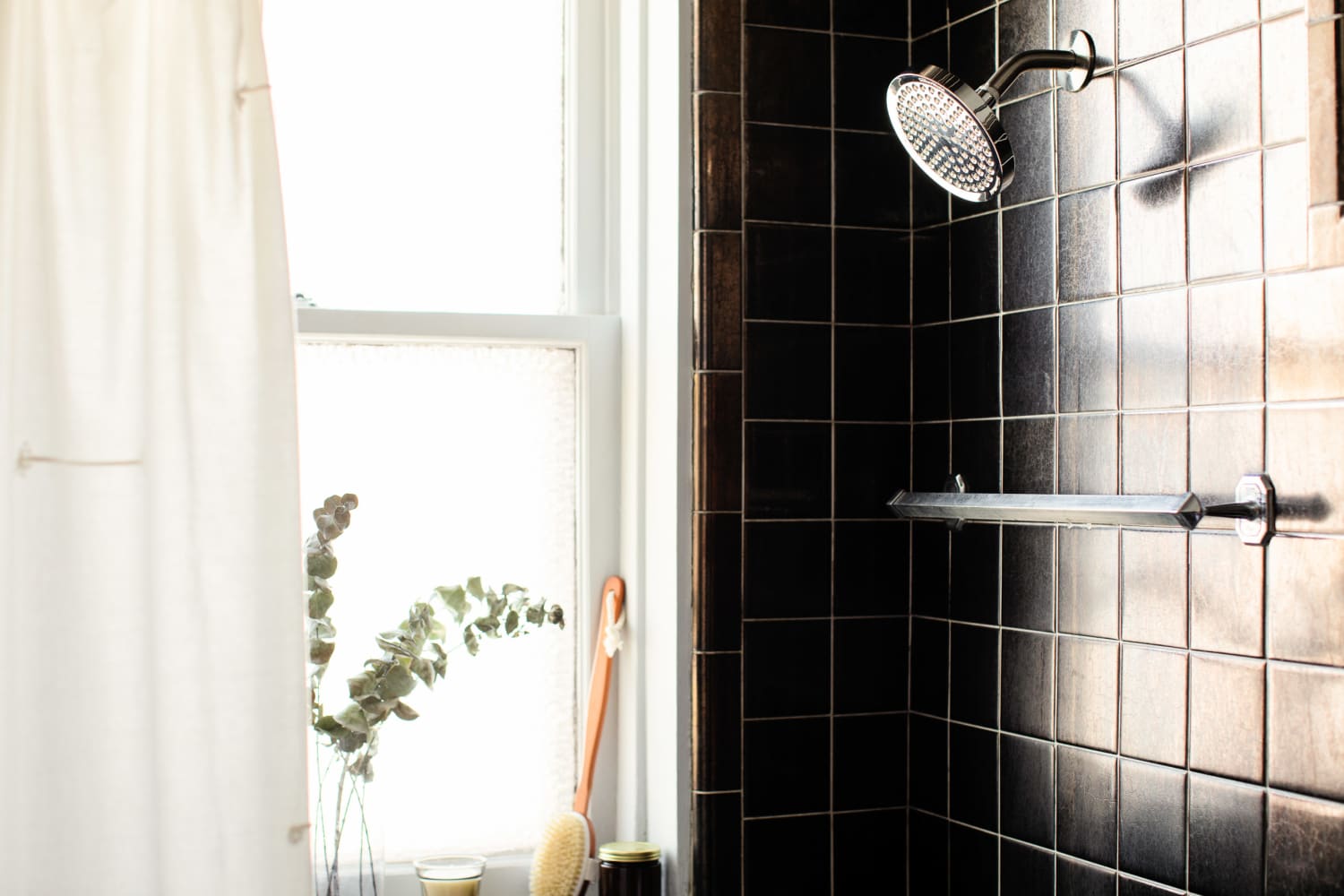 As the proud owner of a very tiny bathroom, my eye always zeros in on the mess. If anything is out of place, I notice it immediately — because that mess can easily take over the entirety of my bathroom in no time. So I was happy to discover, when speaking to home stagers, that my bathroom doesn't have one of the messiest items of all: a towel bar.
Think about it. One of the last things you probably think to do (unless you have company coming over) is to make sure the towels are all nicely hung on the towel bar. In reality, they're probably all over the place — hung over the shower curtain rod, on the floor, clumsily hanging from a doorknob. When you think about it, a towel bar is almost (but not quite) useless.
Towel bars require effort to maintain their look.
It's not just forgetting to use them that can be an issue. If the towels aren't arranged well on your towel bar, it looks unkempt. Even a slight wrong angle can wreak havoc on your nicely-styled bathroom.
"Towel bars can have a tendency to appear messy since the average person doesn't take the time to align the towels when they hang them on the towel bar after use," say Amy Monroe and Katie Knitter, owners of the Wisconsin-based staging company Becoming Home. "Towel bars are a good option for people who want to take the time to neatly rehang and align their towels after each use for a clean and tidy appearance."
So unless you're going to take that extra time, every time, nix the towel bar.
Consider replacing towel bars with hooks.
I'm lucky because my bathroom, not having room for a towel bar, has a couple conveniently placed hooks. They're right next to the shower (which is beside the sink), so I can easily hang them up when they're not being used and it looks just fine. Monroe and Knitter agree.
"A neater-looking option can be to instead use a towel hook, perhaps even placed on the back of the bathroom door for bath towels," they say.
If you don't like hanging up your hand towels with the rest of them, you can make a compromise between the hook and the bar by getting a towel ring and installing it near the sink.
"A good compromise for a tidier looking hand towel is to dry your hands by the sink, and when space allows, use a towel ring rather than a bar," Knitter and Monroe say.
The thing is, towel bars take up precious wall space, yet only make room for hanging one or two towels. Another option involves installing a floating shelf where you can store extra towels. Fold them in thirds so they look better on the shelf and the tags are hidden. If you stack them in a neat pyramid shape, your bathroom will look professionally staged — and nice and tidy.