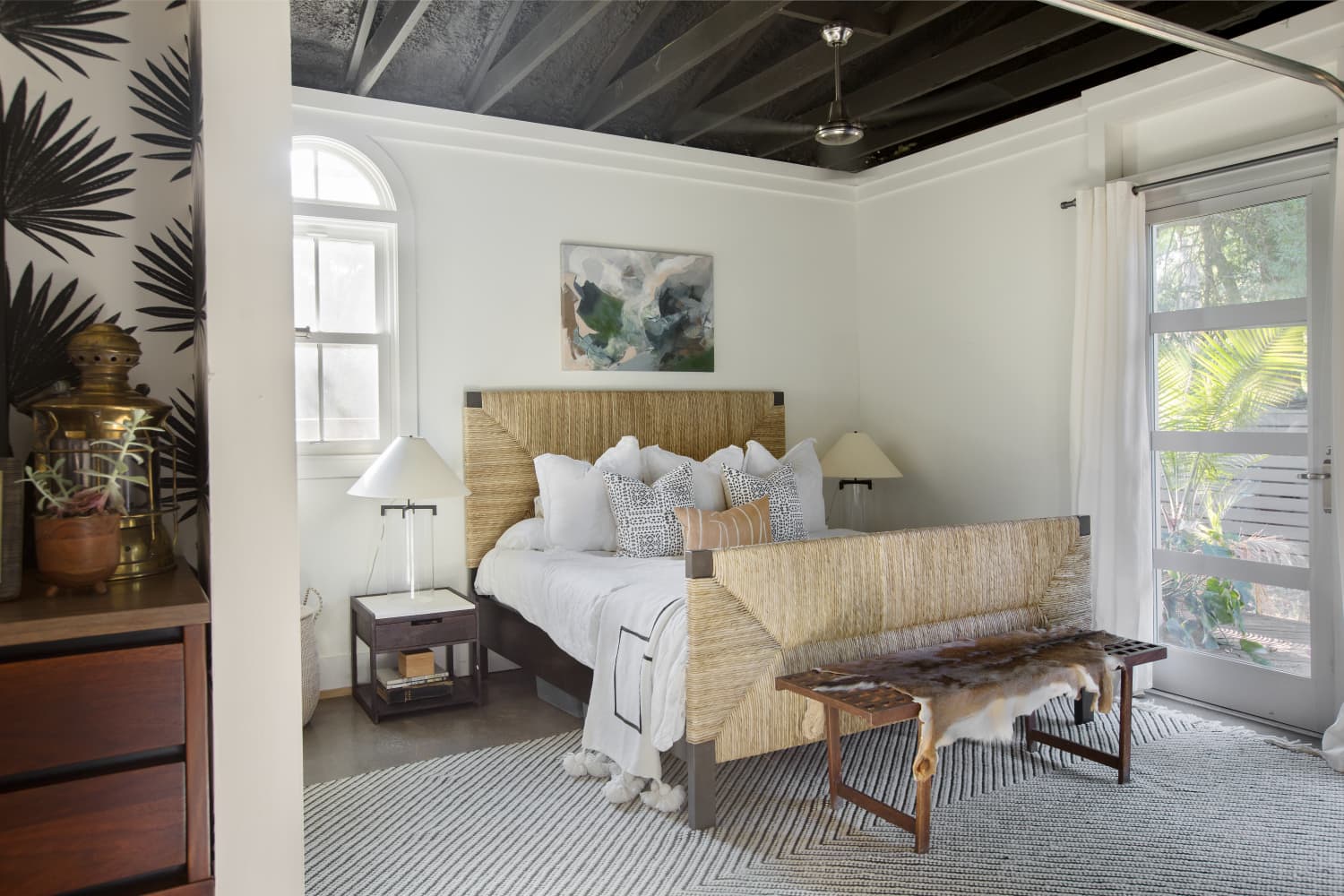 When choosing our home style, many of us have taken inspiration from celebrities. With everyone spending more time indoors, it's unsurprising that our fave A-listers have been giving a look inside their homes over the last year or so, whether that's been through YouTube videos, live streams, or Instagram snaps.
By looking at annual search volume, Atlas Ceramics has found the top celebrity homes and interiors that we want to imitate the most.
While some of the results are not in the least bit surprising (looking at you, the Kardashian-Jenner clan), some of the contenders are rather unexpected.
Coming in at number one with a whopping 957,000 annual searches is Kim Kardashian, followed closely behind by little sister, Kylie Jenner, whose home is searched for 747,000 times per year. The modern, luxe style that the famous family's Los Angeles homes are notorious for is clearly a fan favorite. Luckily, we are often treated to a glimpse or two of the homes across their social media empires.
Next up, is Will Smith, who receives 711,400 annual searches. Smith and his family have multiple properties around the world, but the one they call home is a $42 million estate in Calabasas, California, which includes a meditation room, music studio, and its own secluded lake.
Kendall Jenner follows, with an annual search of 524,300. Justin Bieber comes up closely behind Jenner, boasting just under half a million searches annually (497,600).
Newlywed Ariana Grande is another popular pick when it comes to home inspo. The singer's home is searched for 447,600 time per year, and she often shares stylish snaps with her 264 million Instagram followers.
Perhaps one of the most surprising of all the results is John Travolta, whose English country-style home receives 395,600 annual searches. But, with its roaring fireplaces and Tudor sash windows, who doesn't love the quaint and cozy Maine estate!?
Other notable celebs who made the list include Harry Styles (234,600), Taylor Swift (233,500), Dakota Johnson (218,000), and Jennifer Aniston (169,900).