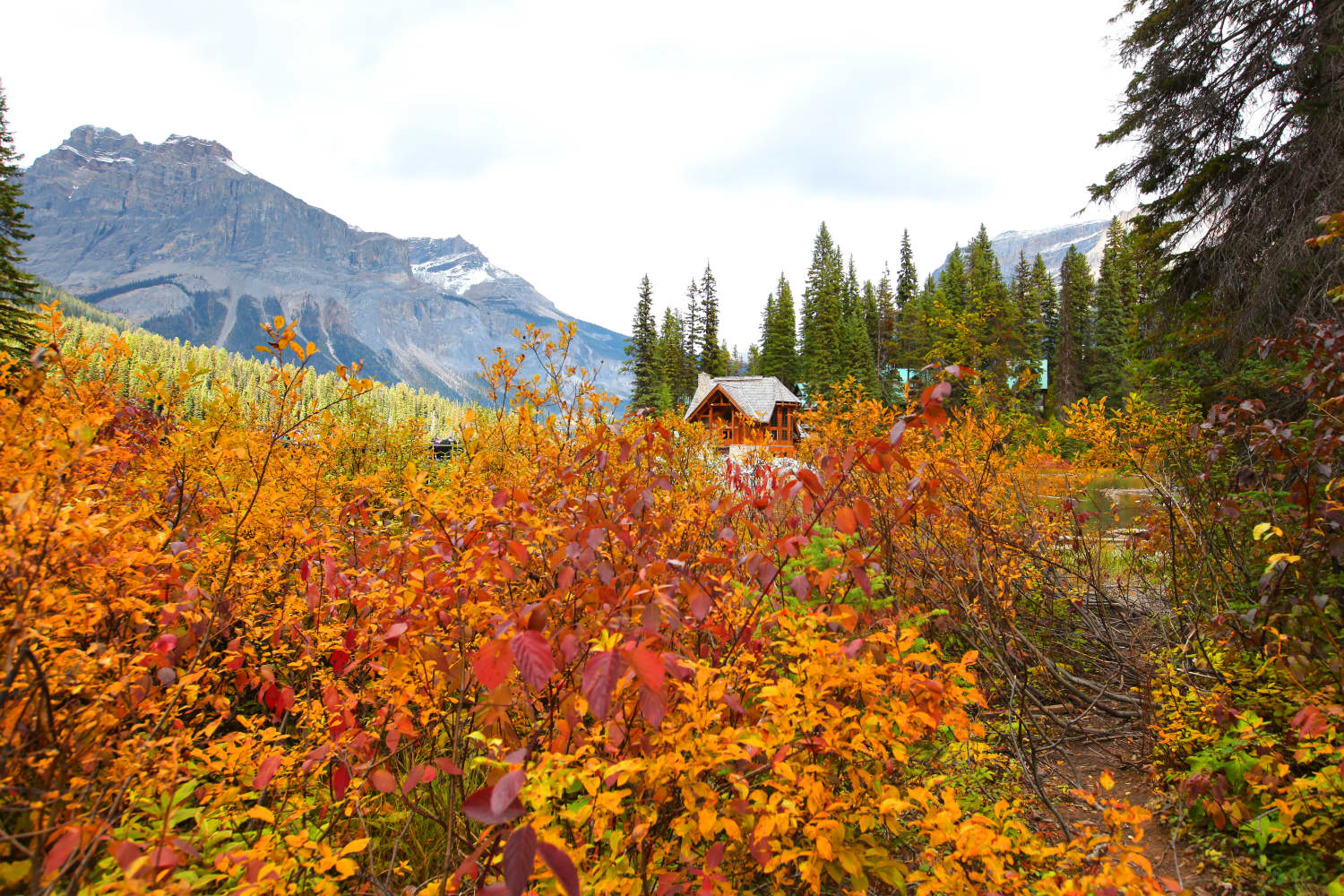 Sure, summer is great. But there's so much to love about the fall season, whether it's the chance to wear boots and scarves, or not breaking into a sweat every five minutes. And with Starbucks announcing that Pumpkin Spice Latte season has officially begun, autumn lovers are basically already raking leaves into a pile to jump in. This year, SmokyMountains.com has created a predictive fall map that allows you to check out when exactly the foliage will be in all its glory, so you can plan your travel accordingly.
To use the map, visit the page and see the slider at the bottom. The slider will be set to the current week. Move the slider to the right to adjust the date as the fall season progresses. The map's green area indicates the unchanged trees, while the brown color means that the leaves are past their peak. The remaining colors show a depiction of the progression of fall.
To create the predictive map, the team used a complex algorithm that carefully analyzes several million data points and outputs approximately 50,000 predictive data pieces. The data, which ranges from historic temperatures and forecast predictions to expected precipitation and observational trends, allows them to forecast the precise moment that foliage will peak county-by-county. If you're looking to travel this fall, the map is a helpful tool to use to ensure that you get the best leaf-peeping opportunities during your preferred travel period.
However, people use the map for a variety of purposes, beyond simply checking when leaves will peak near their home. The team reports they have heard of everything from a bride in the northeast changing the date of her outdoor wedding to a director scheduling a movie shoot on location based on the predictions. There was even a grade-school teacher planning a trip to a nearby State Forest who used the map to ensure their students got the best view of the foliage.
There are some changes this year in contrast to the foliage prediction maps of the past, however. This time, there will be an update once fall officially begins, to ensure accuracy.
"Due to the complexity of applying a humongous, multi-faceted dataset, we have historically published our map annually without mid-season updates," said company founder and statistical expert David Angotti. "However, for the first time ever, we plan to release a mid-season update in late September. By applying the mid-season update, we believe the accuracy and usefulness of the tool will be increased."
Like any meteorological forecast, leaf predictions will never be 100 percent accurate. However, the data sources, process, and algorithm tend to be pretty accurate based on past predictions. If you want to know the best spots to travel to see foliage this fall, check out their list of the top 50 places in all 50 states. For more information, check out SmokyMountains.com.