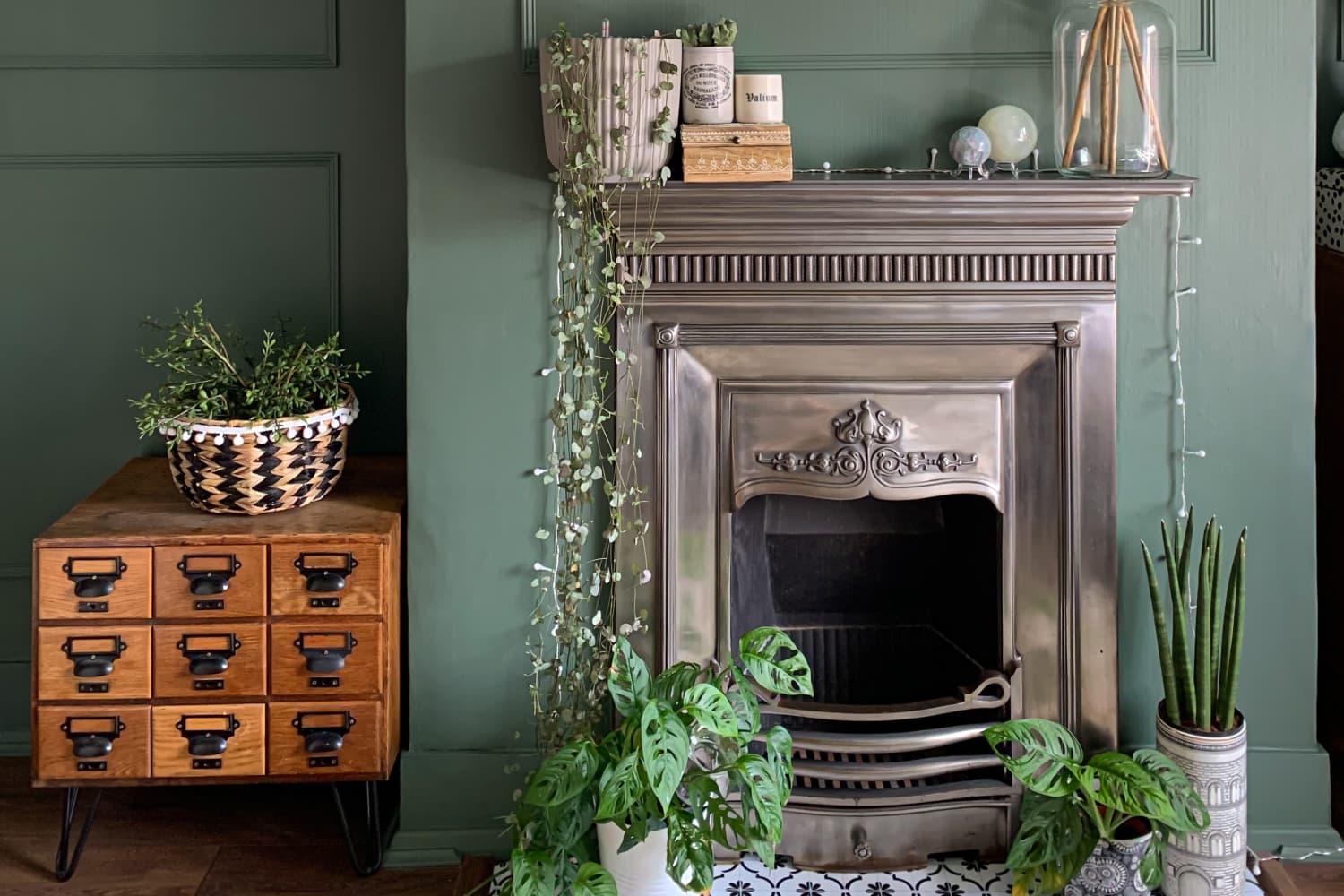 Name: Emma Stevenson-Smith, husband, Chris, and cat, Ronnie
Location: Tunbridge Wells, United Kingdom
Type of home: Victorian semi-detached
Size: 810 square feet
Years lived in: 20 months, owned
Tell us a little (or a lot) about your home and the people who live there: We bought this house 18 months ago; we were first-time buyers. We tried to buy two houses before this one, but neither worked out. We wanted a period property so we could inject some character back into it, which is what I've spent the last year and a half trying to do!
The house was built in 1897 and was originally occupied by workers from the local brick factory. We found out from the census that eight people lived here in 1901. There's only two bedrooms, so the mind boggles, really! Chris and I both work from home, and therefore spend most of our time here, so it is important that home is somewhere where we feel comfortable and relaxed. That's the vibe I've been trying to go for anyway.
My mind is sometimes quite a chaotic place to be, and I find calming colors such as purple, green, and blue really help with that, so our entire house is painted in these colors. I've suffered from depression and anxiety for most of my life, and my surroundings really impact on that. I am a lover of things, and love to collect old and vintage pieces. I'm a maximalist — hence the term "chaotic calm," which is how someone on Instagram once described my style. I thought that summed it up perfectly.
Describe your home's style in 5 words or less: Eclectic, chaotic calm, vintage, statement
What is your favorite room and why? My favorite room is the living room/snug. It's dark and enveloping, and it makes you feel really cozy and safe. It's lovely with the log burner on in the autumn and winter time.
What's the last thing you bought (or found!) for your home? An old cast-iron Victorian fireplace, which I am doing up currently. It'll be going in our spare bedroom as the original fireplace was removed by a previous owner. I love to put the character back into old houses. The fireplace was from Facebook Marketplace. I buy most of our furniture from there! I strongly believe in buying secondhand, both from an environmental point of view and because old things just have more character.
Any advice for creating a home you love? Don't follow trends! Pick things that you genuinely love and which make your heart sing. Your home is a reflection of you and your interests and loves.
This house tour's responses were edited for length and clarity.