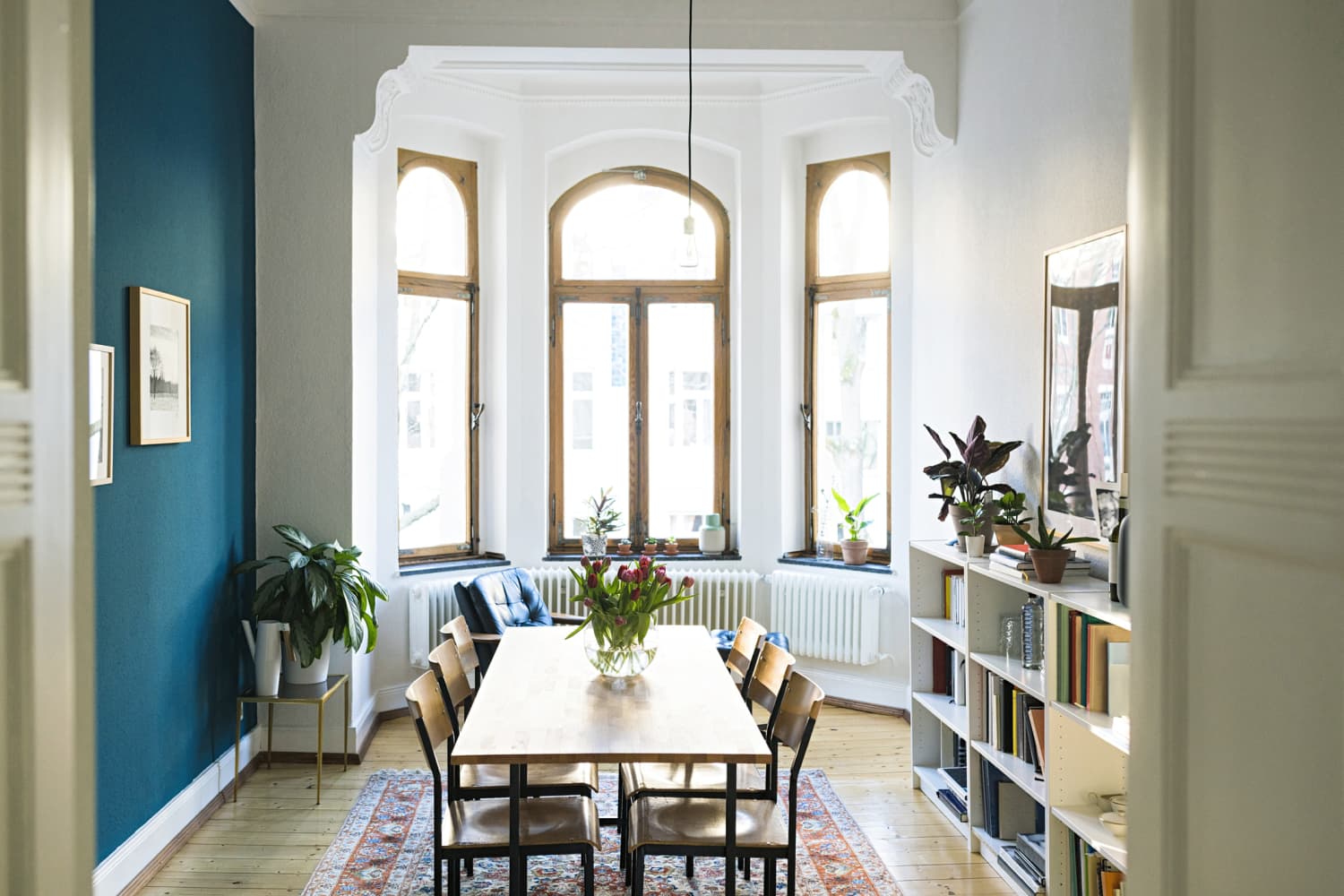 Sometimes, you want to make your home feel cozy and intimate. But other times, especially if you're working with limited square footage, "cozy and intimate" really just means… cramped.
Unless you're willing to throw down for a major renovation, there's no way to snap your fingers and actually make your home bigger. But there are some simple design tricks you can employ — and some to avoid — when you want to change how big or small your space feels.
On this point, I consulted the experts: home stagers. These professionals work daily magic with furniture, decor, and interior design to help homeowners sell their houses quickly and for top dollar. And they've helped transform some previously tiny, crowded spaces into the light, airy, spacious rooms that buyers are seeking.
If you're trying to make your home feel larger, consider skipping these paint trends that home stagers say can make your space seem small.
You just bought a house and now you want to put your own stamp on it with a fresh coat of paint. But if you're going for big and open, then steer clear of vivacious colors like red, purple, green, or orange, says Leia Ward, founder and owner of LTW Design, a staging and design company in Connecticut.
"Strong or bright colors will make your space feel smaller, and the walls feel closer and more closed-in," she says
Going for Contrasting Hues
The simple act of painting your walls a different color than your ceiling can make a space feel smaller, which is why Ward is a big fan of white paint — for the walls, the ceiling, and everything in between.
"By painting the walls and ceiling the same color, you create a seamless experience for the eye," says Ward, whose design aesthetic centers on layered textures, clean lines, and bold neutrals.
If you've ever wandered through your home improvement store's paint aisle, you know that choosing a white paint color is easier said than done — there are hundreds of different options with yellow, brown, blue, gray, and even red undertones.
Ward's advice? Don't overthink it. Her go-to paint is Chantilly Lace by Benjamin Moore a neutral, clean, bright white with very few undertones.
Before you roll up the drop cloth and put away the paint supplies, don't forget to consider the trim and molding around your home's windows, doors, and floors. Go ahead and paint that white, too, while you're at it.
"Painting trim in a color other than white, or leaving it wood-toned, will make your space feel smaller. If it's painted a deep color, it grabs the eye and focuses on the small dimension of that space," Ward says.
Only Painting Half the Wall
It may be trendy to paint halfway or three-fourths up the wall in one color, then leave the remainder white or use another color, but think again, suggests Nicholas Pielaat, home staging director for the Amy Owens real estate team in Montclair and Glen Ridge, New Jersey.
"Your eye tends to never go beyond what was painted, making the room seem smaller," Pielaat says.
If you're trying to create a warm, movie theater vibe in your living room, then painting the ceiling is an easy way to achieve that. But, on the flip side, if you're trying to make an already teeny-tiny area feel large and roomy, then leave the ceiling alone or paint it white.
"Choosing a warmer, darker hue like a warm grey will automatically give the impression that you have lower ceilings," Pielaat says.
If lending a sense of spaciousness isn't your goal, however, then paint to your heart's content. It's your home, after all, so make it yours.