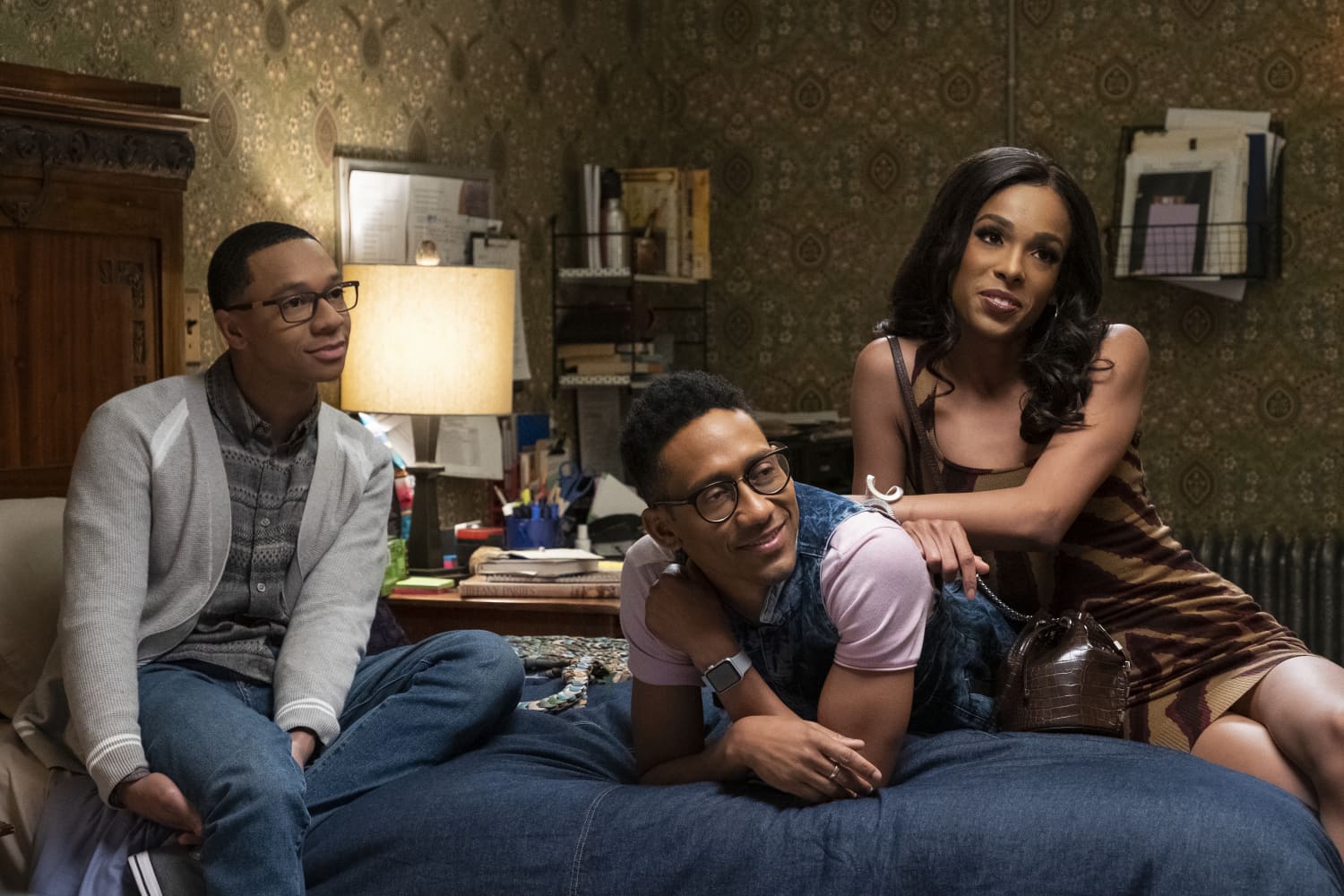 Dorm living can be a novel experience and an introduction to adulthood. It is the first time students may be living in a new state, away from home, and faced with the task of figuring things out for themselves (like laundry and heating up ramen for the fourth time that day).
Television can provide a peek into the world of dorm life and provide some insight into what challenges students face, how they spend their weekends, and the balance between studying and experiencing all of college's social and cultural aspects. This can be helpful and often comforting for students before they enter on day one, and entertaining for those who have wondered what it's like or already been through it.
To commemorate back to school season, whatever that looks like for you, here's a deep-dive into what TV shows get right — and wrong — about the dorm living experience.
Dorm living can teach you about yourself and the world around you. Dorm living fosters an inclusive space to have deep conversations and learn more about who you are. And by being exposed to so many people with different backgrounds and perspectives, one of the greatest aspects about dorm life is the ability to learn about yourself from others, too.
Netflix's "Dear White People" follows a group of black students at an Ivy League college as they face racial discrimination, social injustice, and distrustful politics, among other things. Deep conversations happen in the comfort and safety of dorm rooms throughout the show, which forms a bond between the students and allows for effective action on campus.
And sometimes, your roommates can teach you the most about yourself. On Freeform's "Greek," freshmen roommates Rusty and Dale are total opposites. Rusty, the protagonist, wants to abandon his former "nerd" identity to ultimately become president of his fraternity. Dale, on the other hand, is more conservative and acts a member of the Purity Pledge group and the former president of University Students Against Greeks. Though they don't always eye to eye, they learn to accept each other's differences in their space and grow as individuals.
Roommates don't always end up being best friends (at least at first). It's perfectly normal to have varying dynamics and for your roommate to not be your best friend, and TV shows expose this truth well. In addition to "Greek," there's the seventh season of "Modern Family" when Alex Dunphy goes to college and quickly realizes her roommate Maisy's know-it-all personality is irritating. However, their situation is a lesson that it's okay to not be best friends with your roommate, as long as you're respectful and civil in your shared spaces.
Similarly, in "Dawson's Creek," leading lady Joey is in her second month at Worthington University where she meets her roommate, Audrey, from Beverly Hills. The two originally clash due to personality differences. Sure, they become closer friends over time, but even if that didn't happen, it's always a relief to know that every living situation is temporary.
Resident Advisors (RAs) help you navigate strange living situations, among other things. One of the best things about dorm living is your RA, a trained peer leader, who coordinates activities for students, provides moral support, and gives advice on what classes to take and what dining rooms to avoid. Though your RAs may not be as available as the ones in the miniseries "Resident Advisors," rest assured you will always have someone to go to for any concerns.
Friends always go to the same college and live together. Many TV shows give off the impression that childhood best friends, high school buddies, and partners go to the same college and live together in a shared space. But not everyone's best friend ends up at the same school, or the same dorm room (blame housing algorithms for that).
TV paints a fantastical picture of friends living in the same living space in college. "Boy Meets World" made everyone believe that college is just an extension of high school with the same friends, love interests, and teachers supporting you along the way. For Cory Matthews, his girlfriend (and roomie) Topanga, brother Eric, best friend Shawn, and beloved teacher Mr. Feeny all follow him to Pennbrook University.
Seems like the 90s was following a trend, because the original gang of "Saved by the Bell" Zack Morris, Screech, and A.C. Slater continued their shenanigans at California University in the sequel "Saved by the Bell: The College Years." The original trio had much to reminisce over and many new memories to form with other newcomers later in the series.
Truth is, the people you know best most likely don't end up sharing the full college experience with you, and that's okay. There are always weekend visits.
Dorm furniture is lavish and high-end. Who wouldn't love a glamorous dorm room full of luxe furniture and large shared spaces to entertain all your college friends? This was the case for the original "Gossip Girl" crew. Though NYC is essentially their college campus, main characters Blair and Georgina share a massive dorm room in Ehrlich Residence Hall, with Blair's best friend and maid Dorota on speed dial.
And it's hard to forget Rory Gilmore's dorm setup in "Gilmore Girls," whose freshmen suite with frenemy Paris Geller includes a spacious living room, fireplace, two bedrooms, and a bathroom. Oh, and her grandmother ends up filling it with high-end furniture, too. Others are just happy to have a single bed that isn't part of a bunk.
Murder mysteries and investigations will be part of the on-campus experience. Despite what "How to Get Away with Murder" says, as a college (or law student), you will be more likely to be reading materials, completing exams, and meeting your professors in dedicated office hours instead of at crime scenes. There will still be lots of nerves and stress, but nothing coffee and a nap can't solve.