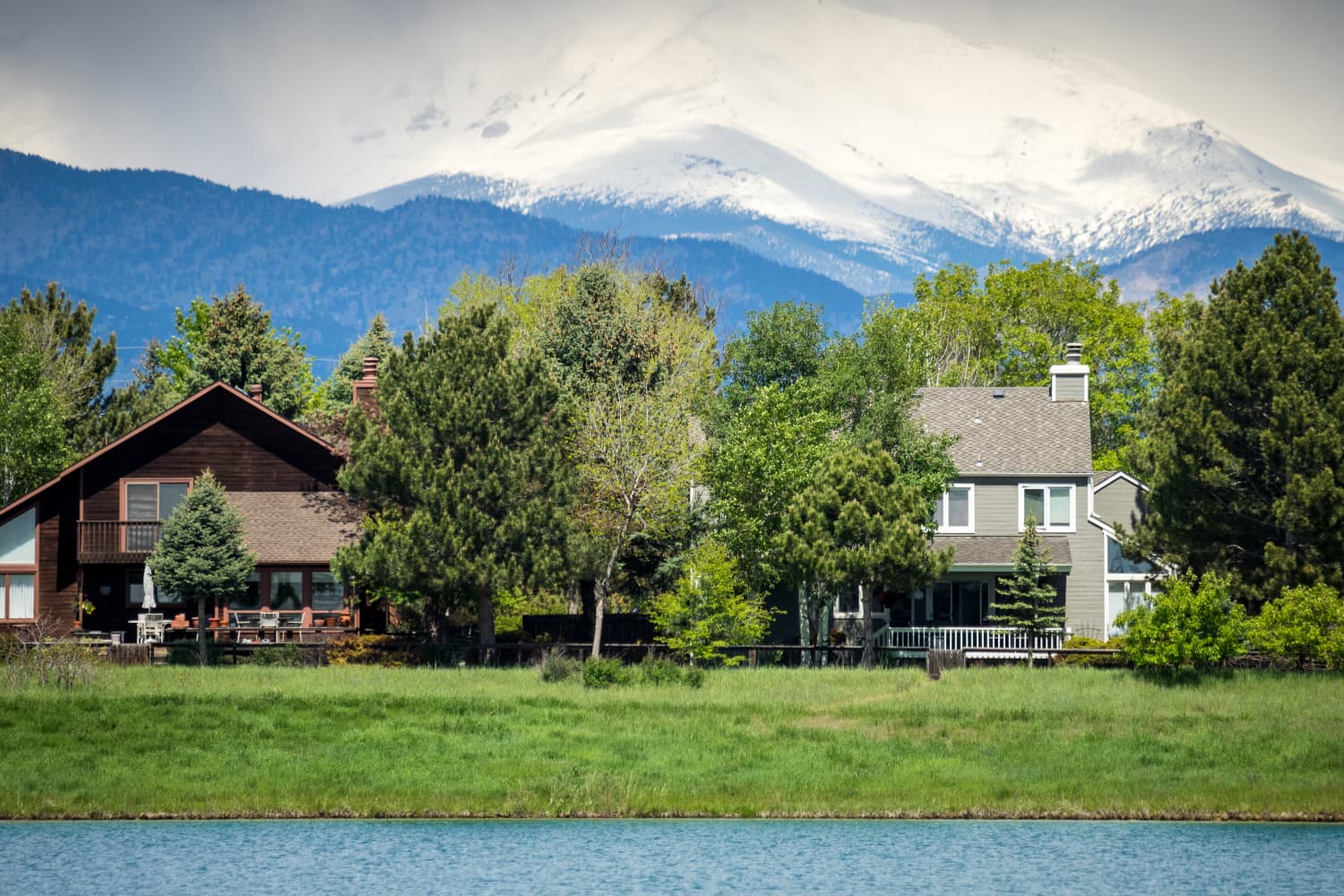 Nearly every time I make a day trip to Boulder, I feel a magnetic pull to take a detour and slowly creep past the two-story duplex I lived in when I was a student at the University of Colorado. The hunter-green fence that wraps around the patio and the giant oak tree shading the front lawn are still there, but, depending on the year, I glean new clues about who calls this special place "home" — things like posters displayed in the windows, a wobbly beer pong table in the front yard, or, mostly recently, bird feeders and twinkle lights.
Really, there's an art to driving past your old home — from bracing for the myriad emotions that bubble up to somehow getting lucky and being invited inside for a tour.
My trips in Boulder are somewhat voyeuristic excursions. Driving past my college home summons powerful memories, happy and sad, of some of the most formative two years of my life.
It was in my basement apartment in Boulder where I got the call that I was hired at a local newspaper, which would launch my journalism career. It was under the tree that I cried for hours when I found out my parents would, in fact, be divorcing, fracturing our little three-person family. It was also the setting of some of my fondest memories of my dad not long before his terminal cancer diagnosis. He moved me in and out, and, on my 21st birthday, organized a surprise party (with a keg hiding in the shower!) and taught me a lesson in diplomacy. (He let my neighbors know we'd be celebrating until 10 p.m. then heading to the bars — but if the noise levels were too loud to call me and, BTW, come by for cake and beer!)
Driving past an old home can indeed prompt us to remember many different experiences that we associate with living there, says Saba Harouni Lurie, LMFT, and the owner and founder of Take Root Therapy in Los Angeles. Sometimes the mismatched emotions can hit you all at once.
Harouni Lurie, for instance, lived in the same apartment for 10 years. She spent her early adulthood there while becoming the person she is today. She eventually outgrew the space when she got married and had a baby.
"I feel so much gratitude when I drive by, and I also feel longing and pain," she says. "I miss the different versions of myself that lived there. I miss the experiences I had there."
The key to taking this trip down memory lane, Harouni Lurie says, is to give yourself space to feel and honor those feelings as they come up. It's that simple.
Curious if others feel that same draw to drive past previous homes, I recently posted on Facebook, asking my friends for their tales. One told me about how her son found himself picking up his homecoming date at a house her family had lived in for a decade. He asked to go inside and discovered his Silly Putty was still melted into his old bedroom carpet. Another friend said her brother-in-law went to his childhood home in New Jersey and the owners let him in. He ended up helping out in the garden he and his dad started when he was a kid.
Then there's this success story: Perry White, the cofounder and editor of Wheelie Great, a cycling guide, took a family trip to where he grew up in Livonia, Michigan, and drove through his old neighborhood. As he pulled up to the curb across from his old house — the place he'd lived until he was 16 — he decided to take a photo. He posed in front of his former home with his kids while his wife snapped a quick picture.
"Just when we were doing so, the owners of the house were driving down the street and pulled into the driveway," White says.
He was embarrassed at first. But the next thing he knew, he was invited in for a tour of the three-bedroom ranch, and his kids started playing in the backyard with the current homeowners' children.
Maybe one day I'll be invited to peek inside my old college apartment. But until then, I'll honor the feelings I feel when I drive past it.
Do you have stories of touring or driving past your former home? Let us know in the comments.