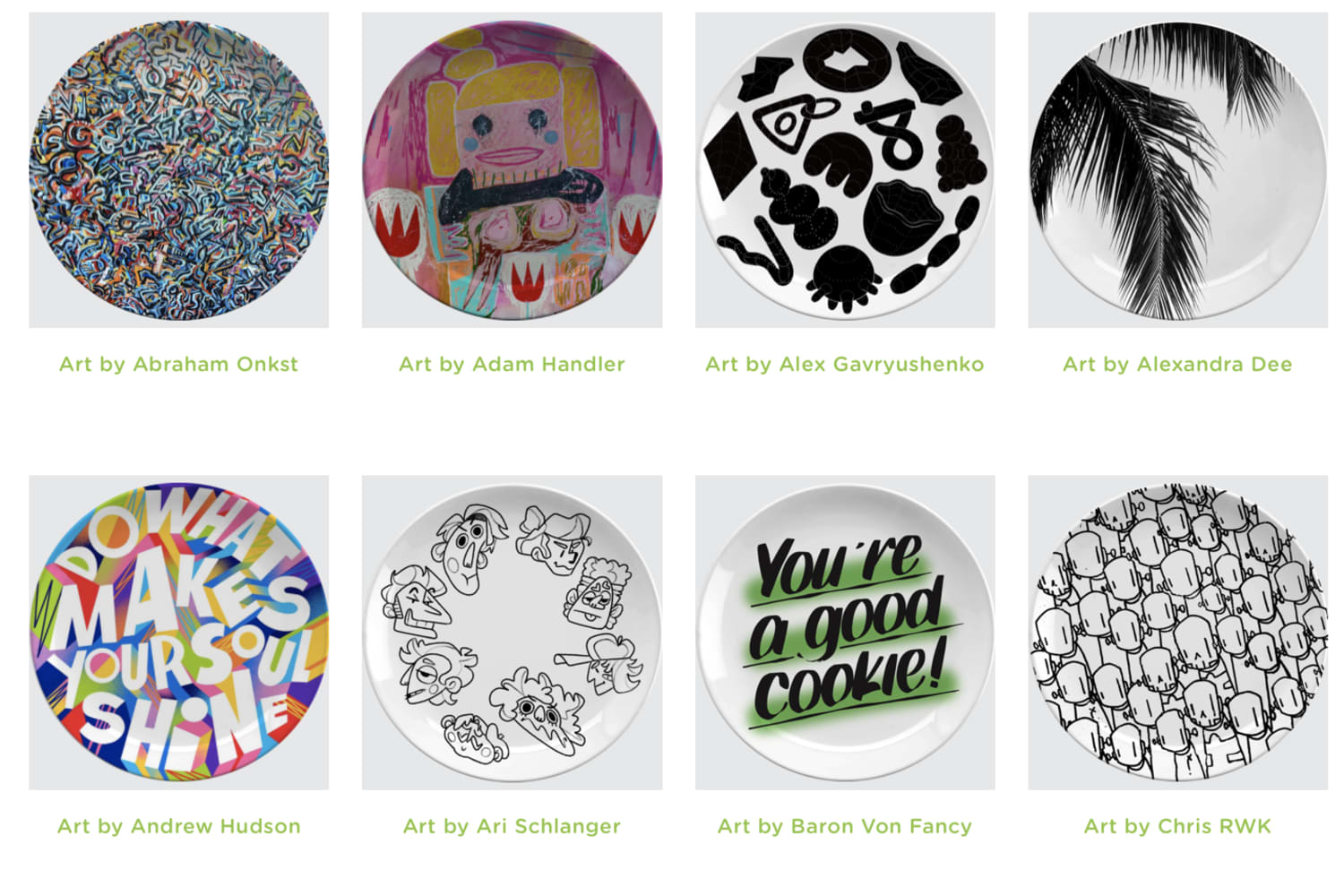 If you've been looking to expand your art collection by supporting individual artists working in unique mediums, why not do so in a way that also benefits a worthy cause? That's exactly the idea behind Art in August, a fundraiser held by the non-profit Cookies for Kids' Cancer that challenges a group of renowned artists (as well as some kid prodigies!) to create original art work for a series of limited-edition dinner plates. One hundred percent of the profits from plate sales goes to funding new treatments for pediatric cancer, which is at the core of Cookies for Kids' Cancer's mission.
The individual pieces are food- and dishwasher-safe, so you can use them for a dose of color and design on your table. Plates can also be used decoratively, too, whether they're hung in gallery walls, or solo to make a fun design statement.
This year's roster includes 32 artists total, ranging from big name street artists like Baron Von Fancy and Hektad to masters of color and illustration like Grace Owen and Molly Goldfarb (whose houseplant-themed plate is shown just above). There's a design for almost every art preference, including paintings, mosaics, photography, and collages, rendered in both black-and-white and vibrant colors. Many of the dishes have a food motif, riffing on their use, as well as Cookies for Kids' Cancer's original source of fundraising: cookie sales. A few of the featured artists are also chefs by day, and some are kid artists that just might be Picassos in the making.
Made out of high quality ceramic and with a 10.5-inch diameter, each plate retails for $175. Pieces feature printed signatures and titles on their reverse sides. Don't wait to buy one though; they'll only be available until the end of the month, which is tomorrow! If you happen to miss your chance, mark your calendar for next year's Art in August now.