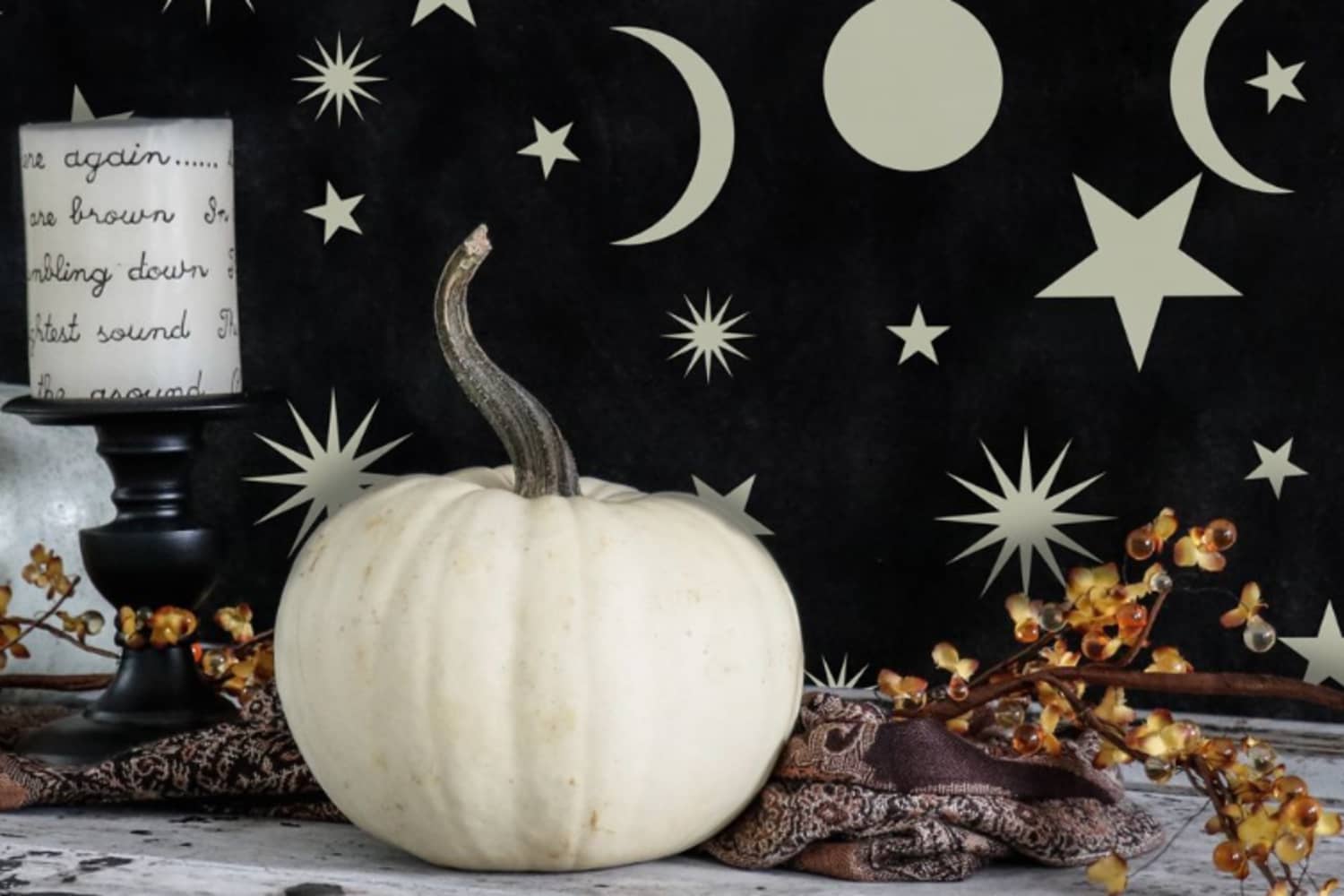 We independently select these products—if you buy from one of our links, we may earn a commission.
Stick-on wallpaper brand Tempaper is bringing the spooky season vibes early this year with its wickedly good Halloween decal collection. From magical moons to spooky spiders, the collection features a wide variety of styles that Halloween lovers will love—including a few glow-in-the-dark options that will really take your space to the next level.
Whether you're looking to fill an entire room with Halloween goodness or want to create an eye-catching, and renter-friendly, focal wall (mural walls have particularly been having a hot moment recently), there's a style to suit in this range.
Slither into fall with the "Twin Serpent" decal ($34.99), creating a captivating wall that will delight guests all season long. What's more, the spiraling snakes glow in the dark. These twin serpents may be entwined for all eternity, but the beauty of peel and stick wallpaper means that they don't have to stay in your home forever; you can remove them as quickly as you stuck them down.
Adding depth and movement to any wall, the "Flying Bats" ($34.99) will create an eerie midnight scene. The bats' eyes will glow in the dark and will look great paired with Tempaper's glowing "Full Moon" decal.
Can't wait to decorate your home for spooky season? Check out some of Apartment Therapy's other Halloween coverage below.