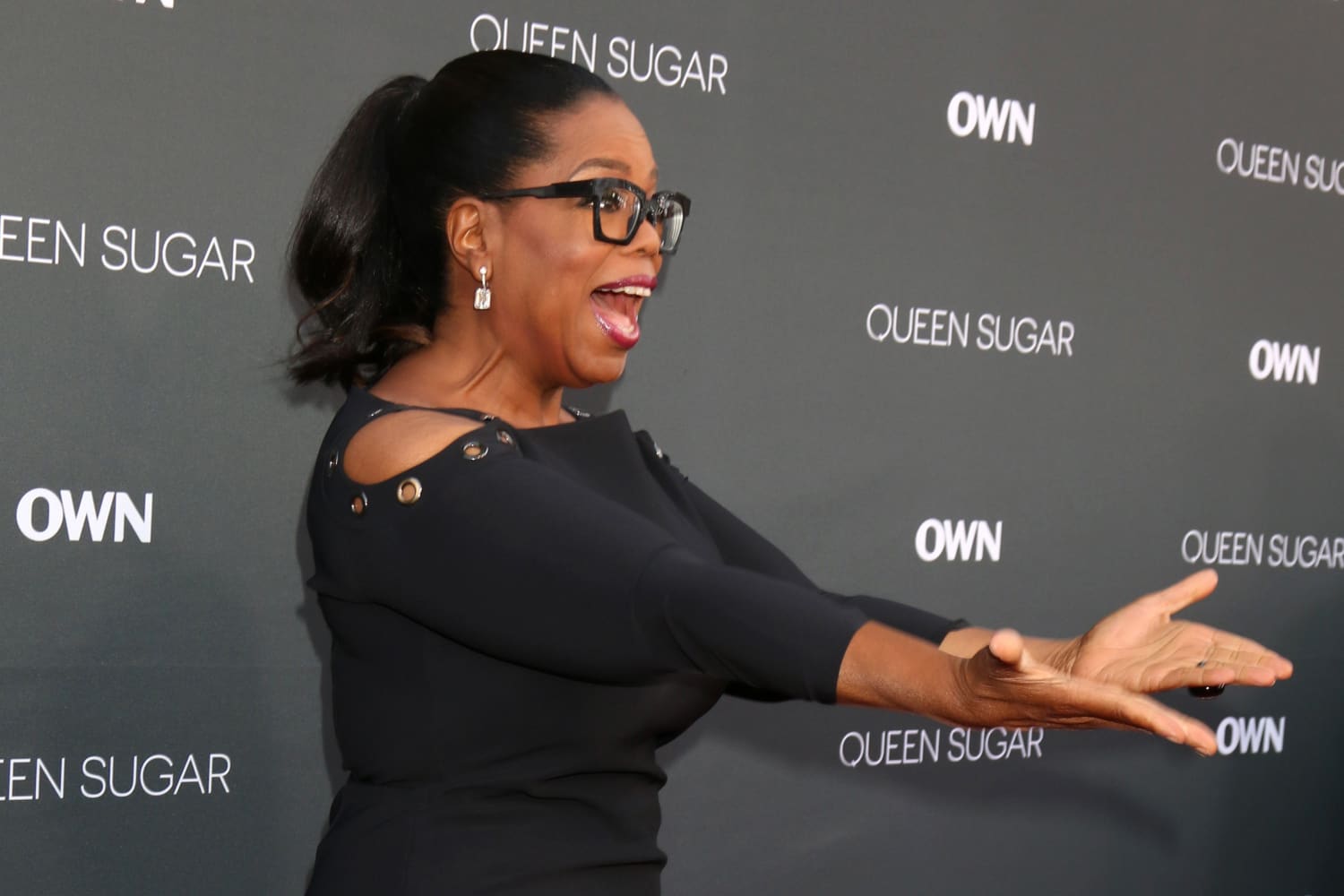 We independently select these products—if you buy from one of our links, we may earn a commission.
"You get some flowers, you get some flowers, you get some flowers…everybody gets some flowers!" is what I can imagine that Oprah Winfrey says every time she invites someone into her Hawaiian garden. "Garden" might be a little bit of an understatement, however, as it is more like an entire field full of blooming flowers and plants. After all, her Maui mansion does span across 163 acres, so she definitely has room for it.
This week, fans got a peek of the lush garden after the Oprah Daily Instagram account posted a 3-minute tour of the gorgeous green space.
"@Oprah's Hawaiian Garden," the caption reads. "Take a tour of Lady O's epic field of flowers ????????"
"Hey everybody, welcome to my garden," Oprah exclaims as the video begins with her stood among a sea of nature. "Everything is in such full bloom, so I want to give you a tour."
Throughout the clip, Oprah can be seen walking around her lush space, showing off her impressive variety of flowers including dahlias, marigolds, veronica plants (also known as speedwell), poppies, and daisies.
Oprah also shared a fun anecdote on how she first discovered one of her favorite varieties: purple cosmos.
"I will forever love these flowers because I first discovered them in 1985 for "The Color Purple"," she explains. "If you look at the opening of "The Color Purple", that is what's in the field—purple cosmos,"
Friends and fans loved the glimpse of Oprah's spectacular garden, sharing the love in the Instagram comments.
"Remember suggesting we should give a tour of her garden thinking it was an average garden. Boy was I wrong" wrote Oprah Daily staffer, Joseph Zambrano.
Dwayne Johnson also shared his delight, with perhaps the most Dwayne Johnson comment ever: "The only thing that's missing is letting me build my gym in the middle of this Hawaiian garden. I'll be right over!"
While giving her tour, Oprah even shared a handful of her top flower and plant tips. If you're looking to send out a floral gift any time soon, Oprah's got you covered with her excellent advice.
"Hydrangeas are really good, it's a great flower to send," she explains. "It makes for a beautiful basket, and you don't need a whole lot of them."
See you at the garden center!