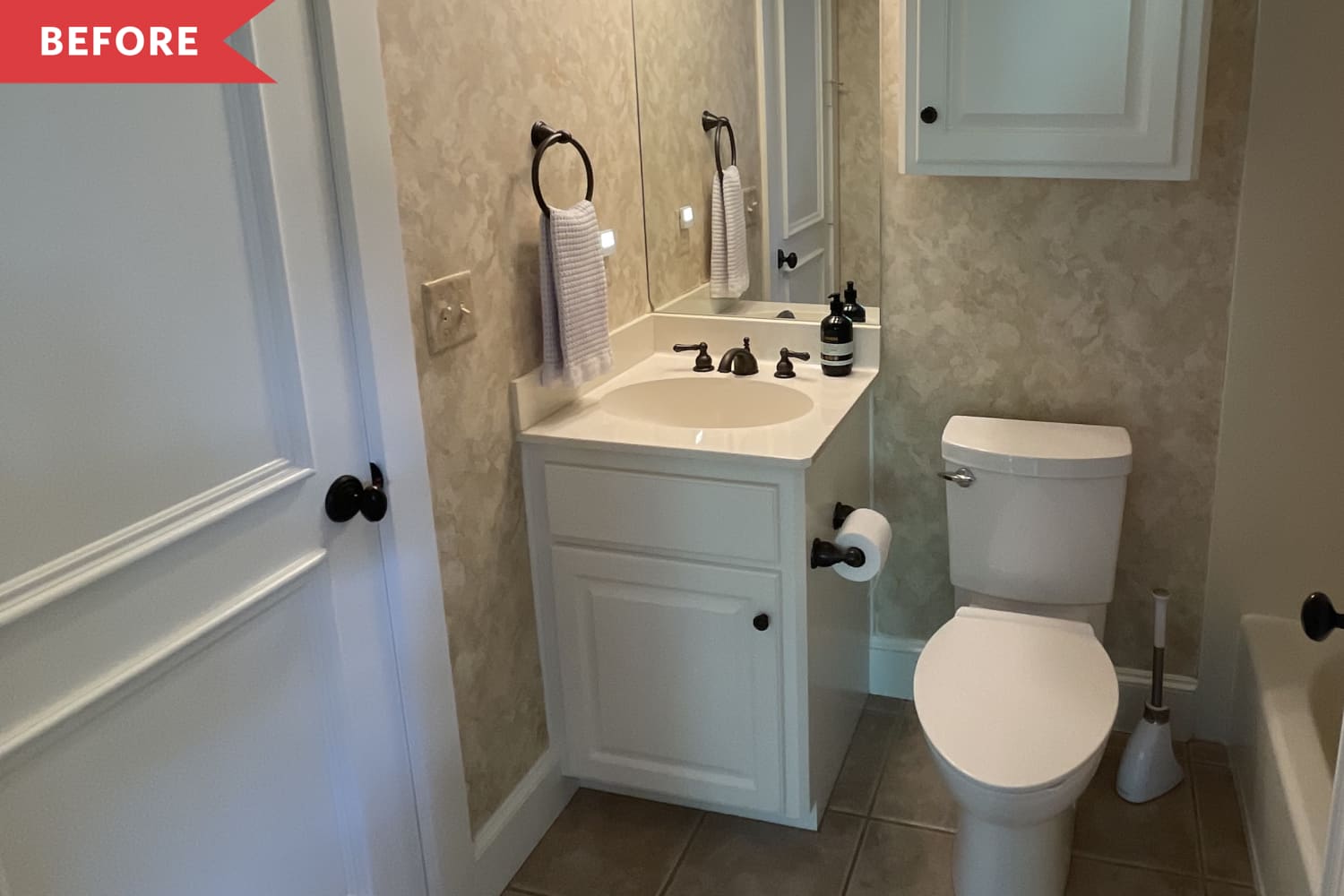 Guest bathrooms often get pushed down the renovation to-do list since they are, after all, meant for guests and not for your own everyday use. But even though they might not get a ton of day-to-day action, these spaces provide the perfect opportunity to wow family and friends with a little bit of luxury.
Homeowner Matthew Pendleton's guest bathroom definitely didn't start out looking luxurious, with its brown square tile floor, splotchy brown wallpapered walls, dated light fixture, and clunky storage cabinet over the toilet. Matthew wanted to ditch all that and give the bathroom a complete transformation and outfit it with the clean, minimalist style he prefers.
To get the fresh, modern look he wanted, Matthew brought in a contractor to help him change everything from floor to ceiling. Underfoot, he had new white-and-gray mosaic tile floors installed, which instantly brightened the space. For the walls, he scrapped the blah brown wallpaper and instead opted for a lighter beige paint on one wall and classic bright white subway tile on the rest.
Other new features include a simple and sophisticated wood vanity and a more streamlined light fixture, as well as a fresh framed mirror that provides a lot more character than the old frameless one.
All told, the bathroom redo came in at about $12,000, with $8,000 of that devoted to the labor alone — money which Matthew says was well spent thanks to the quality and level of detail provided. And now, the bathroom "reminds me of a five-star hotel bathroom," Matthew says. A true treat for guests!
Inspired? Submit your own project here.