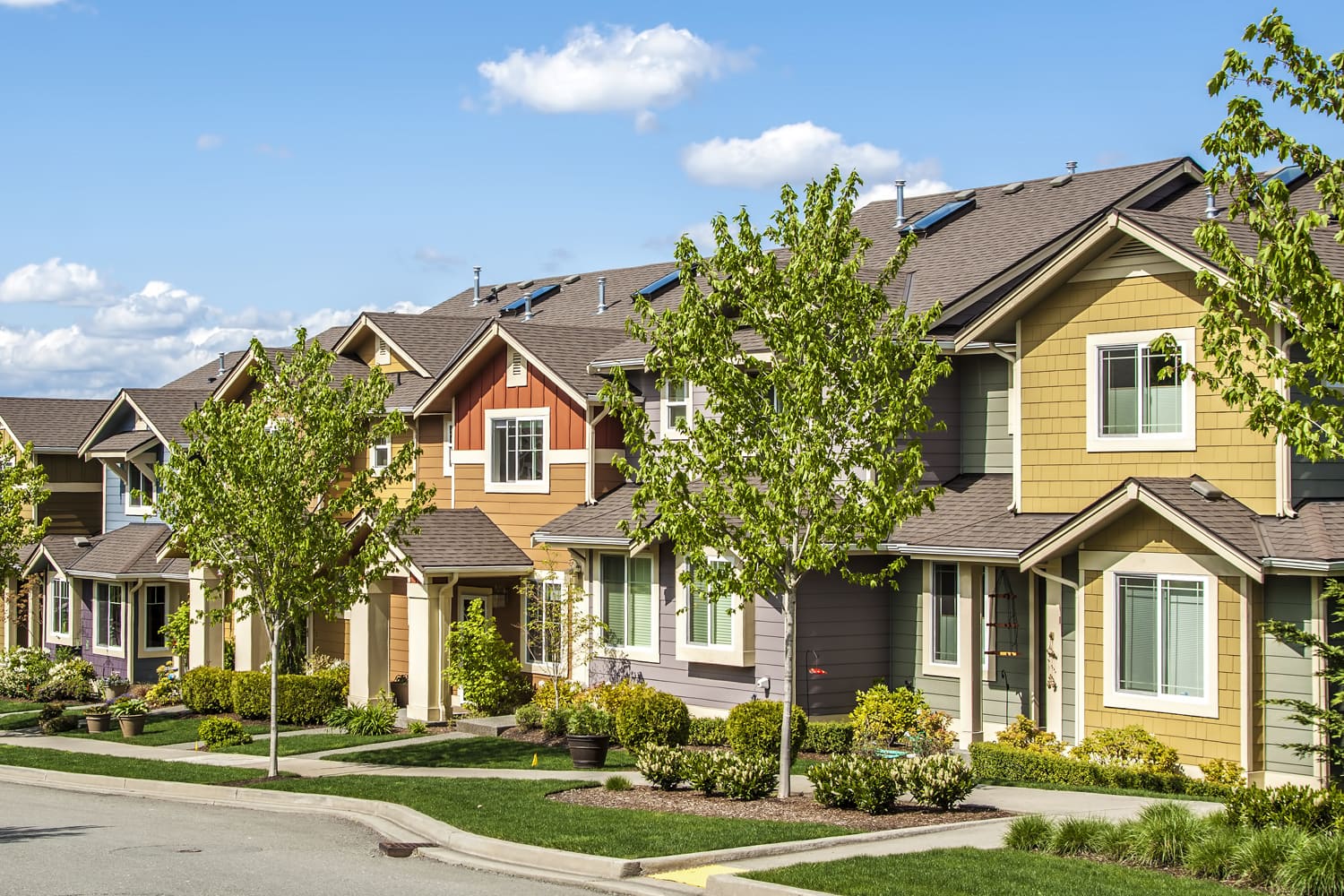 Eva Simpson and her husband bought their first home — a 1920s unit on the Atlanta BeltLine — amid the great homebuying frenzy of 2021. While they weren't exactly jazzed about buying during such a chaotic time (the bidding wars were brutal, according to their friends who'd been trying to buy), they went with an under-the-radar strategy to break into the market. The savvy strategy in question? Purchasing the property in the same building where they were renting — and nabbing it before it went up for sale.
In a competitive homebuying market with cash investors snapping up properties faster than you can book a showing, many first-time buyers are having some luck scoring homes before the "For Sale" sign officially pops up. Still, off-market transactions have a hard playbook to navigate — they rely on real estate agents with insider knowledge and coincidences where you happen to hear about somebody who's considering selling.
"We found out through the grapevine that a neighbor was looking to sell, and wanted to sell quickly," Simpson says. The home was in need of some TLC and wasn't "market-ready," which helped Simpson and her husband make a strong offer. They were charmed by the original hardwood floors, crown molding, and telephone nook in the historic property.
All-cash buyers now make up 30 percent of all buyers in today's market, according to a recent Redfin study. It seems the only way to beat them is to cut them out entirely. Learning about properties (and making offers on them) before they hit the market is a surefire way to do that.
Like Simpson, some people are having luck avoiding the dreaded bidding wars by buying property from their landlords, says Ryan Lundquist, a certified residential appraiser and housing market analyst in Sacramento. If your landlord isn't selling, though, experts recommend casting your net wide and letting friends, family, colleagues, the teammate in your kickball league know that you're looking to buy.
"There are chances that many people in your circle might be aware of someone who is selling their home," says Jeff Johnson, a real estate agent and acquisition manager with Simple Homebuyers.
Maintaining a close relationship with your real estate agent can also help, says Los Angeles real estate agent Chantay Bridges.
"What generally happens is, someone we know or a previous client will let us know, in a certain amount of time, they will be moving, selling, upsizing, or downsizing, whichever the scenario is," Bridges says. "Quite frequently we become aware that we will be selling someone's house in a certain month or time frame. We begin to think about our other clients who could possibly be a fit."
If you're looking for a specific type of home but nothing on the market fits, proactive buyers' agents will go so far as to send out mailers, reaching out to current homeowners to see if they are willing to sell, says Zoé Kellerhals-Madussi, a licensed associate real estate broker and president of sales and marketing with LG Fairmont, a boutique real estate brokerage based in New York City.
The bottom line: Getting the word out there as much as possible will help increase your chances of finding an off-market home, Kellerhals-Madussi says.