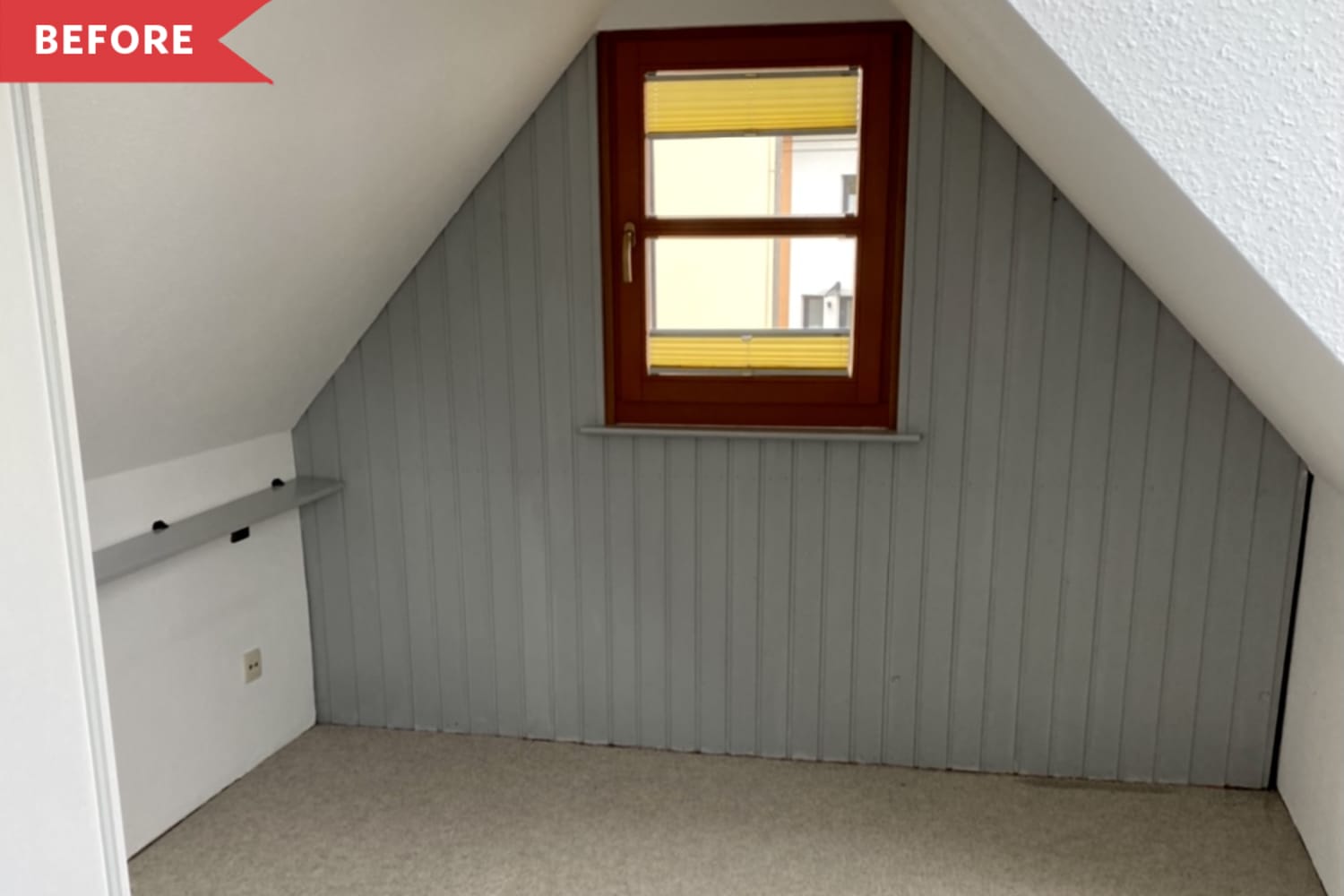 For many, the pandemic-induced pivot to working from home meant scrambling to find a suitable place to set up a laptop and take Zoom calls. Home offices popped up in corners, closets, living room coffee tables — anywhere you could get a WiFi signal and an outlet was a place to set up shop. But now, with some companies making the transition to remote work for the long haul, you might be looking for inspiration for creating a more permanent WFH setup. If that's the case, look no further than this project from DIYer Laura (@lau.sch).
When Laura bought her small half-timbered house a year ago, it needed lots of renovations and updates. This second floor nook in particular was desperate for a refresh, especially considering that Laura wanted to be able to turn it into a home office. To make it a happy workspace, the drab carpet and dull color scheme needed to go.
In place of the off-white carpet, Laura upgraded to oak flooring that feels a little modern and a little vintage. Next, with the goal of feeling happy while working in mind, Laura wanted to try something new and opted for a pink-leaning terracotta paint on the paneled walls. It shows off the texture more than the old gray-blue, and helps bring out the best in the original wood moulding around the window, too.
Finally, Laura outfitted the area with her WFH necessities, including a vintage desk purchased on eBay and a Windsor-style chair. The new potted plant in the corner takes advantage of the nearby window's abundant light.
The project looks like a big transformation, but actually took only around two days to complete. "Now the mood in my little home office is much more positive and warm," Laura said. "I love to sit there."